Fortune Teller Magic 8 Ball Fortune Retro Edition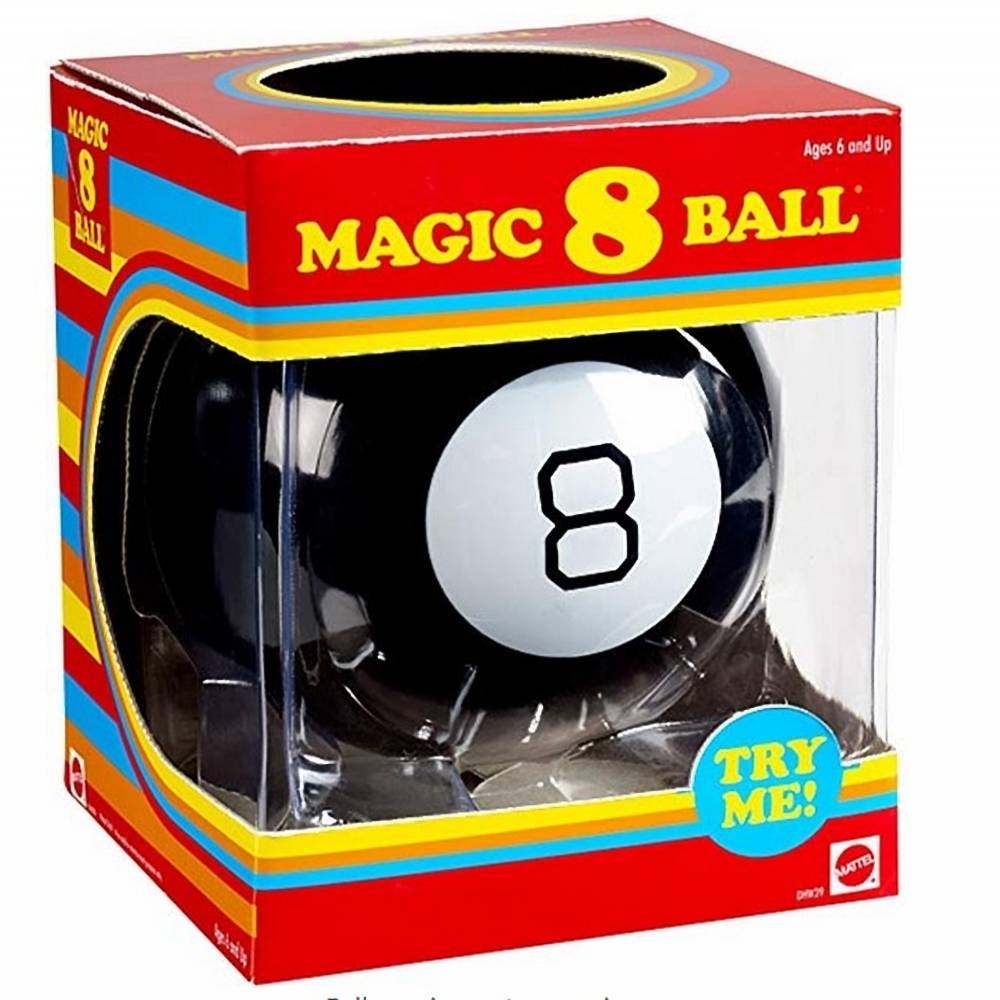 Get quick answers to your deepest questions and resolve your doubts like the way you did it during your childhood. Introduce your kids or grandkids to the mystical ways of Fortune Telling with the "throwback" Version magic 8 ball. If you are a millennial, you might not be aware of the origins of this ball but ask your grandparents about it and they will surely have beautiful tales about this cool little toy.
Keep the magic 8 ball in your hand and bring it near your mouth. Ask it a Yes or No question, turn the ball upside-down and wait for the answer to your question within the window on the ball.
There are 20 possible answers that the ball shows you which vary from positive ("it is certain") to negative ("don't count on it") to neutral ("ask again later"). The fastest way to get an opinion!
The size of the ball is as same as a softball. There is a little triangle on the ball where you can see the answer. The triangle itself does not touch the outer surface and is placed safely inside the magic 8 ball.
The outer plastic is quite thick and resists and damage to it. Inside it, the 20-sided die that contains all the answers is further contained in a blue liquid. The liquid allows the die to float and give the random answers that it does.
The liquid inside is thick and it is therefore suggested to not shake the ball too vigorously. Thus, it will cause bubble formation making reading the answer difficult.
Moreover, the gift is ideal for all age groups – the young who get introduced to a new nice gift and as well for the old who can revisit their old days and have a good laugh.

September 22, 2023 11:18 pm

Amazon.com
Last update was on: September 22, 2023 11:18 pm