Pet Grooming Glove to Remove Pet Hair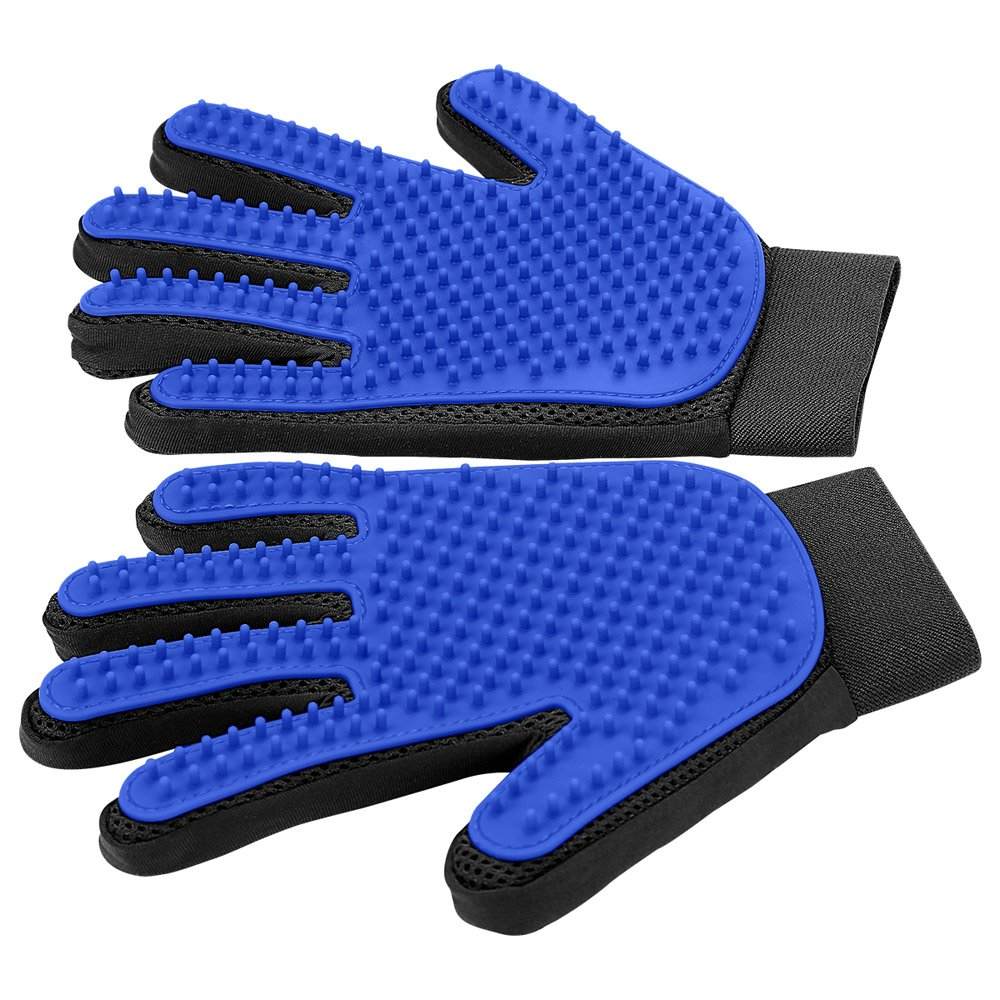 Just like humans, animals need grooming too. Introducing this pet grooming glove by DELOMO to give your pet a nice groom. With enhanced 255 silicone grooming tips, this glove will mimic the touch of your hand. This provides for a soft and relaxing massage to your pet.
This slip-on grooming glove is flexible and will allow you to brush away dirt from your dog or cat. It will also brush away loose hair from your pets. Make your pet look groomed, neat, and well-kept with this pet grooming glove.
Whether your dog, cat, horse, or any other pet has short, curly, or long hair, this glove is perfect for that. All the shedding hair sticks to the glove. This makes it easy to peel and throw the hair away. Besides cleaning, you can even bathe your pet with this glove. Without even hurting your pet's skin, it will give them a gentle massage.
Thanks to the five finger design, you can groom the hard-to-reach places like the tail and the face. Skin-friendly, this pet massage brush is free from any harmful or toxic materials. The soft rubber in this brush will give your furry friend a gentle massage. Your pet would not feel any pain upon the removal of fur or scratching the skin.
Coming with an adjustable wrist strap for a comfortable fit, the glove has one size which can fit all. Give your furry friends the love and care they need and should get. Not only with they be clean and groomed, but it will also make you and your pet's bond stronger.
Forget about the hassles and time consumption of taking them to the pet salon. With this pet grooming glove, you can give your pet a makeover by grooming them. Not only will they look neat, but feel good and happy too.

September 28, 2023 1:15 am

Amazon.com
Last update was on: September 28, 2023 1:15 am