Towel Warmer and Drying Rack for Bathroom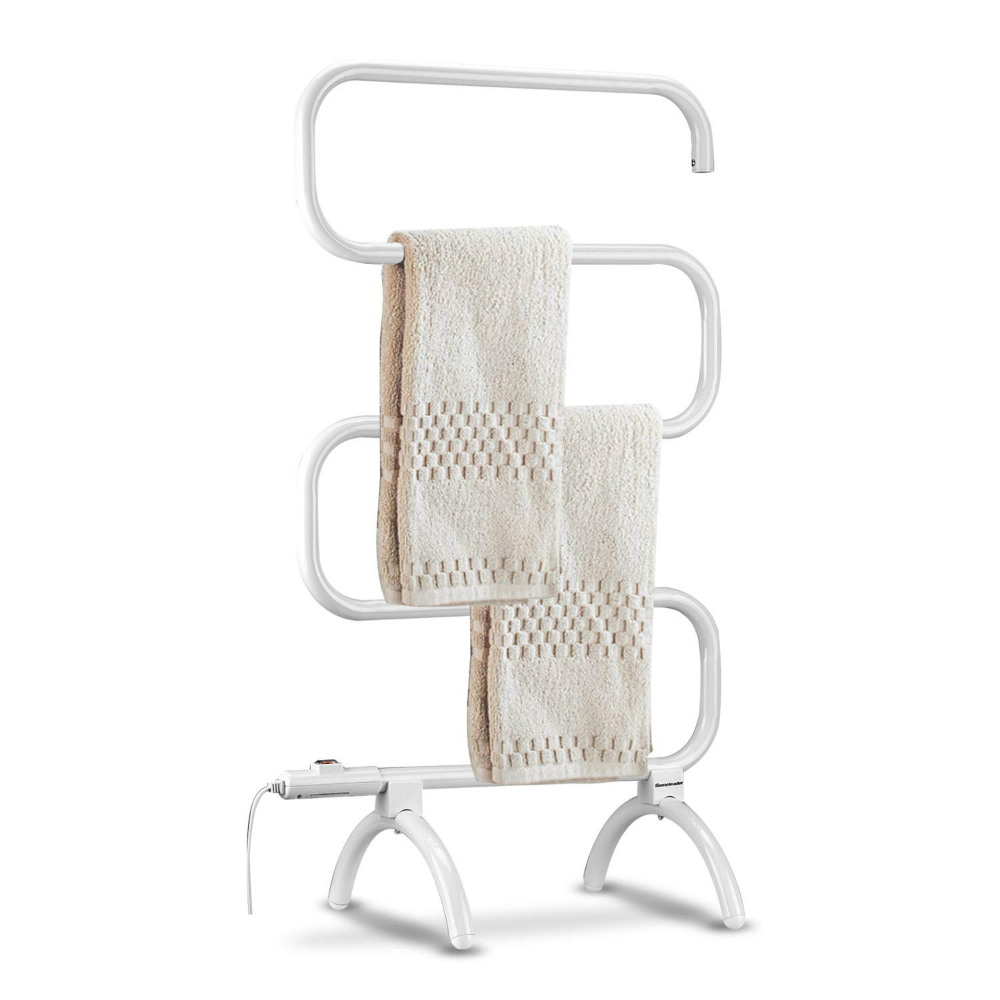 Towels feel more comfortable once they are all dried. Most of the times it becomes difficult to keep all the towels and bathrobes in one place to dry. Homeleader presents its towel warmer and drying rack.  The towel rack can mount on the wall or you can use it as a stand as well.
The towel warmer and drying rack keeps your towels and robes dry. This makes them warm and even more comfortable for use. Once you step out of the shower, warm towels feel like bliss. This rack guarantees such kind of bliss. With 120 watt power, the towel warmer reaches the best temperature range of 131-141 Fahrenheit. It takes 30 minutes to reach the above-mentioned temperature range. The warming up relieves any unpleasant smell and keeps the bathroom refreshing.
The rack has a seamless welding design. There is an anti-sprayed water switch. The switch has a waterproof covering. This allows you to operate the switch even with wet hands. Pure-steal foot stand and other plastic components from the ABS factory make it sturdy. These quality checks ensure durability for a long duration. The anti-aging ABS bracket puts a full stop on rusting.
The stand is flexible and easy to assemble. Vertically mounted accessories help in easy installation. The free-standing style helps in easy movement. The wall-mounted style saves space. The heater uses white lacquered steel with a modern design. The design is a statement of elegance and goes with all kinds of bathrooms.
The towel warmer and drying rack has a thickened line and plug. It has an exposed electric wire of 1.8m. The wire is a 100% three-core copper wire. The rack has a built-in thermostat for safety purposes. The rack has a 12-month replacement warranty. The product is an amazing appliance for your bathroom. Enhance the beauty of your bathroom even more with this rack.

December 6, 2023 11:58 pm

Amazon.com
Last update was on: December 6, 2023 11:58 pm