Cute Perpetual Dolphin Motion Pendulum to Enhance your Mood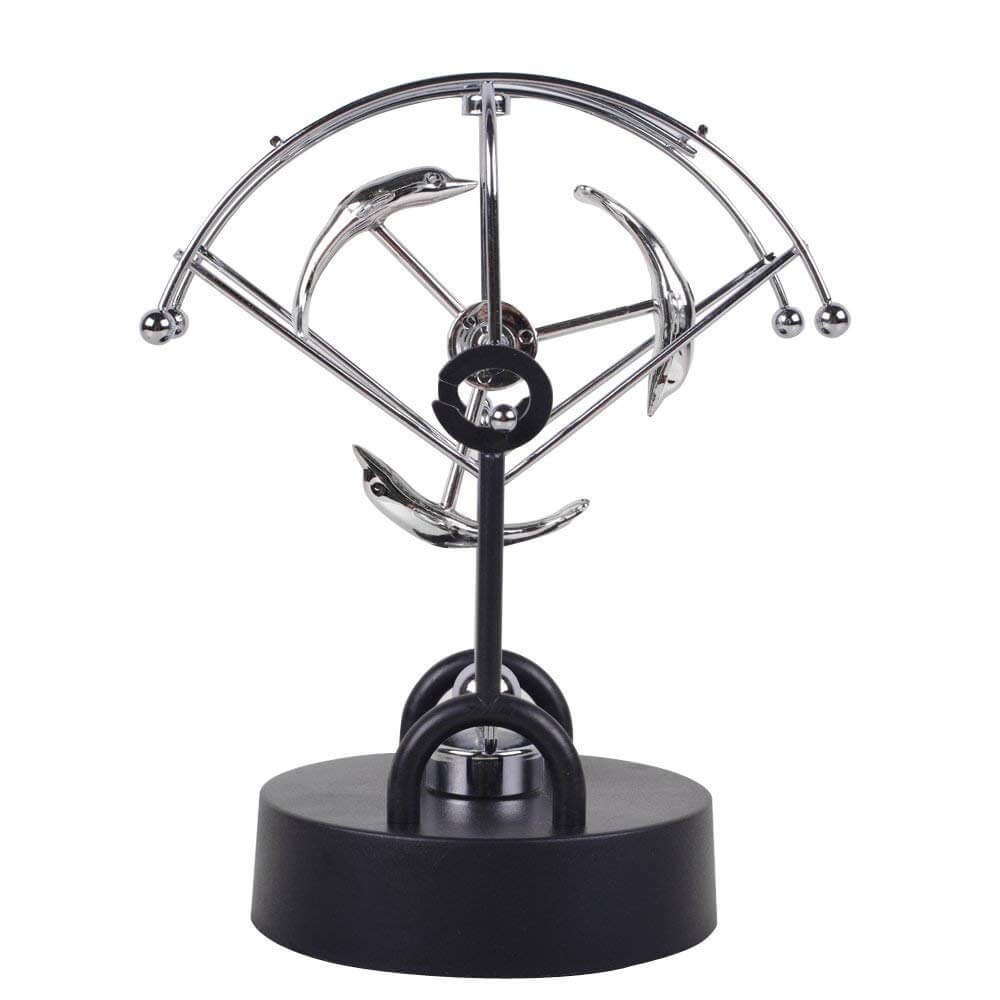 A cute looking light-weight dolphin motion pendulum for wishing good luck and spreading the love. Inspired by an attractive scene of Dolphin coming out of waters and jumping into the air, it looks just amazing. This electric pendulum can be a perfect desktop adorn as well as a gift to loved ones.
Dolphins are the symbol of love and also the guardian angel of a relation between two people. Therefore it becomes a perfect gift for your loved ones. You can express your emotions and feelings for someone with this awe-looking pendulum.
Also, Dolphins are kind-hearted and friendly animals. There are many incidents when they help people from drowning. It shows their pure nature and a characteristic behavior trait.
Made up of hard and durable material, this is a very lightweight piece. Using the kinetic energy and following laws of motion, it is sometimes a perfect scene to watch and relax the heat. Install four batteries and give a gentle touch to move it. That's it! Watch the smooth motion of Dolphins coming out and get mesmerized.
Along with amazing qualities, it is the best gift for students, teacher, friends, workers, and colleagues. It follows the laws of motion, which can be helpful for teaching purposes also. Moreover, Because of its creative and decorative design, it is a beautiful home decor. The perpetual motion of the pendulum can allure everyone.
It is an excellent education gadget and an amazing desktop thing. Irrespective of place, it fits everywhere. You can use it in your bedroom, office desk or living room. It suits in all situations and never fails to engage you.

September 28, 2023 12:24 am

Amazon.com
Last update was on: September 28, 2023 12:24 am