Wireless Smart Glucometer – Monitor your Diabetes with Smartphone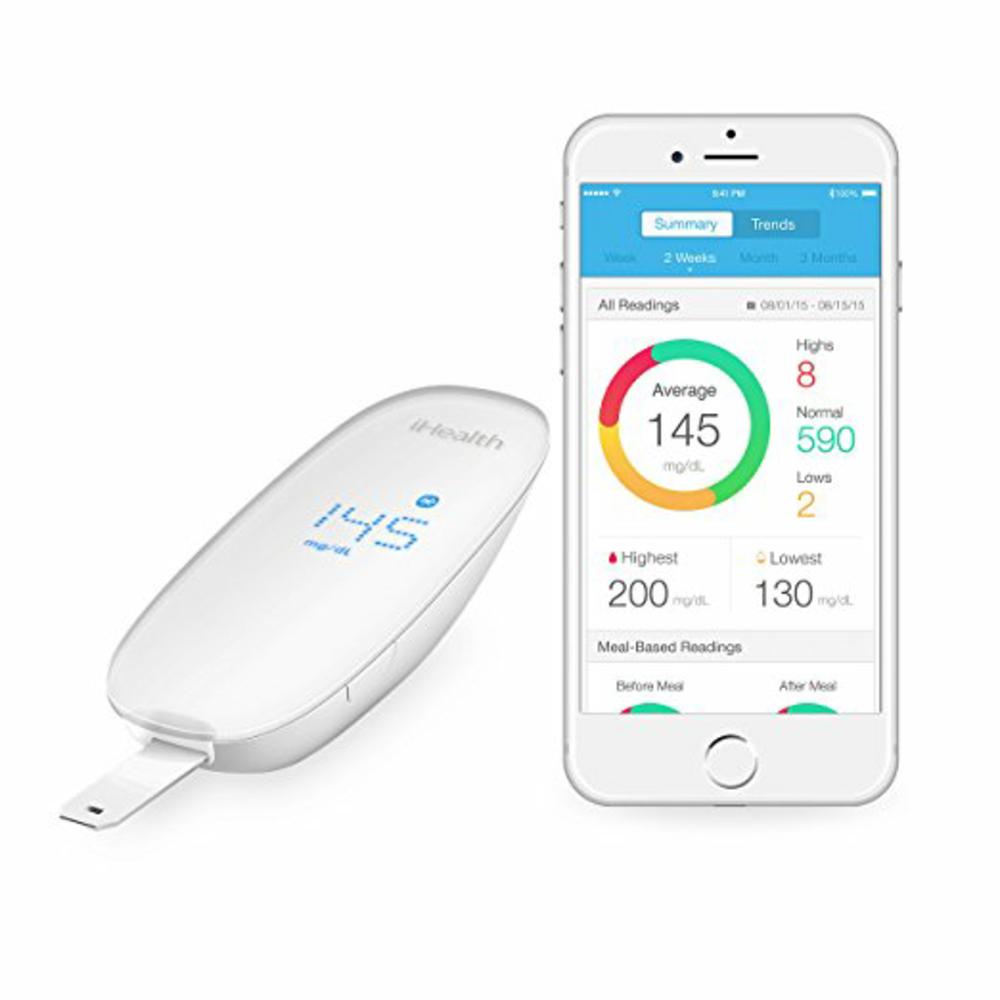 We all know how harmful Diabetes can be in a longer run. Diabetes has been one of the leading causes of heart and kidney diseases. If you keep unmonitored for a long time, it can start damaging your health permanently. You can take control of your Diabetes today onwards with iHealth Wireless Smart Glucometer. You can use any Android or Apple device to operate this device. Thus, use your smartphones for smart monitoring of your glucose.
When it comes to healthy devices, we are often curious to know how safe the device is. Well, iHealth Wireless Smart Glucometer is both, FDA, as well as CE, approved. It is clinically validated by experts with proper documentation. So, you can just keep aside your safety concerns and start using iHealth Wireless Smart Glucometer today.
The glucometer easily fits into your pocket or even in a standard purse. It is extremely portable and can be carried easily even when you are traveling. This glucometer comes with a trendy traveling bag, which you can use while traveling.
Monitoring glucose with iHealth Wireless Smart Glucometer is extremely simple and easy. Just install the secure app on to your IOS or Android device. Sync the glucometer through Bluetooth, and start monitoring. Yes, it is that easy. You really don't need to be a tech expert to use this device.
In case your Android or IOS device is switched off or not available, nothing to worry. You can take the readings offline, and sync it with your iPhone or Android phone once it is available. The good news is, iHealth Wireless Smart Glucometer is compatible with Apple watch as well.
Control your diabetes with iHealth Wireless Smart Glucometer, and live a healthy life. Track your fight against diabetes with the glucometer reading history available in the app.

September 27, 2023 4:04 pm

Amazon.com
Last update was on: September 27, 2023 4:04 pm