Setup Your Mini Garden with LCD Screen Controlled Countertop Garden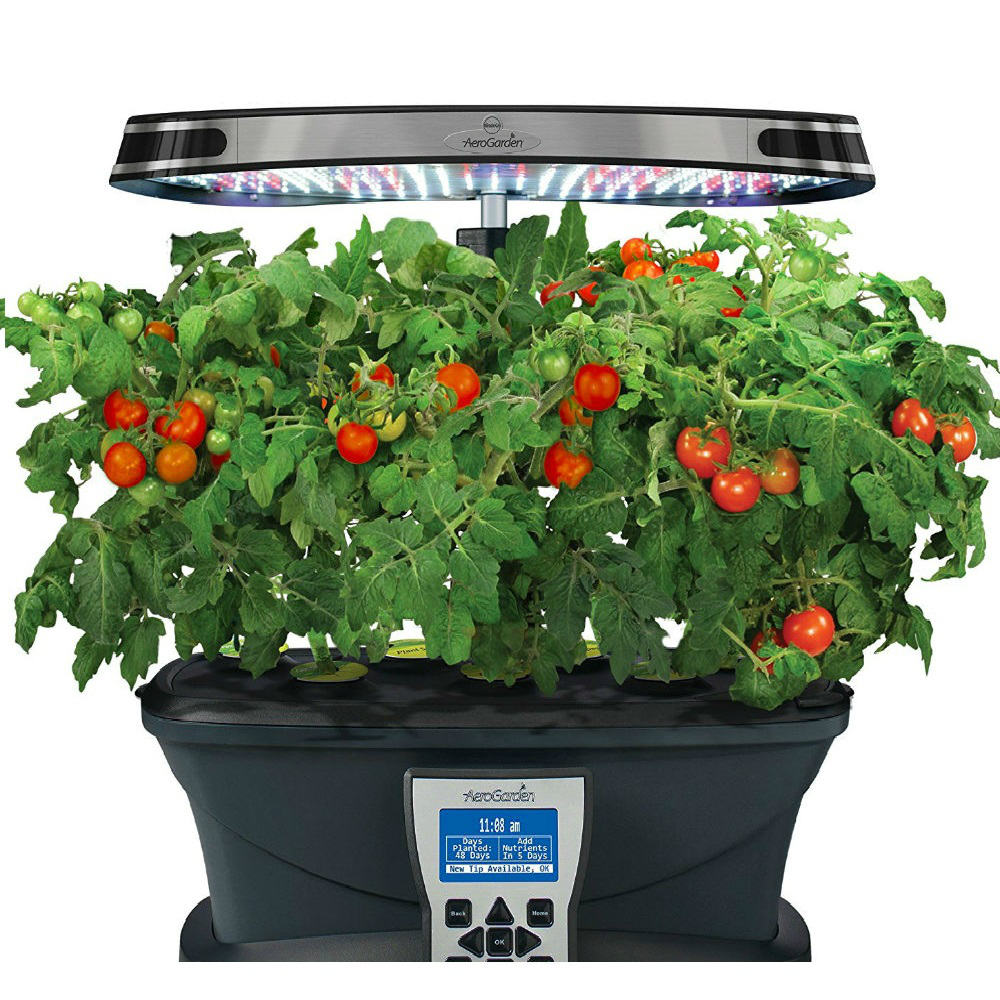 A Countertop garden with LCD screen control panel and LED lighting system. The Countertop garden from AeroGarden Ultra is ground-breaking for indoor gardening. The AeroGarden Ultra uses advanced hydroponics method to grow plants.
Interactive LCD screen control panel notifies you when to add water. And also reminds you when to add patented nutrients. Besides, it turns lights on and off and provides timely tips. LEDs use less power than Compact Florescent Lights (CFL). The 30-watt LED lighting system helps out to maximize photosynthesis. Thereby results in rapid natural growth and gives abundant harvests.
AeroGardens are the world's leading indoor gardening systems. Up to 7 plants can be grown at a time in this latest Countertop garden. This AeroGarden Ultra can grow fresh herbs, vegetables, salad greens, flowers and more. The smart countertop garden uses only water and patented nutrients to grow plants. Thus it's free from herbicides and pesticides.
The plants in this Countertop garden grows 5 times faster than plants grown in soil. And this is ideal for kitchen and living rooms. In hydroponics method, plants grow without soil. So, be free from tension about messing up your rooms with soil.
Moreover, this AeroGarden Ultra pack includes a seed kit. The kit includes Genovese Basil, Thai Basil, Thyme, Mint, Curley Parsley, Chives and Dill. Besides it also packs patented nutrients enough for the plant growth. The AeroGarden Ultra assembles in minutes without tools. And the pack comes with everything you need to start growing. It delivers plentiful harvests of fresh herbs. This Countertop garden only requires a small amount of space to occupy.

October 1, 2023 1:30 am

Amazon.com
Last update was on: October 1, 2023 1:30 am