This Lock Box has Digital Keys with illuminated Dial Button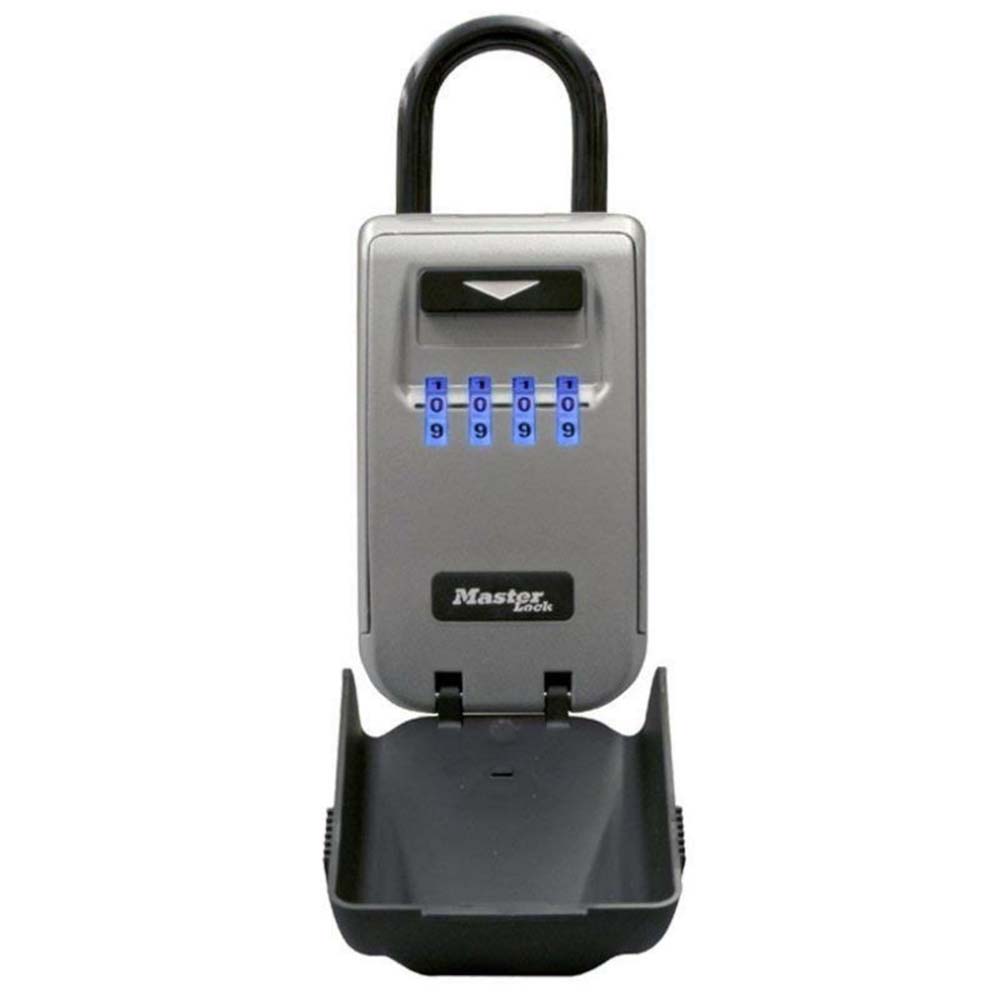 Here is an innovative solution for your privacy risks. The Masterlock lockbox is extremely portable and stylish as well as it concerns your privacy. This lockbox features a digital locking system in which will have an inevitable security.
But, that's not at all. Here comes the most interesting part. This lock is completely keyless. Yes, this is a digital lock. You can set a 4-digit code as per your convenience. The dial pad is illuminated. This means even if it is dark you can dial the digital code at ease. That is why we call this lock as an innovative locking solution.
Masterlock lockbox can be best used for key and access card storage. This a quality product from Master Locks with superb built quality. This lock has a weather cover, which sits outside the lock. It is a shutter door, which protects the lock dial pad from dirt, extreme weathers, and grime. This makes your lock completely safe, even if it is raining or snowing outside. No more freezing or jamming, with the protective weather cover.
The lock has got a molded body which makes it look absolutely stylish. The external surface of the lock has got a vinyl coating, which prevents the lock from scratches. This means even during the tough times, the lock remains elegant and scratch free.
You should definitely choose this lockbox if you are looking for a durable, portable and innovative product. Believe it or not, the lockbox can be personalized with laser engraving.

September 27, 2023 1:54 pm

Amazon.com
Last update was on: September 27, 2023 1:54 pm