Funny Poop Shaped Ceramic Coffee Mug for Gag Gift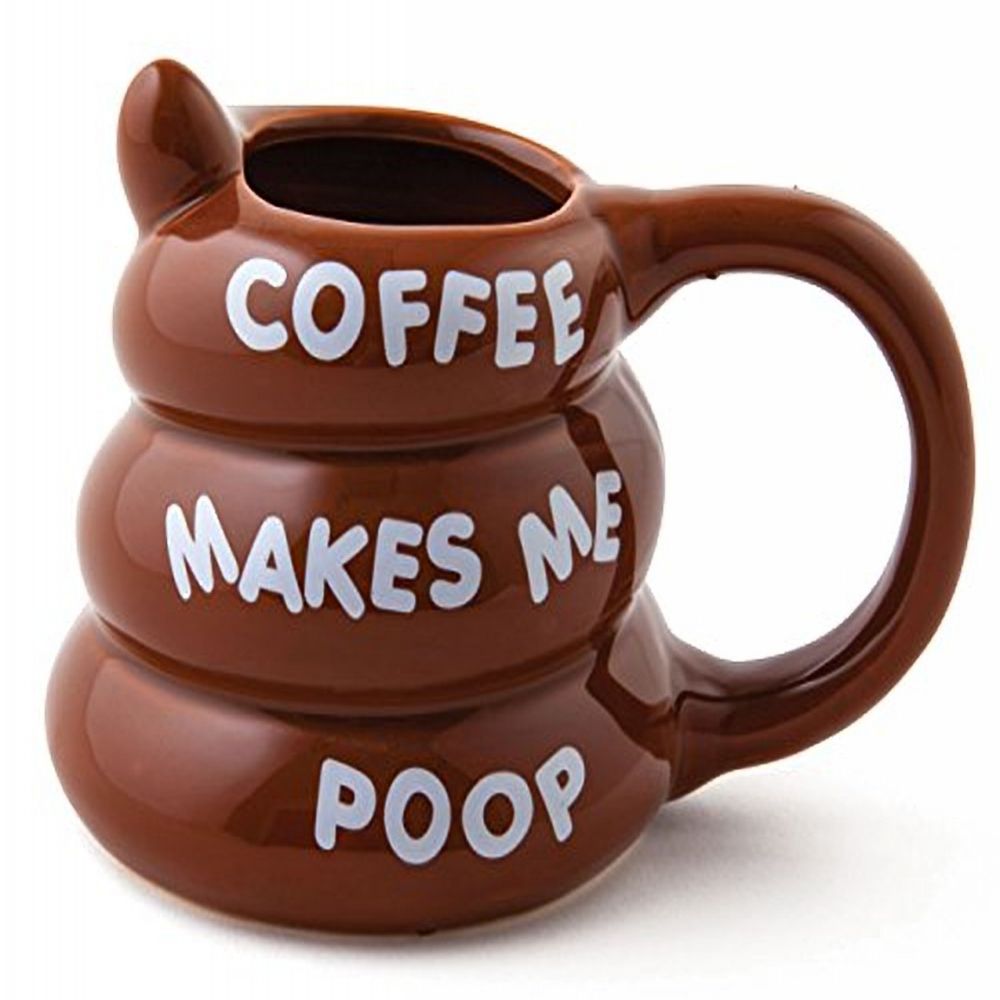 A ceramic coffee mug with comical poop shape for those who love coffee and are not easily grossing out. One of the many funny gag gifts from BigMouth Inc, this coffee much can be the reason for a great laugh.
This ceramic coffee mug looks exactly as shown in the image from both the outside and inside. The curves that you can see on the outside are present in the inside of the cup too.
The curved shape of the rim at the top makes it extremely difficult to actually drink coffee from this mug. It spills from the side of your lips and can fall on your body. Due to this, it has a utility of more as a novelty rather than for use as a regular coffee mug.
The cup can hold 14 ounces or 32 oz of coffee, a little more than that is actually advertised on the product page. The printed words "Coffee makes me poop" are only on one side of the cup. If you hold it with your right hand it will be visible to you. And to others, if you hold it with your left hand.
The delivery box comes with a picture of the mug on it making it easy to gift. Also, the mug is dishwasher safe and microwave safe but a suggestion from the manufacturer is to hand wash it.
Moreover, you can use it to store candies or stationary and keep it on your office desk or home shelf. It can make people laugh and act as a great conversation starter.

September 28, 2023 12:08 am

Amazon.com
Last update was on: September 28, 2023 12:08 am