PVA Cooling Towel for Sports, Gym, Yoga, Travel & Camping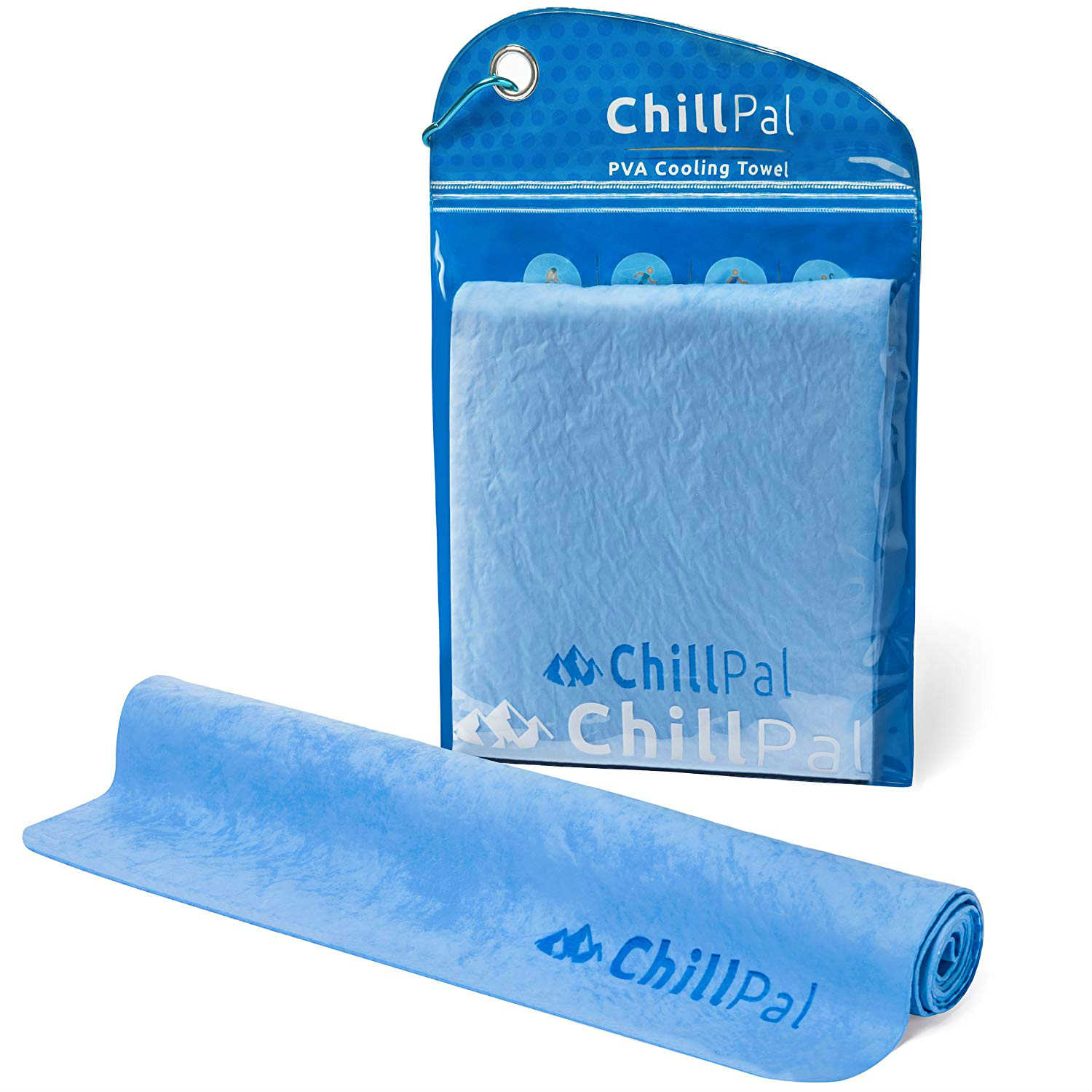 Tired of the unforgiving heat? Is your skin suffering due to the unbearable heat? Is the heat stopping you from being adventurous? Chill Pall is here with a much-needed product – Cooling towel.
The cooling towel is really easy to use. All you have to do is to remove the towel from its packet, soak it in water and give a quick snap. The towel is ready for use. When it starts to get warmer, simply repeat the above steps again.
The towels are 24 x 16 inches in size and are thicker than most PVA towels on the market today. The size of the towel is such that it is apt for being carried anywhere you go. Stay cool when you go fishing, jogging, hiking, hunting with this special companion. It makes it possible for you to stay fresh without the sticky feeling of sweat even during heavy physical activities. Chill Pal uses extra thick and high-grade PVA  with evaporative technology. It is designed in such a way that more the water content, more time will it take to evaporate. This makes the quality of the unparalleled among other similar products. The long-lasting effect of the cooling towel is another reason why people prefer this product over others.
You can also gift this to your loved ones to make their summers bearable. Being a responsible vendor, Chill pal promises high-quality products. This cooling towel is worth every penny spent. Let the heat not stop you from making the best of life.

September 20, 2023 4:50 pm

Amazon.com
Last update was on: September 20, 2023 4:50 pm