Silicone Baking Mat Bundle 2 Half & 2 Quarter Sheets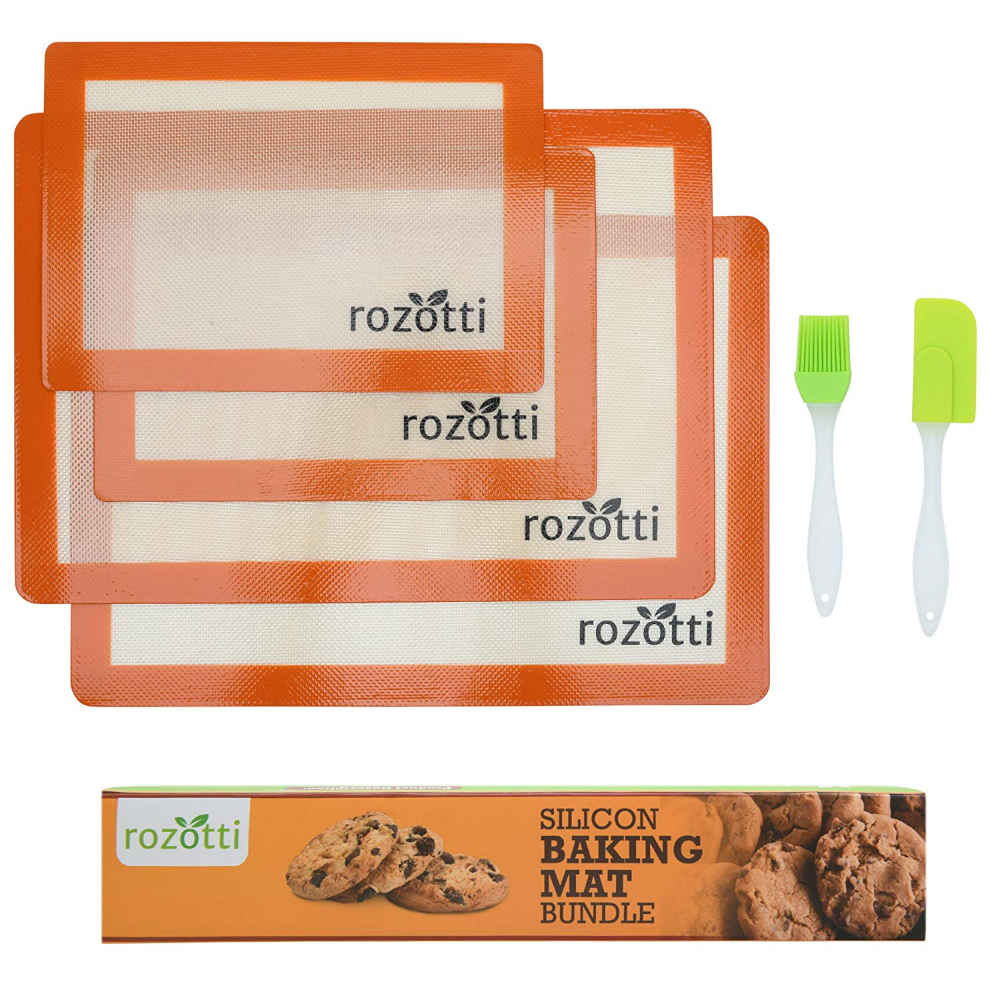 As much as fun baking is, it can also be a task. Introducing this silicone baking mat by Rozotti. With this bundle, you get a complete cooking and baking set. It is a multipurpose cookware bundle.
It has two half and two quarter-sized silicone cooking sheets. You also get a silicone brush and spatula with this. Get smarter and healthier cooking with this baking mat. Silicone is flexible, durable, and long-lasting. It is also nonstick. This will allow you to cook without adding fat, butter, or oils. This will ensure healthier and delicious meals. You don't have to worry about cholesterol or unhealthy foods now.
We know and respect your concern about product quality. Each baking sheet and utensil is nonstick and Eco-friendly. Also, it is BPA free and reusable. Our silicone baking mat is also FDA and LFGB certified. This ensures high-quality support. You can completely use this in the microwave and put it in the dishwasher. This mat is microwave and dishwasher safe.
It is heat resistant from -40°F to 500°F. You can use it in the oven and stove top. It will make cleaning quick and easy. You don't have to face the hassles of cleaning. Cook, or bake your favorite meals with this silicone baking mat. With this mat, make all the dishes you've been drooling on.
Prepare those big special meals for your family and friends. Be in thanksgiving, Christmas, or any other festival. You can prepare a variety of meals using this baking mat. This product weighs 14.4 ounces. Its dimensions are 12.8 x 2.4 x 2 inches.
This is a perfect gift for all baking enthusiasts in your family and friends circle. Also, you can buy it for your own baking essential stock.

September 28, 2023 2:02 am

Amazon.com
Last update was on: September 28, 2023 2:02 am