4 Liter Mini Portable Compact Cools & Heats Fridge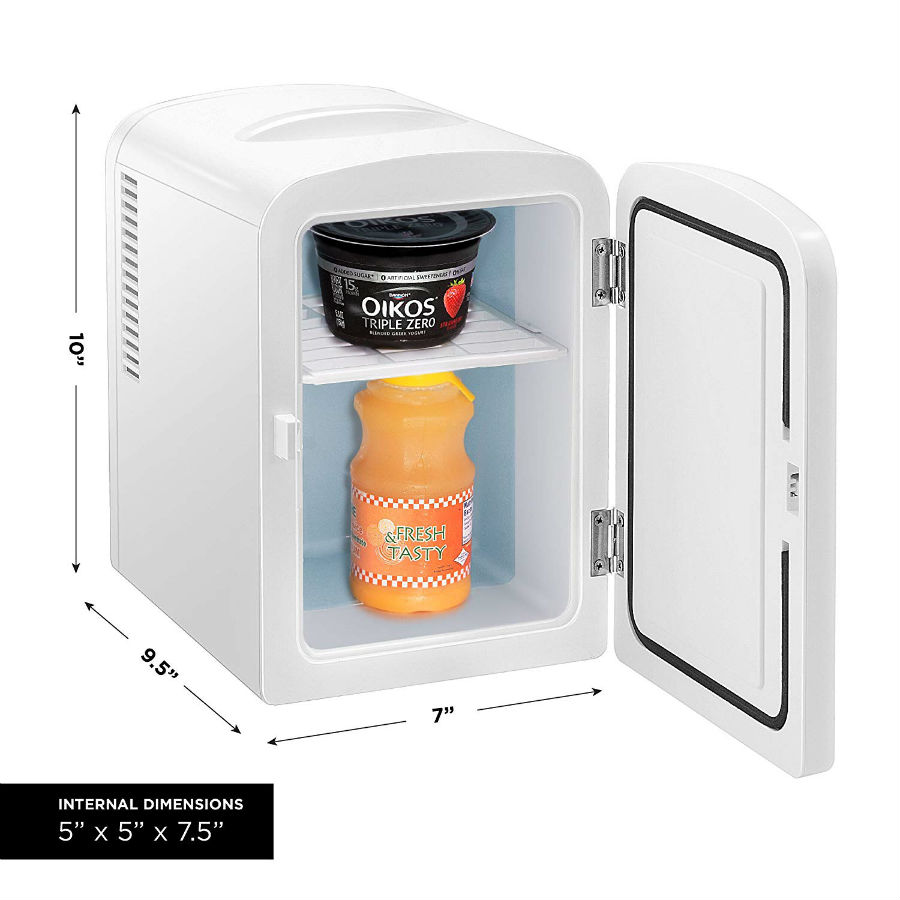 When you go out for a picnic or for a small vacation, you want to carry a lot of foodstuff like juice, milk, fruit, cheese and more with yourself. But how to keep them fresh and tasteful for long? So, here is a mini portable Personal Fridge. You can take it anywhere and it fits all your needs.
This portable personal fridge has a great chill pack space-saving design and at the same time, it is very lightweight. It has a 4-liter capacity which cools six 12 oz. cans. With a removable shelf, it is easier to store juice, bottles, milk, yogurt, fruits, cheese, and many more food items.
It is excellent for personal spaces, offices, camping, boating, commuting and more. This portable personal fridge appropriately plugs into standard home outlets. Also, it comes with 12V car chargers. So, you can take it with you for camping, long drive, road trips, and tailgate parties.
This fridge has a dimension of 9.6 x 7.3 x 10.6 inches. Also, you can set it to either cool or warm to store your drinks and food with the flip of a switch. Before switching settings, unplug the fridge. In the cool setting, the food or drink which needs to be stored in the fridge should already be cold in order for the item to stay cool. Also, for the warm setting, food must be warm or hot before placing in the fridge.
Are you thinking to gift it to someone? Yes, this Portable personal fridge can be a great gift for your friend and family members who love to go out and party. It is also a great camping gear.

November 6, 2023 2:54 am

Amazon.com
Last update was on: November 6, 2023 2:54 am