20 in 1 Multi-Tool is an Amazing True Utility for Daily Purposes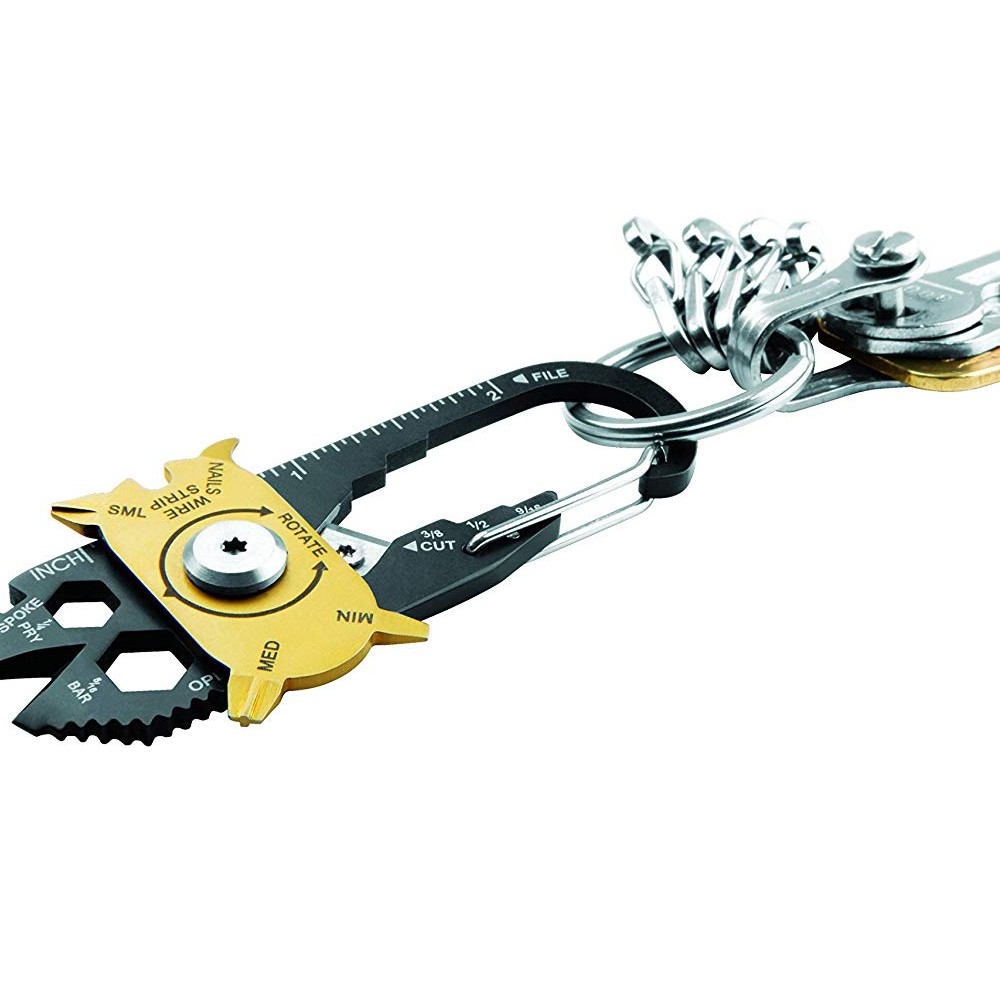 It is really difficult to find tools at the time of need. Here is an amazing True Utility FIXR 20-in-1 Multi-Tool. This tool contains 20 tools within one. This tool features an easy, portable solution for all of the everyday problems that arise in your home.
This 20-in-1 Multi-Tool is designed with 420-grade black stainless steel for a sleek look and equips a gold plated revolving disc allows tools to be exposed while in use, so they are never in the way when you don't need them. This 20 tools include Quick Release Clip, Bottle Opener, Nail Cleaner, Large Flat Screwdriver, Medium Flat Screwdriver, Small Flat Eyeglass Screwdriver, Medium Phillips Screwdriver, Small Phillips Screwdriver, 14mm Spanner/Wrench, 12mm Spanner/Wrench, 10mm Spanner/Wrench, 8mm Spanner/Wrench, 6mm Spanner/Wrench, Bicycle Spoke Wrench, Razor Sharp Cutting Blade, Wire Stripper, Measuring Ruler, Box Opener, Pry Bar, File.
It's a product available to you after rigorous user testing for ensuring the most comfortable, and user-friendly usage. This  Multi-Tool use aircraft grade materials to allow for a tool that is ultra lightweight, whilst maintaining it's strength and durability.
The 20-in-1 Multi-Tool is 1 x 0.3 x 3.3 inches and 1.6 ounces only. So, this makes it portable. The package contains The Fixr, Leather pouch and Instructions. The material used is gold titanium coated disc, black stainless steel body, K5 carbon steel blade and its size is L83 X W25 X D9 mm.
Tools may not all be essential, but they are all pretty darn useful. With these 20 tools within one, you should be able to handle nearly any issue that arises at home. You won't have much need to worry when something breaks. You'll be able to roll up your sleeves and fix it.

September 28, 2023 3:34 am

Amazon.com
Last update was on: September 28, 2023 3:34 am