Electric Coffee Mug Warmer with Automatic Shutoff for Office Desk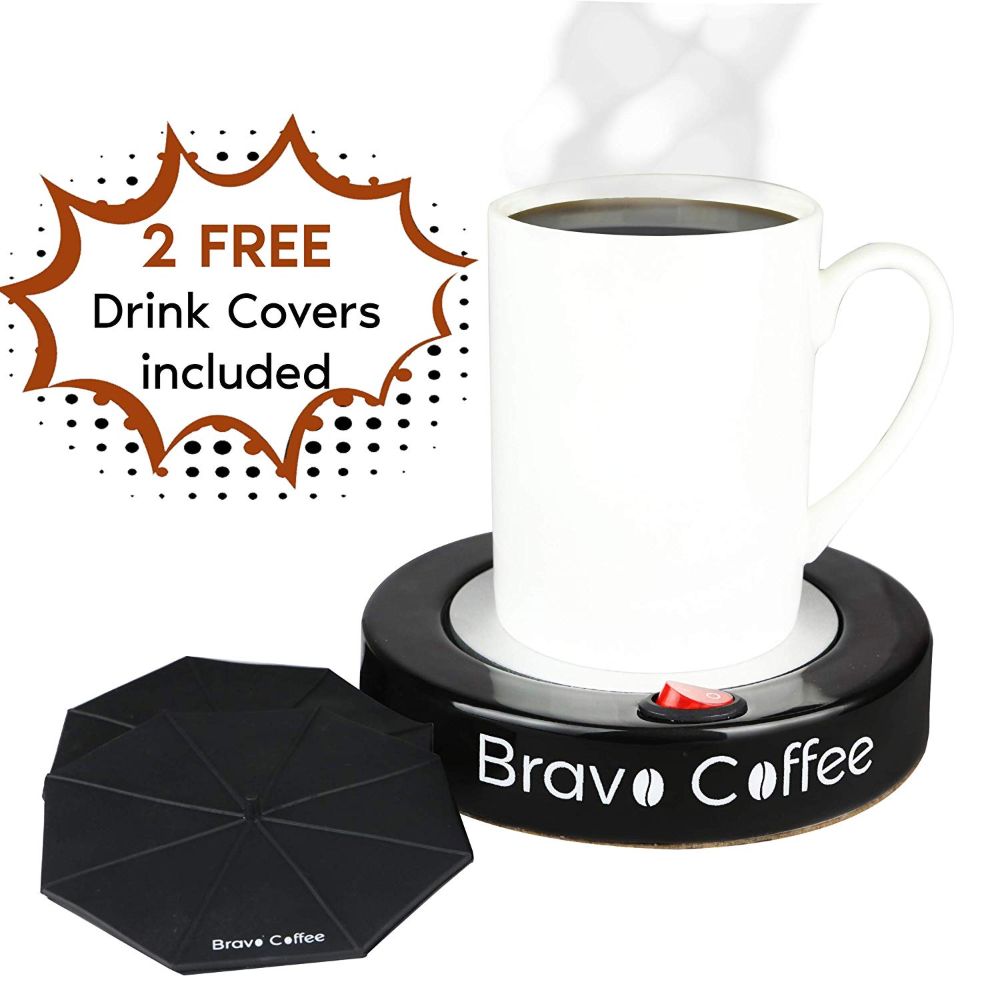 Do you need hot coffee to start your day? You can always have a cup of hot coffee with this electric coffee mug warmer from Bravo. No more warming your coffee in the microwave. You only need to put your mug on this warmer and let it does the rest. With a simple click, it will warm your coffee in an instant.
This electric coffee mug warmer will keep your coffee at 180˚F  all the time. That is the ideal temperature for enjoying your coffee. This warmer can contain any size of the mug you have. This is because it is 4 inches in diameter. It is larger than most of the mugs you have.
This product consists of two parts. The first is the ceramic casing that insulates the heat. The second is the aluminum plate that optimizes the heat. They work hand in hand to make sure that you have the best coffee drinking experience.
Every package of this electric coffee mug warmer comes with extra silicone lids. They will prevent any spill on your furniture. So, you do not need to worry about damaging your table or desk. This is a nice way to enjoy your coffee without any worry.
Plus, this electric coffee mug warmer has an automatic shutoff sensor. This sensor will shut the machine after 3 hours. So, there will be no unwanted accident when the mug is out of your attention. This is perfect for you who have kids or pets that like to run around the house.
So, this product could be the perfect gift for your coffee-loving friends. You can also gift this set to your partner or father.

September 27, 2023 8:17 pm

Amazon.com
Last update was on: September 27, 2023 8:17 pm