16 Color PacMan Ghost Table Lamp with Music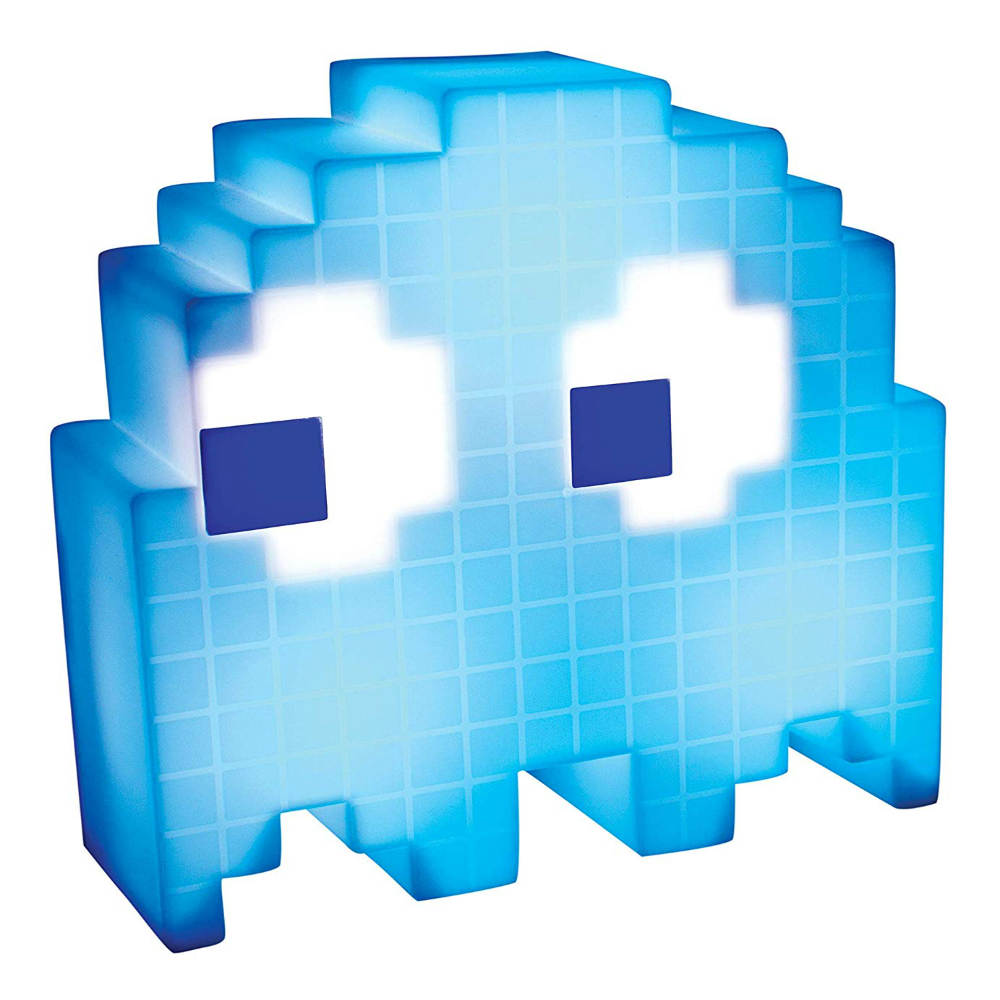 Table lamps are a great thing to add to your bedroom. Not only do you use it. But, it also contributes to some great aesthetics. Take a look at this PacMan ghost table lamp by Paladone. This table lamp has an iconic design. Everybody is familiar with PacMan.
Not only that, every person has played PacMan at least once in their life. It is one of the most iconic gaming figures of all times. This lamp is firmly embedded into PacMan. Not only this, there's something more. This PacMan ghost light features all your favorite PacMan ghost characters. Isn't it cool? Moreover, you get endless colors to play with.
This light features 16 different phasing colors. These colors include red, blue, and green, purple. It also has yellow, light blue, orange, and much more. All these 16 colors are perfect, no matter what mood you are in.
You can get your party mode on too with this table lamp. As you know, this light has 16 bright colors. The light flashes through all the colors rapidly. It does so to the beat of the music when you select party mode. This would be even more fun. Ever seen a table lamp be so multi-purpose and fun? We think not. But, it is possible with this PacMan ghost light. Apart from all of it, this light has easy storage.
It will provide stylish eye-grabbing home decor. Also, it is not too bulky which makes it easy to store when not in use. The package includes 1 ghost light and 1 micro USB card. This product's dimensions are 8.3 x 3.2 x 10.5 inches. It weighs 10.3 ounces. So, make this PacMan ghost table lamp yours today.
Also, this makes a perfect gift for your friends who loves PacMan character. You can also gift it to kids for their bedside table. It is perfect for gifting on any occasion.

September 28, 2023 3:26 am

Amazon.com
Last update was on: September 28, 2023 3:26 am