Elegant Cotton Fabric Finish Wireless Car Charger for iPhone & Android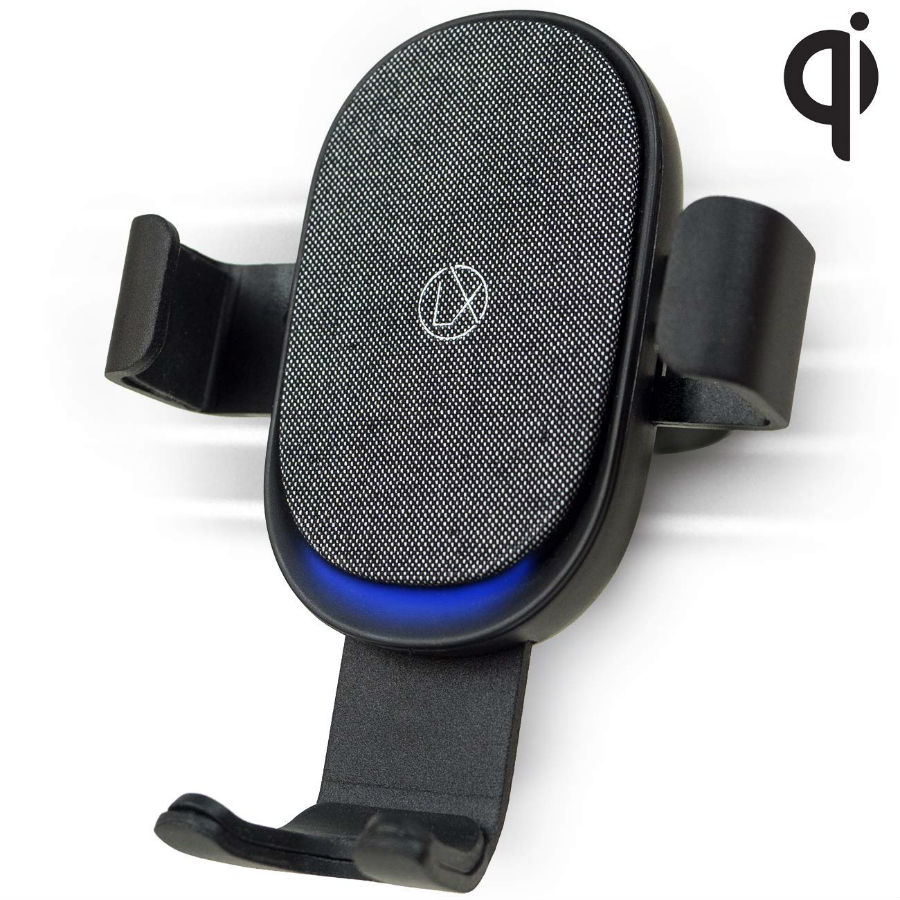 Are you looking for a cute compact car charger for your iPhone or Android Phone? have a look at this soft-touch cotton fabric finish wireless car charger from LXORY brand.
This car charger is an exceptional look, build with cotton fabric surface instead of the plastic. This provides a very unique attractive look for this car wireless charger. You must have a wireless car charger if you are using driving everyday wing map app like Waze or Google Map on your phone.
The charger is Qi-certified and supports all the phones that come with wireless charging capability. The charger support with phone cases and the maximum thickness (incl. case) of 0.35" / 9mm and a maximum width of 3.4" / 87mm. This wireless charger is can't support landscape mode. You may need a QC3.0 power supply for fast charging.
This car charger locks your phone with gravity lock mechanism. Avoid your phone flying while you break your car. You can operate the device and attach your phone to the charger with one hand, a convenient feature for drivers. You can take back your phone, by simply lifting it up with one hand and the mount releases.
There is no additional switch or user involvement required to charge your phone. Once you please your phone on this phone holder, your phone will automatically start to charge (for wireless charging phones). There is no wires need to connect to the phone.
You can mount LXORY car wireless charger to one of the air ventilation blades. There is no need to have a dedicated place for this phone charger. Since you are placing the phone on top of the ventilation blade, you can keep your phone away from direct sunlight.

September 28, 2023 3:00 am

Amazon.com
Last update was on: September 28, 2023 3:00 am