Astounding Hot Air Motor Machine with magic at your desk!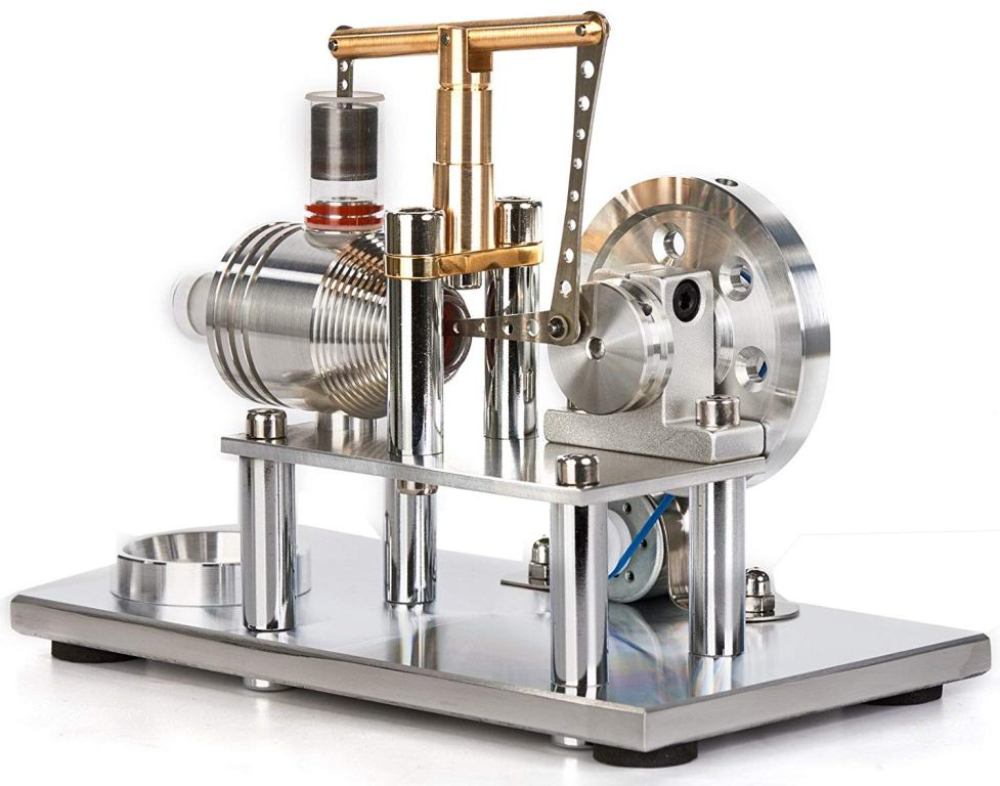 Here is an exceptional and must have gadget for all science enthusiasts. This Sterling Engine Motor engine produces electricity.   Amazing? Yes, it's stunning. It is one of the magnificent pieces that science has invented till now. This Hot Air Motor Machine comes with a dazzling and shiny part that attracts everyone around it.
Therefore, it's the best home decor item with sparkling brilliance. It is a must-have masterpiece for students and curious persons. Go and Gift them at an affordable price!
It has a multicolor LED installed within the motor. The motor needs high-grade alcohol to run and produce electricity. The energy would pass through the wires to light up the LEDs. For kids, this is a perfect toy to induce imagination and curiosity. Also, a professor would love to teach students about science with the help of this gadget.
It has got an exceptional design and simple process. It is mainly metal made that makes this machine quite and smooth. This hot air sterling engine is heavy-weight gag due to its design and applications. It weighs a little more than 2 pounds. It requires alcohol as preferred fuel for operation.
Let the light burn the rounded cylinder for approximately two minutes. Then you must give a gentle push to the wheel. It will set itself to run like an astounding super machine. The Hot Air Motor Machine is a marvelous toy to put visitors in wonders of what is happening.
The dimensions are 8.9 X 5.6 X 6.4 inches. It's impressive as a desk object and attractive to enhance the standard of your home decor.

September 28, 2023 12:43 am

Amazon.com
Last update was on: September 28, 2023 12:43 am