Charge Your Phone At Lightning-fast Speed With Wireless Power Bank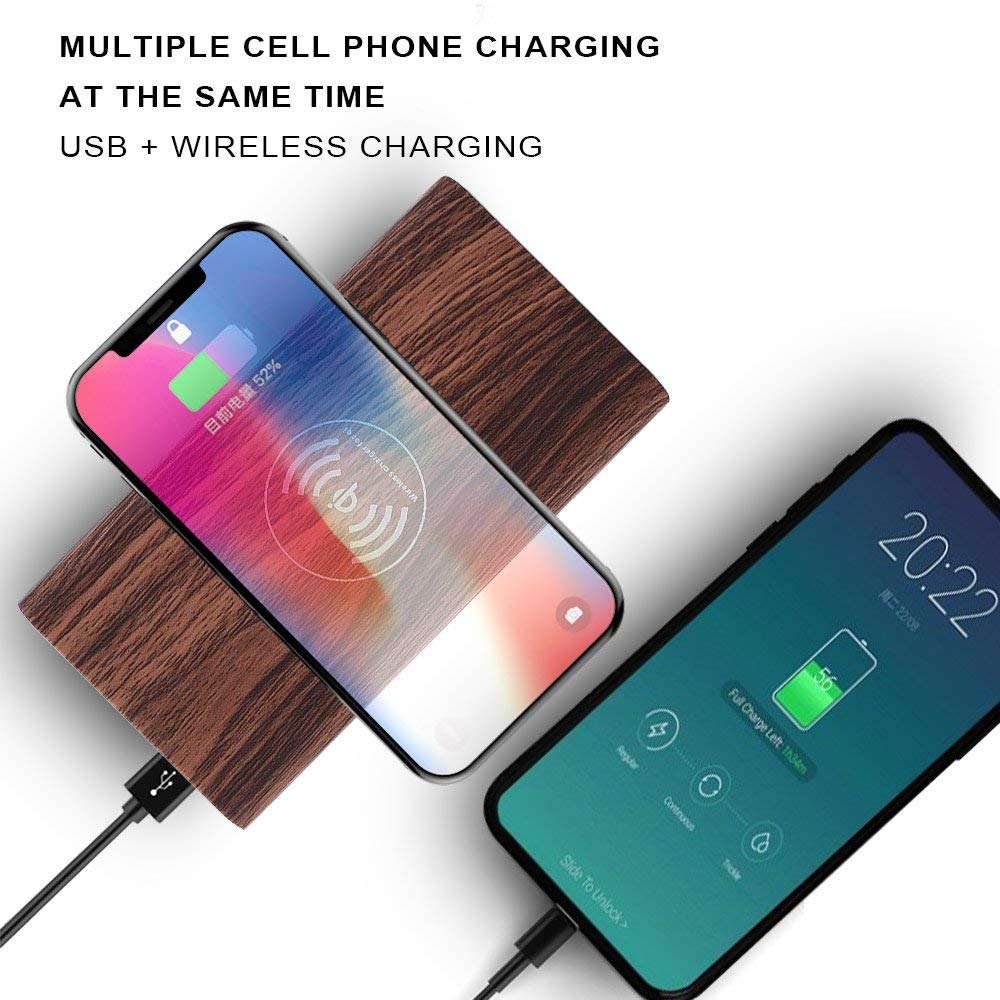 Getting worried about the phone getting dead quickly is a thing of the past now. Get in touch with future technology. Our super-fast charging wireless power bank is the newest gadget in the market. Buying to this product will give you bounty full of advantages and exclusive features.
With the availability of so many power chargers online and offline, what makes us different from others? Starting from the start this is a wireless charger and it comes with wire as well. It can charge two devices at one  time, saving you a lot of time.
This fast charging power bank has a stunning battery life of 10000mAh, which can charge your device up to 4-5 times without fail. The Li-ion battery is of high quality and completely safe to use.
It has two charging ports including one 2A micro USB input and another of  2A USB type C input. But it does not include type C cable.
This wireless portable charger supports overcharge, over voltage, over current and even provides short circuit protection. Hence your device is in completely safe hands.
It also has a small LED indicator light which makes it easy to under if a battery is fully charged or it needs charging.
This sleek wireless power bank has a strong structure with a completely lightweight body, making it an easily carryable to your office, outings, during travel, trekking and more.
Be very careful that your device is compatible with wireless charging if not then simply charge with the cable and use it the whole day!

September 28, 2023 1:06 am

Amazon.com
Last update was on: September 28, 2023 1:06 am