3D Printing Moon Night Lamp for Perfect Home Decor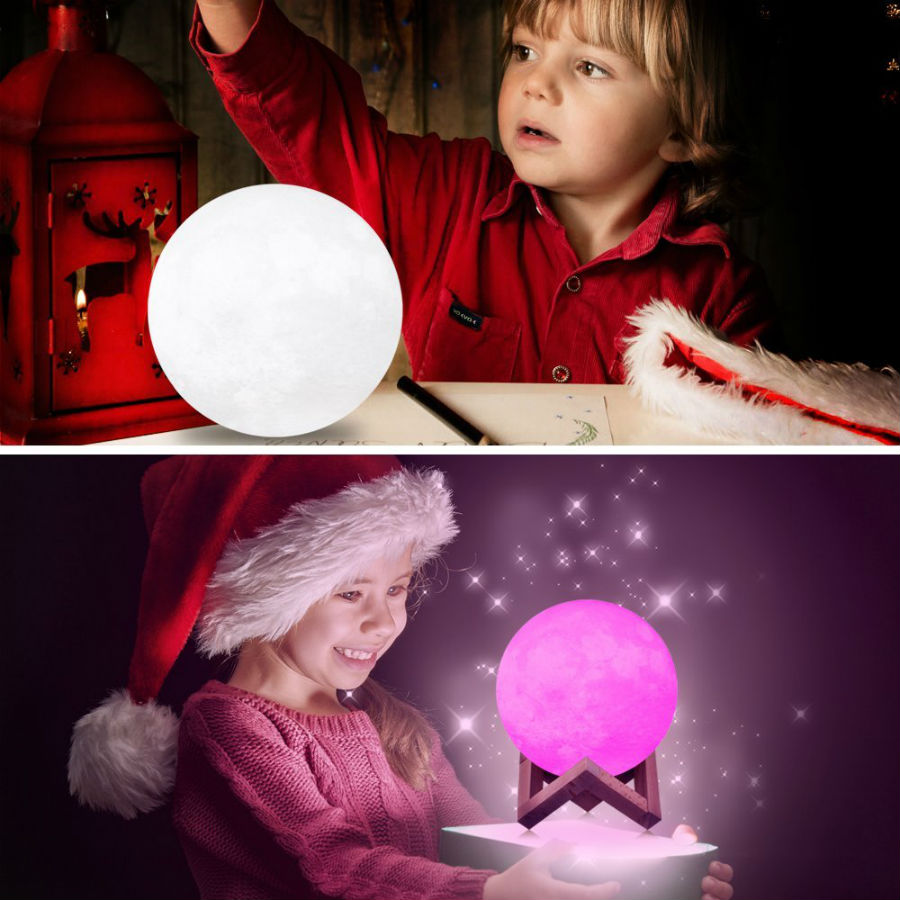 A gorgeous 'moon' lighting up your home's most decor corners. A beautiful moon night lamp to use as it decorates your room, corridor, hallways as well. Elstey is a moonlight lamp that brings an ambiance of delight to your home. The lunar nightlight will charm you like you just looking at the moon itself.
The full moon shape, color patterns, and the breath light will soothe your home. The appearance of Elstey is as believable as the real moon, with the truth like textures and of course the multiple lights. It is a very attractive gift for your special ones or a perfect adorn for your decorations.
Elstey is crafted using 3D-Printing Technology to make it look like real. This night lamp lights up in three moonlight modes such as yellow, white and pink. Apart from these, the beautiful breathing light switches in between lights as well as blinks to you, so relax. All these will happen in some simple taps to the Elstey Moonlight Night lamp.
In addition, it has 16 color options and you can control the colors with touch button or remote controls.  The moonlight lasts up to 9 hours at full brightness and 20 hours at low brightness. Easily charge the Elstey with a micro-USB charger or a power bank, it suits them all. A perfect gift for Christmas, birthday and other occasions.

September 28, 2023 12:29 am

Amazon.com
Last update was on: September 28, 2023 12:29 am