A 24 Hours Survival Kit Bag for Emergencies and Adventurers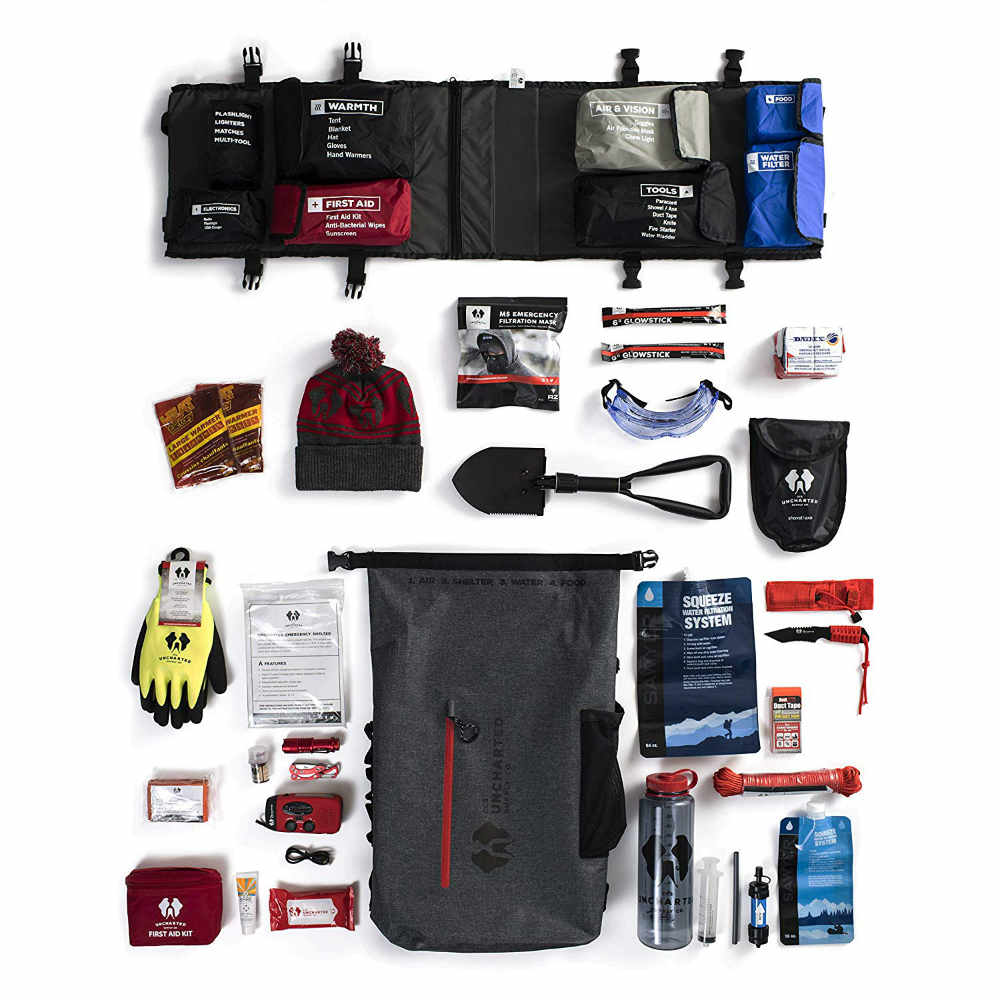 Have you seen the movie seventy2? Those survival kits are so helpful during emergencies. Also, a 24 hours survival bag is a great thing to carry during trekking and camping. This survival kit bag is a comprehensive kit with all survival components.
The Uncharted Company has put everything required for 24 hours of survival in this bag. You can keep this bag in your car when you go on a road trip. Also, you can carry this bag in trekking or camping. It has everything that comes handy in emergencies like cyclones or flood too. The bag is floatable.
The bag has everything you need for survival in any adverse condition. This 24 hours survival kit bag has food, water, first aid, blankets, and all other necessities. It has an emergency solar torch, hand crank radio for communication. For emergencies, it has a survival knife and also a magnesium fire starter. So, you can light up a fire in times of need. The first aid box has 35 items for preliminary treatment in case something happens.
It has a tent, a blanket and a pair of insulated gloves to keep you warm. Also, it has hand warmers, goggles, winter hat, sunscreen, and air mask. There is a foldable shovel, duct tape, multi-tool, flashlight, and chemical emergency lights. This 24 hours survival kit bag also has food, water, and an extra collapsible water pouch. Also, there is a compact water filter. So, you can even filter stream water. It also has antibacterial wet wipes in the pouch.
This complete 24 hours survival kit bag is a must-have for camping, trekking, and even road trips. Also, it makes a perfect gift for adventurers. So, buy this awesome survival kit and be safe always.

November 10, 2023 12:49 pm

Amazon.com
Last update was on: November 10, 2023 12:49 pm