A Perfect 23-in-1 Multi-Functional Wrench To Handle Nuts And Bolts Easily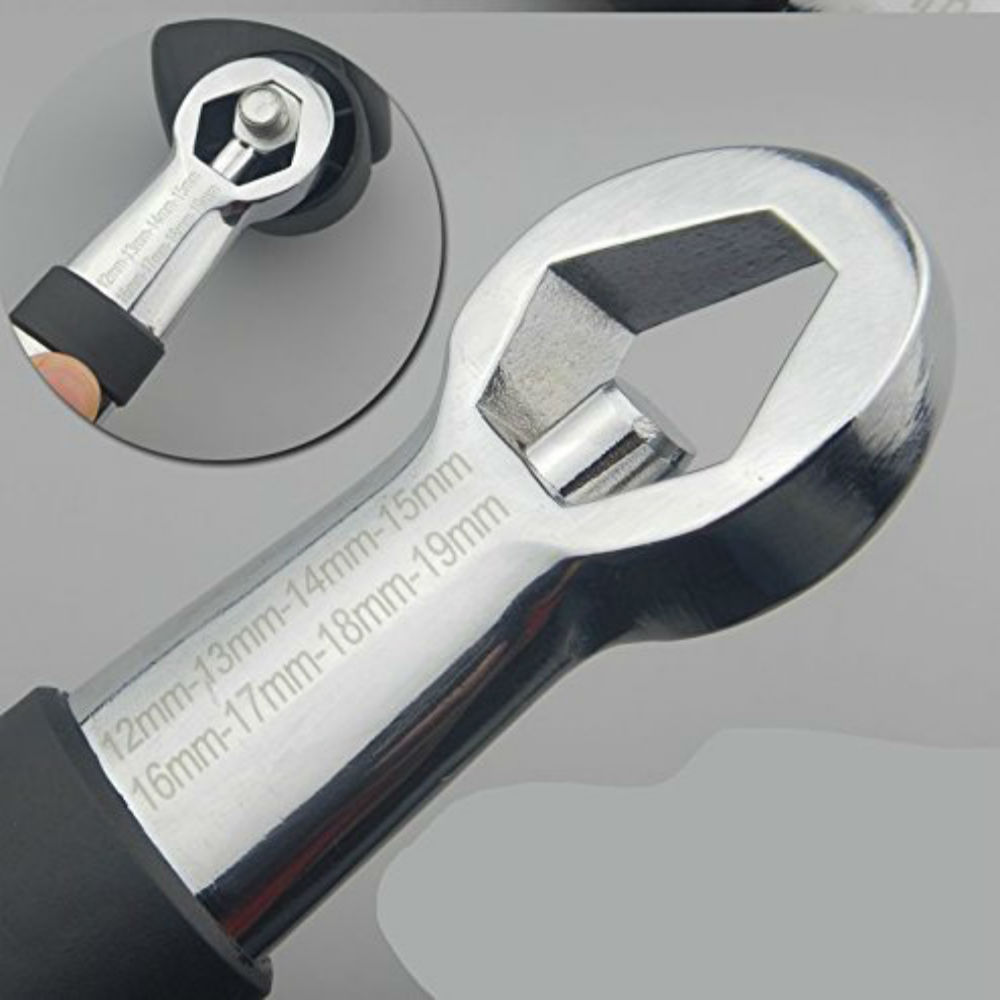 We often get hurt in our knuckles while taking off nuts and bolts. This happens majorly when the wrench slips off. Also, the lack of proper grip is a reason. This 23-in-1 multi-functional wrench is must-have in every toolbox.
A wrench is a very important tool for all types of civil works. You need it to take off old nuts and bolts. Also, it is very necessary to tighten nuts and bolts with a wrench in any fitting. Wrenches come in various sizes. Before we had to keep at least 5 wrenches in our toolboxes. This innovative wrench solves all such issues.
This 23-in-1 multi-functional wrench fits in 23 sizes of nuts. It is adjustable from 1/4 inch to 3/4 inches and 7mm to 19mm. Have you ever seen a single wrench performing so many functions?
The wrench has an adjustment screw knob in the middle. This helps to access all sizes of nuts and bolts. The clever closed end design helps to reach those hard to reach places. Also, it gives enough space for turning. It has a 3 point-touch design. Whereas, other wrenches, come with only 2 points of strength. So, this 23-in-1 multi-functional tool enables the user to apply more torque.
This multi-functional wrench is 10.4*5*0.8 inches in dimensions. Also, it weighs only 12.8 ounces. So, it is really easy to work with. The 23-in-1 multi-functional wrench comes with shiny, rust-free chrome plating.
The wrench is easy to handle. A single wrench will perform so many functions without taking many places. It is so easy to carry instead of a number of wrenches. So, it is a perfect tool for plumbers, carpenters, electricians, and mechanics. Also, you should keep it in your home handy.

December 6, 2023 4:05 pm

Amazon.com
Last update was on: December 6, 2023 4:05 pm