Backpack Organizer Insert to Organize Stuffs in Your Backpack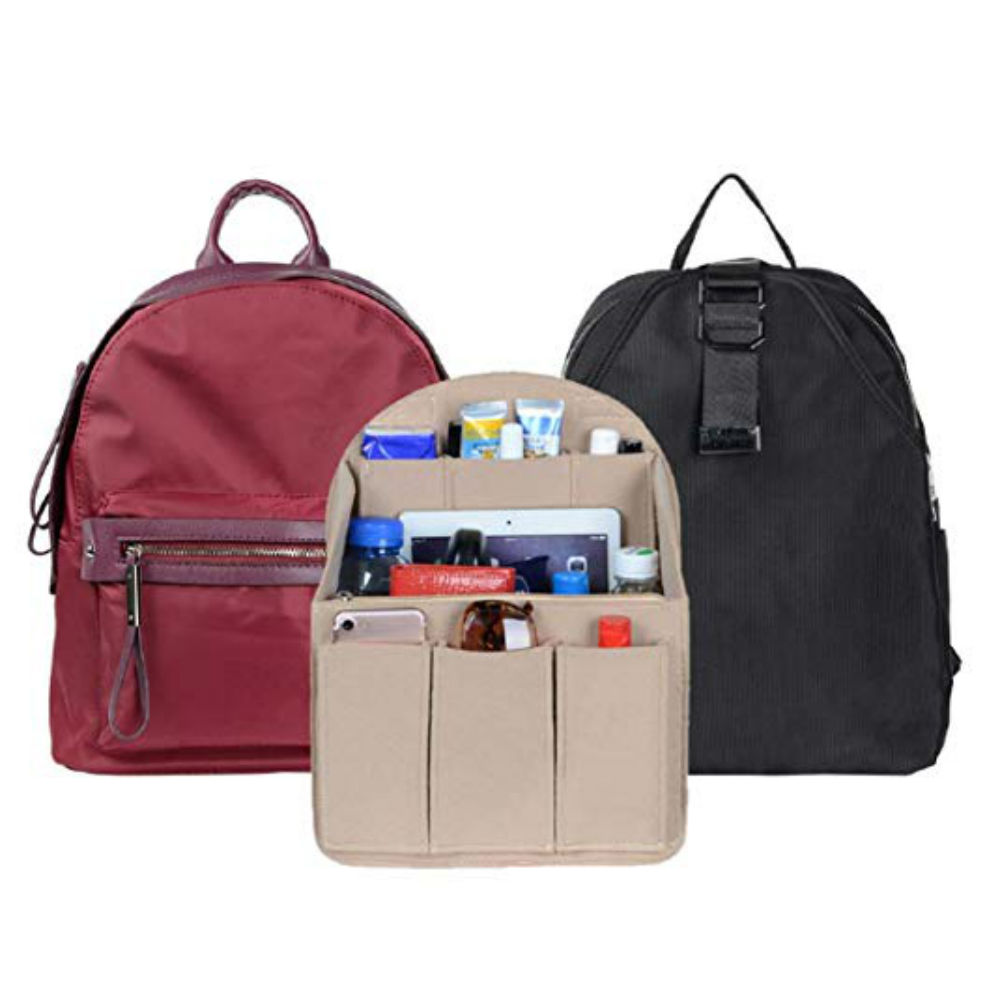 Can't find things that you put in your backpack? Most of us have had to take out all the contents of our bag just to find a single item. How many times have we found all our lotions leaked in our bags? All due to our improper packing!! Here is felt backpack organizer to save you from these situations.
The backpack organizer is made of high quality felt cloth. The material is soft and lightweight. The organizer has four side pockets and one main zipper bag. On the inside, it has two main pockets, one pen bag, two side pockets, three mesh pockets, one elastic pocket, and one zipper bag.
Store your valuables like mobile phones, glasses, chargers, notebooks, etc. One of the greatest advantages of having this product is that you can easily find things. You no longer have to turn your bag inside out looking for small things such as keys, USB, cosmetics. One can also store body lotions and cosmetics without the spear of spillage.
This particular backpack organizer comes in two different styles. One has a round top and the other has a rectangular shape. The round top backpack organizer is available in two sizes; Small:: 11.02 "*7.87"* 4.92" and  Large:: 13.79 " * 10.63" * 5.91. The dimensions of the rectangular organizer is 13.79" * 10.63" * 5.91″. It can be easily inserted in your backpack. Choose from colors like Black, Beige, Coffee, and Grey so that the organizer matches with your backpack.
This great product is perfect for gifting too. Help your dear ones be more organized with this item. It also comes with a lifetime warranty. The company promises excellent after-sale service for customers who need it.

October 3, 2023 1:20 am

Amazon.com
Last update was on: October 3, 2023 1:20 am