Jumbo LED Dual Alarm FM Clock with Qi Wireless Phone Charger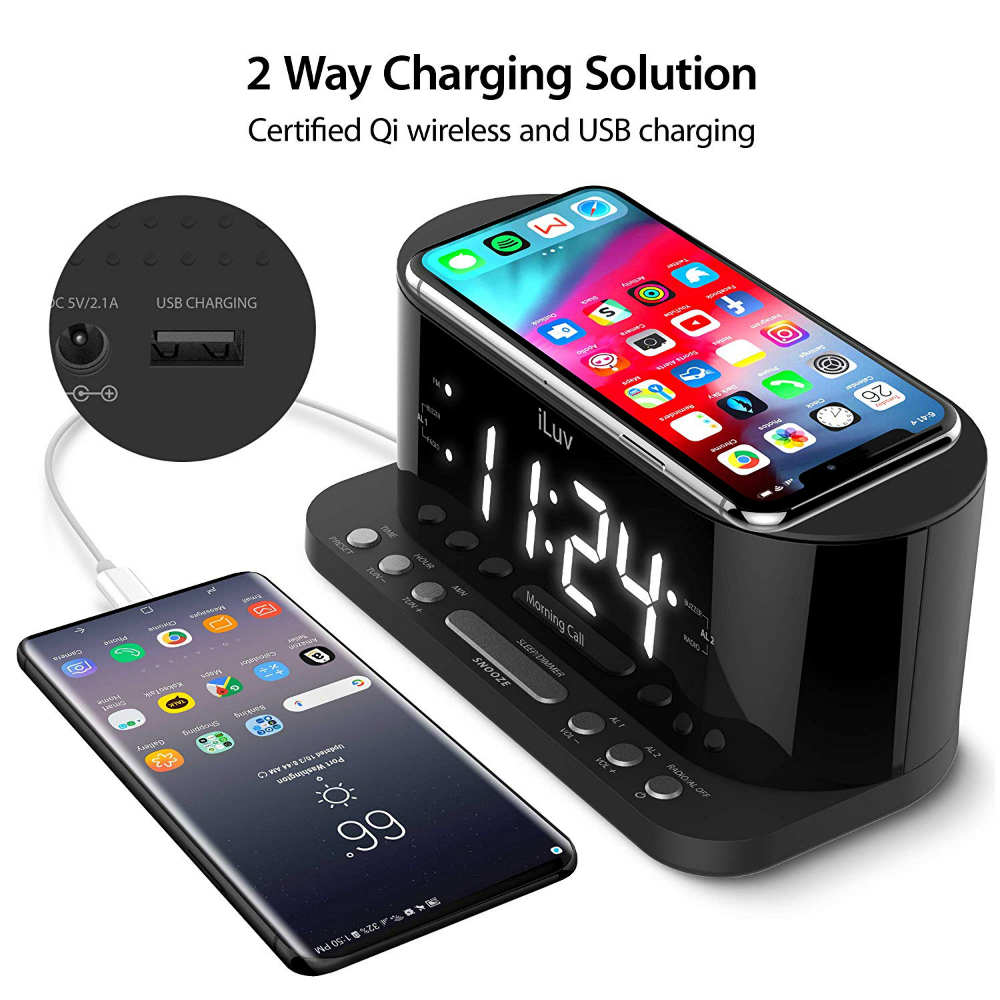 Do you need an alarm with a wireless charger for your phone? This FM Alarm Clock is for you. iLuv is a trendy FM alarm clock that has many features like wireless charging pad, USB charging port, 1.2" Jumbo LED display, dual alarm, FM radio with 10 preset stations, etc.
Clear the clutter of chargers from your bedside table! The Qi-certified wireless charging pad allows all Qi-enabled devices to be charged by placing it on the pad. It also has a USB charging port. Hence simultaneous charging of two devices is possible.
You no longer have to strain your eyes to see the time clearly. The 1.2" Jumbo LED display makes it easier to read the time from anywhere in the room. There is also a dimmer button which you can use to adjust the brightness of the display. This ensures that the light from the display does not keep you from getting a good night's sleep.
The FM alarm clock also lets you fall asleep listening to your favorite RJ on FM!!  The auto-off sleep timer will switch off the FM after a preset time. You can save up to 10 stations and extend the antenna to enhance the signals.
This unique alarm clock lets you set two alarms in which ring a buzzer while the other can play any FM station. This lets two people with different tastes to use it.
The alarm is perfect for school kids who find it very difficult to wake up in the morning. Use this alarm and see the difference.

September 20, 2023 7:15 pm

Amazon.com
Last update was on: September 20, 2023 7:15 pm