Keep Record of your BP on Phone with Wireless Blood Pressure Monitor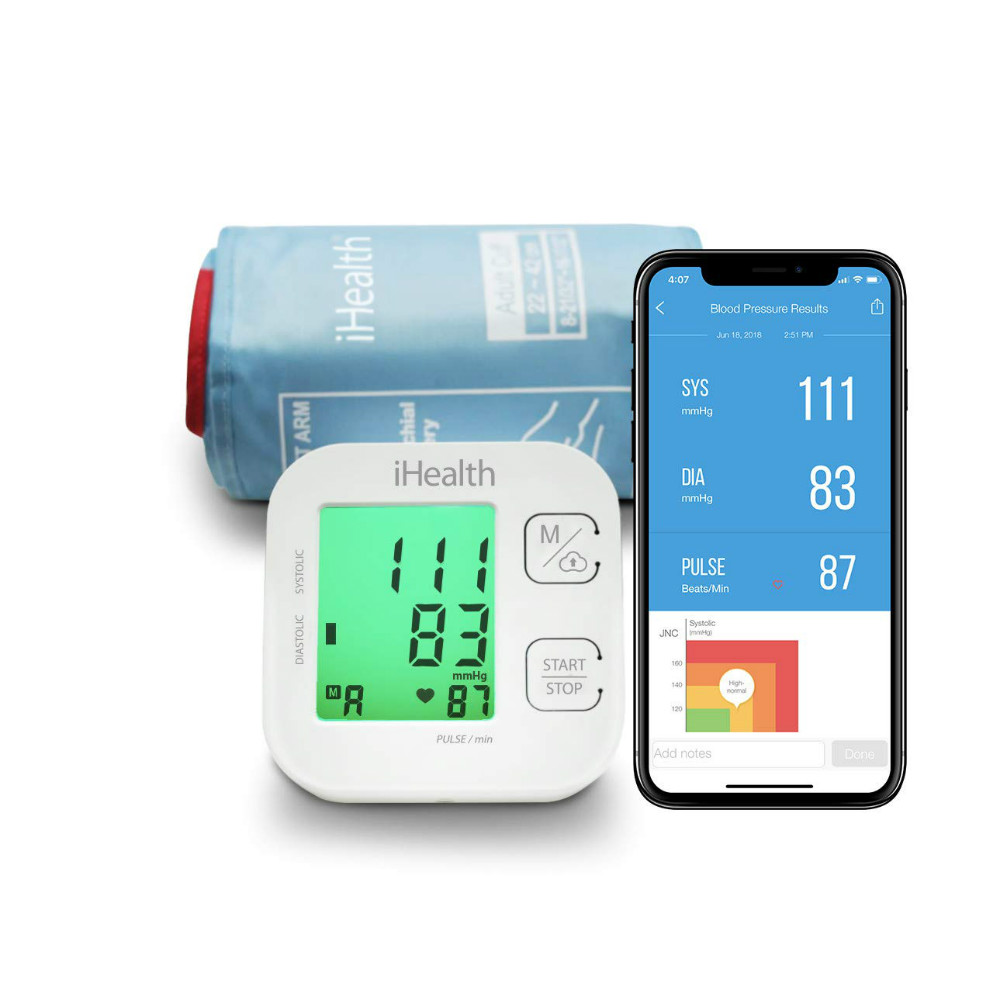 Nowadays, almost everyone has blood pressure related issues. Running to a clinic to get your blood pressure monitored is not always practical. Test your blood pressure anytime you want in the comfort of your home. Use- iHealth Track Wireless Blood Pressure Monitor to track the blood pressure. This blood pressure tracker comes with a large display. The device has digital upper arm blood pressure cuff, tubing, and batteries.
Even when the ambient light is less, it is easy to read the display with colorful backlight. The display of the device changes color according to the level of the reading. Analyze the measured reading with ease using the color-codes of the display.
You can also store the last 99 readings in the device. Access them by pressing a button. The cuff fits upper arms with a circumference of 8.7"-16.5" (22cm- 42cm). The kit also includes batteries (4 x AAA alkaline batteries).
Furthermore, iHealth track wireless blood pressure monitor detects irregular heartbeat. One can identify an irregularity in the heartbeat. An irregular heartbeat symbol appears on the screen of the device and of the phone. Pair this device to your phone using the iHealth My vitals app. The BP tracker is using Bluetooth 4.0 to connect the smartphone. The app has a very simple UI and takes less time to show the readings.
It shows readings with high accuracy. As a result, doctors recommend using this wireless blood pressure tracker. FDA has approved iHealth Track Wireless Blood Pressure Monitor.
It also has clinical validation. So the use of this device is safe and reliable. Another important thing to note is that you can even return the product within one year if you are unhappy with it.
Own an iHealth track wireless blood pressure monitor and keep your family healthy. Better safe than sorry!

September 28, 2023 1:18 am

Amazon.com
Last update was on: September 28, 2023 1:18 am