Rearview Mirror Dual Lens Dash Cam with Parking Mode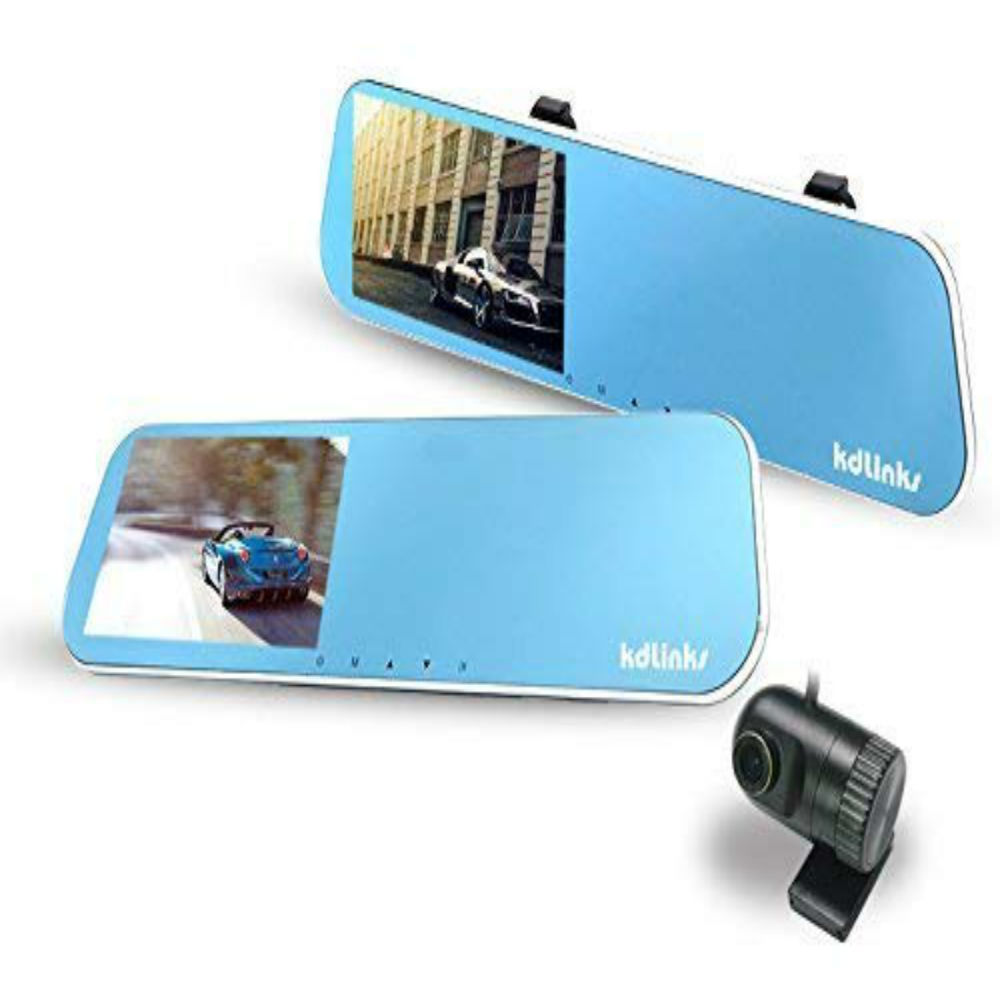 Searching for a device which provides complete protection for your car? Tired of waiting for an insurance claim? Frustrated by undisciplined drivers? KDLINKS gives you a solution. A multi-purpose dash cam with which you can view both the front and rear of your car. This device has advanced night vision and motion detection. The motion detector starts recording for some time even if the car is not in use. Due to this feature, you can catch the culprit who vandalizes your car when parked.
This multi-purpose dash cam always gives you the upper hand for insurance claims. As you would have high definition recordings of the accident the insurance company has no other option than passing your claims. Dash cam also helps you to report rash drivers. You can send the recordings of careless drivers to authorities. As a result, stringent measures would be taken against these drivers.
With this product, you can have full knowledge of what your car mechanic does with your car when sent to repair. The dash cam has both front only and dual view modes. Thus the user can see both the front and rear of the car if needed. This proves helpful for new drivers who find it difficult to park cars. People who find it difficult to drive during night time due to glare finds this multi-purpose dash cam useful. The wide-angle antiglare view feature helps them.
The dash cam supports 64gb or 128gb micro sd card. It also has an internal of 800mah. This provides long-lasting support even without constant power input. Besides, the advances dash cam comes with a 1-year warranty.
In conclusion, KDLINKS dash cam provides complete security to your car.

December 6, 2023 3:39 pm

Amazon.com
Last update was on: December 6, 2023 3:39 pm