Cool Newward Wine Chiller Stick That Serves Your Guests The Chilled Wine Anytime!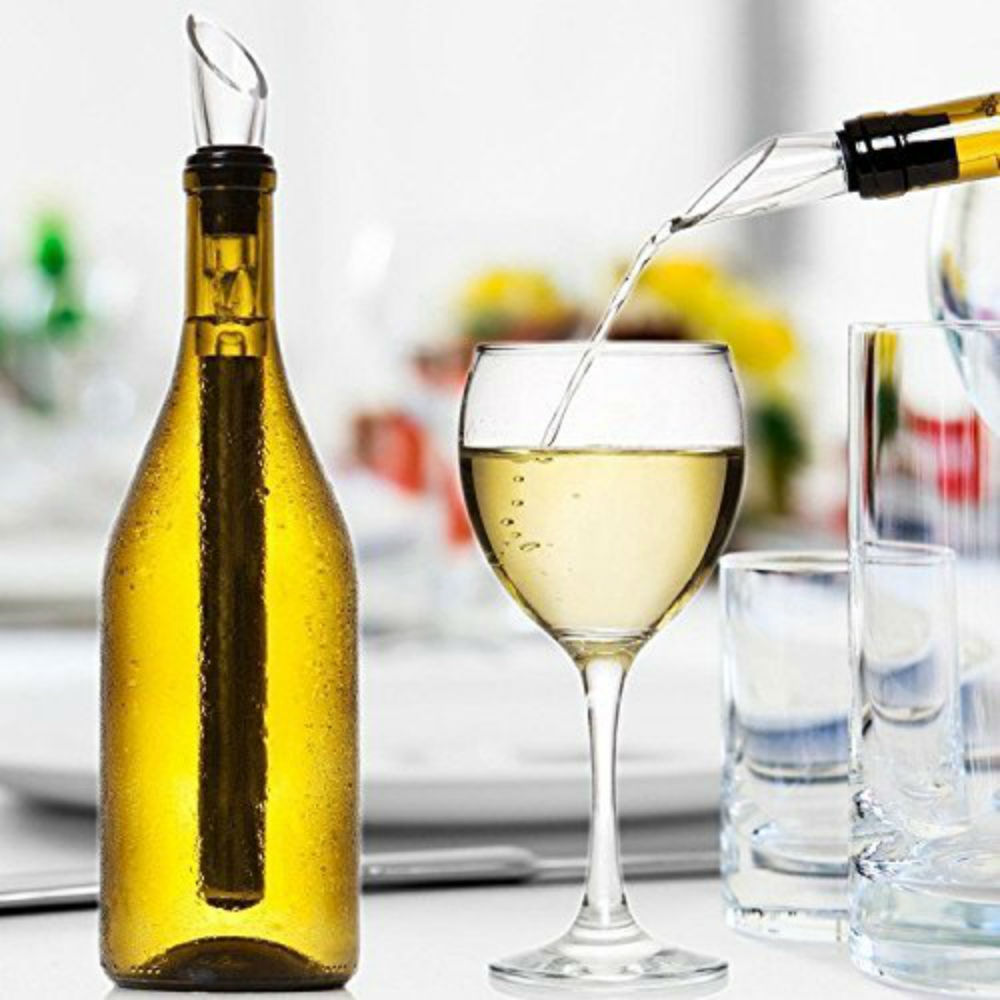 Anybody will prefer wine to be chill and tasty. The Newward wine chiller stick helps to keep your wine cool. This ice less mode of chilling is healthy too. It has also got an aerator to enhance the taste. Along with chilling, you can enjoy a combination of filter and pourer.
This gives you perfectly chilled wine anytime. The design of the stick looks elegant when you serve wine with it. The 3-in-1 Newward wine chiller stick has an aerator that adds oxygen to your wine. This improves the flavor.
The Newward wine chiller rod is made of stainless steel. It does not spill your wine while pouring. This is because of the drip-free pouring sprout. There is also a rubber stopper to retain the goodness of the wine.
The steps to use the Newward wine chiller stick is simple. You need to place the cleaned stick in the freezer for about 2 hours.
After opening your wine let it open for some time. Then pour some of it outside and place the stick in the bottle. You can enjoy chilled wine from it for an hour or so.
Now you don't need to prepare ice buckets to serve wine. Also, the Newward wine chiller rod is FDA certified. It is durable because of the stainless steel and the acrylic.
The design is such that it maintains your wine's aroma. It fits in all the standard wine bottles easily.
This will be the best gift for wine lovers. The Newward wine chiller stick is all you need for perfect relaxation and parties.

September 27, 2023 7:16 pm

Amazon.com
Last update was on: September 27, 2023 7:16 pm