Hygienic Phone Soap Cell Phone Sanitizer That Protects Phones From Bacteria!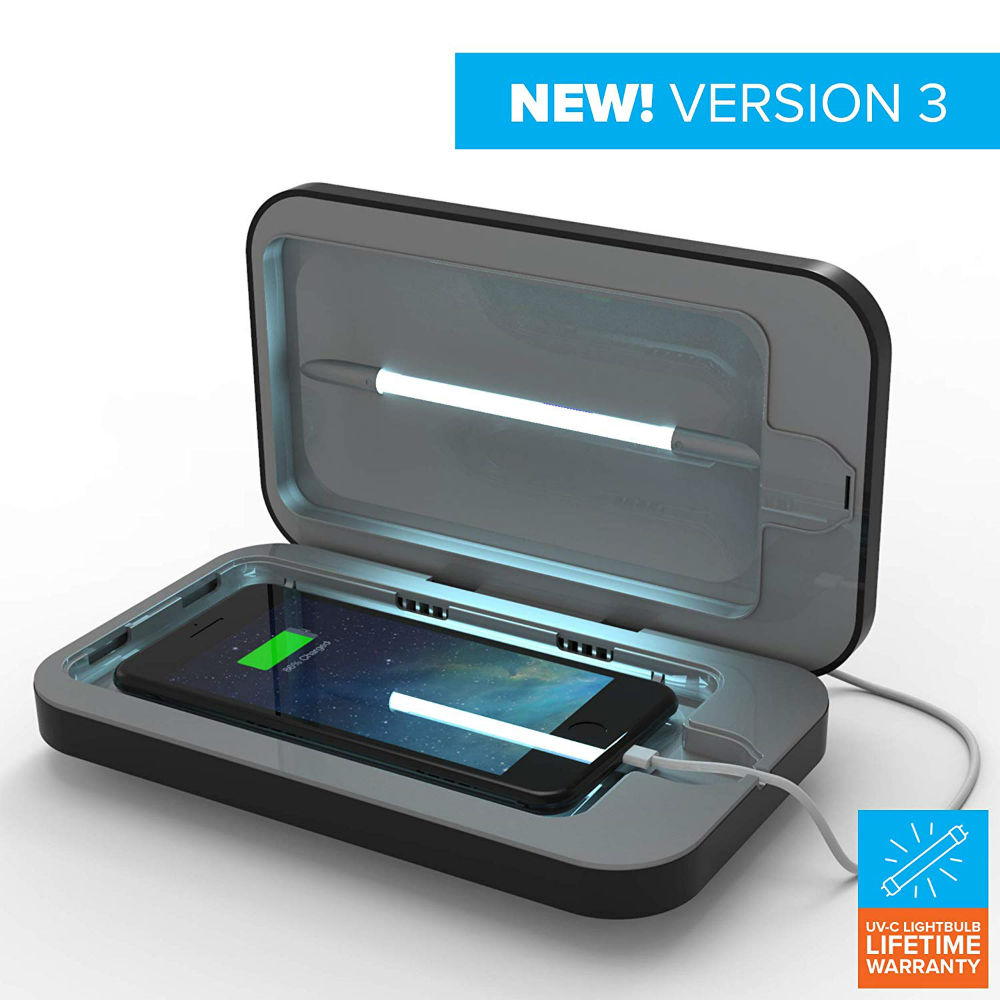 Phones are the greatest means of transportation for germs and bacteria. This is because we carry it everywhere. The Phone Soap cell phone sanitizer will put all that bacteria away from you in minutes. The device can fit any sized phones in it.
The Phone Soap cell phone sanitizer uses UV light to kill 99.9% bacteria on your phone. It has got a UV transparent plate, germicidal UVC light, and a reflecting surface. These are scientifically proven to kill germs.
Many programs on Discovery Channel and Shark Tank show the testing of such devices. This hygienic device is just the same.
The VIC light is proven and tested to kill bacteria from everywhere. These reach out to every part of the phone cleansing it completely.
The most amazing feature of the Phone Soap cell phone sanitizer is that it has got 2 USB ports. You can now both charge your device as well as sanitize it. You can also charge your smartwatches from the second USB port.
It not just about sanitizing phones. But you can sanitize all other devices like your earphones, smart watches, keys, credit cards and much more. The compact design of the Phone Soap mobile sanitizer fits all this.
There are thrilling color options available to suit your place. You can get white, blue and gold. You can use the Phone Soap cell phone sanitizer at home or in your office.
The dimensions are 8×6×2 inches and weigh just 1.5 pounds. The sleek designed device is what you all must have to stay protected.

September 27, 2023 6:13 pm

Amazon.com
Last update was on: September 27, 2023 6:13 pm