Wall Mounted Automatic Toothpaste Dispenser and Holder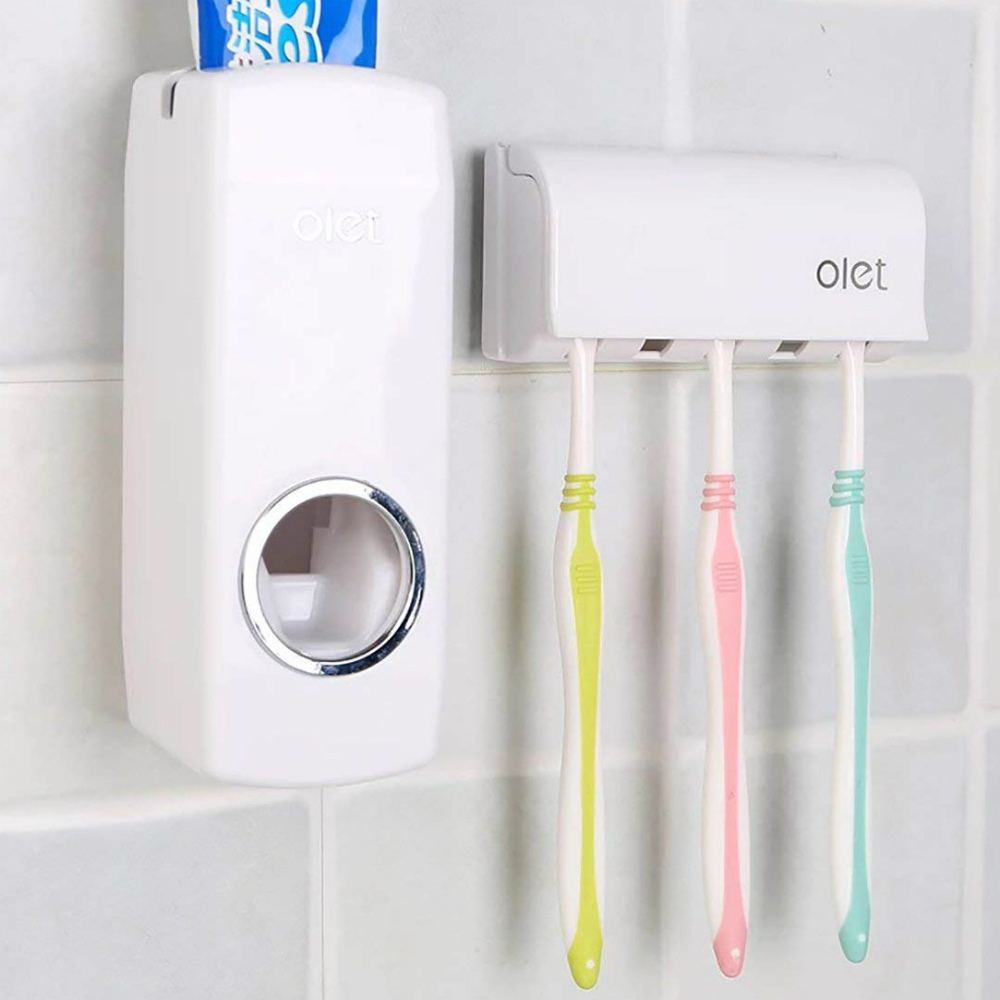 Dispense perfect amount of paste with this hands-free toothpaste dispenser. This automatic toothpaste dispenser is ideal for kids, elderly people and the disabled. It's a right fitting for your bathrooms and showers. Put the brush inside and toothpaste gets dispensed with a single press.
The double-sided adhesive sticker allows this dispenser to stick on to the wall. It comes with a toothbrush holder. And the holder can hold 5 toothbrushes at a time which is ideal for a family and group use. The holder is Dust-proof, so toothbrushes will be always clean and hygienic. And thereby, will be free from contamination.
The dispenser is easily detachable for cleaning. They are good at keeping your bathroom tidy and clean, also it can save your bathroom space. Besides, it has a decent design which best suits your space. The toothpaste dispenser is long durable since its made of high-quality plastic. This dispenser owns high load-carry capacity with its double-sided adhesive sticker.
Save your space with this highly compatible toothpaste dispenser. For installation, peel off the sticker paper and mount it onto the wall or mirror. The organized toothbrush holder protects the toothbrush from air pollution. Thus it won't get moldy.
This dispenser will be an excellent solution for those suffers from Parkinson's disease. It's also best for kids who waste toothpaste. This is also best for those who like to keep and maintain their toothbrush and toothpaste in hygiene. This creative automatic toothpaste dispenser meets all your families needs. Make your life easier with this automatic toothpaste dispenser.

September 27, 2023 10:46 pm

Amazon.com
Last update was on: September 27, 2023 10:46 pm