Rayz Earphone is Coming with Lightning Connector for iPhone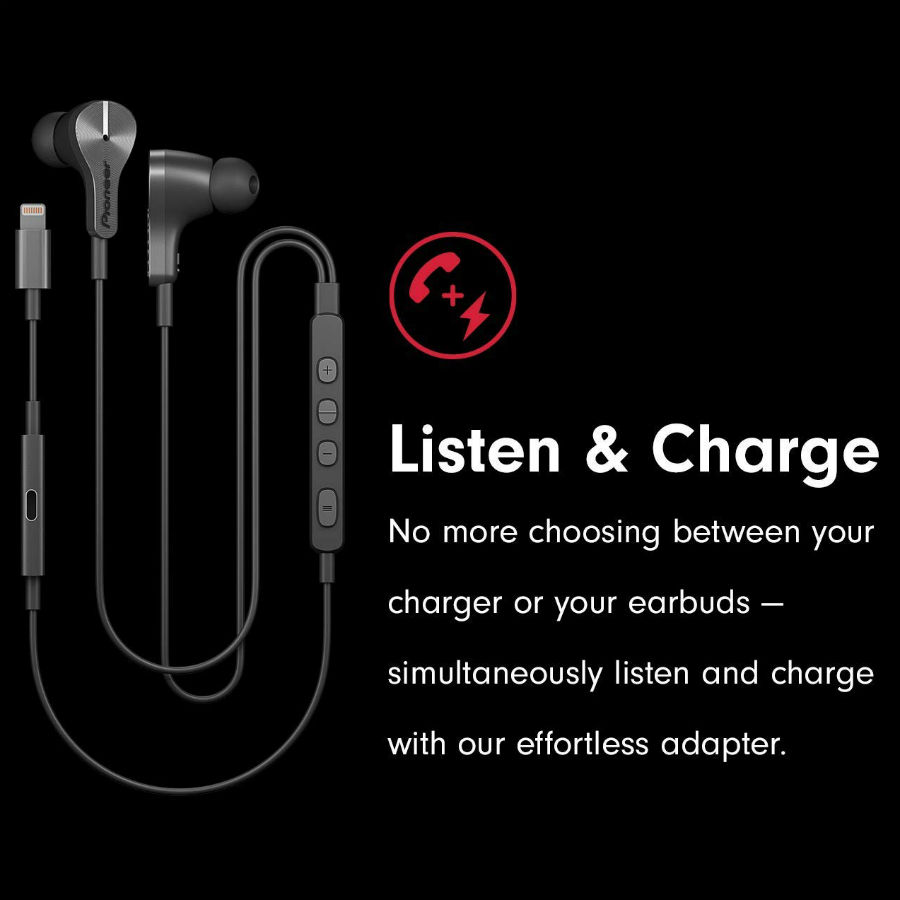 If you are looking for smart earphones, then Pioneer Rayz earphones are for you only. These are the earphones with a difference. Pioneer Rayz earphones can directly communicate with your iPhone, iPad or even with your iPod. These tiny earphones are smart enough to recognize your voice commands easily. So, whenever you command Siri by telling "Hey Siri", this smart earphone is going to pick up your command and direct it your Apple device.
Pioneer Rayz earphones are equipped with second generation Lightning Audio Technology. With the help of this technology, it enables automatic voice recognition for the device. So, just use voice commands to make a call, to send a message, or even to listen to your favorite song. Life is going to be much easier, once you start using Pioneer Rayz earphones. It comes with in-line talk capability. The in-line talk can help you to answer a call, even without touching the phone. It also takes the voice commands from the user, and send it to the phone. Moreover, Pioneer Rayz earphones are equipped with lightning connectors, that eliminates the need of battery or charging.
These earphones use adaptive noise cancellation technology, which adjusts the according to the surrounding environment. This also ensures better sound quality. These smart earphones allow charging and listen to music simultaneously. So, this means you can still listen to your music while charging your iPhone. Pioneer Rayz earphones come with smart mute technology. So, whenever you are speaking, it will unmute otherwise it will mute the device. This feature makes it perfect for conferences. The earphone is also equipped with a smart button, which allows you to mute/unmute, launch your favorite app or launch the Rayz controls instantly. Bring Pioneer Rayz earphone today, and enjoy smart living with your smartphones.

September 28, 2023 12:25 am

Amazon.com
Last update was on: September 28, 2023 12:25 am