Funny Monster Toy Guano from Crate Creatures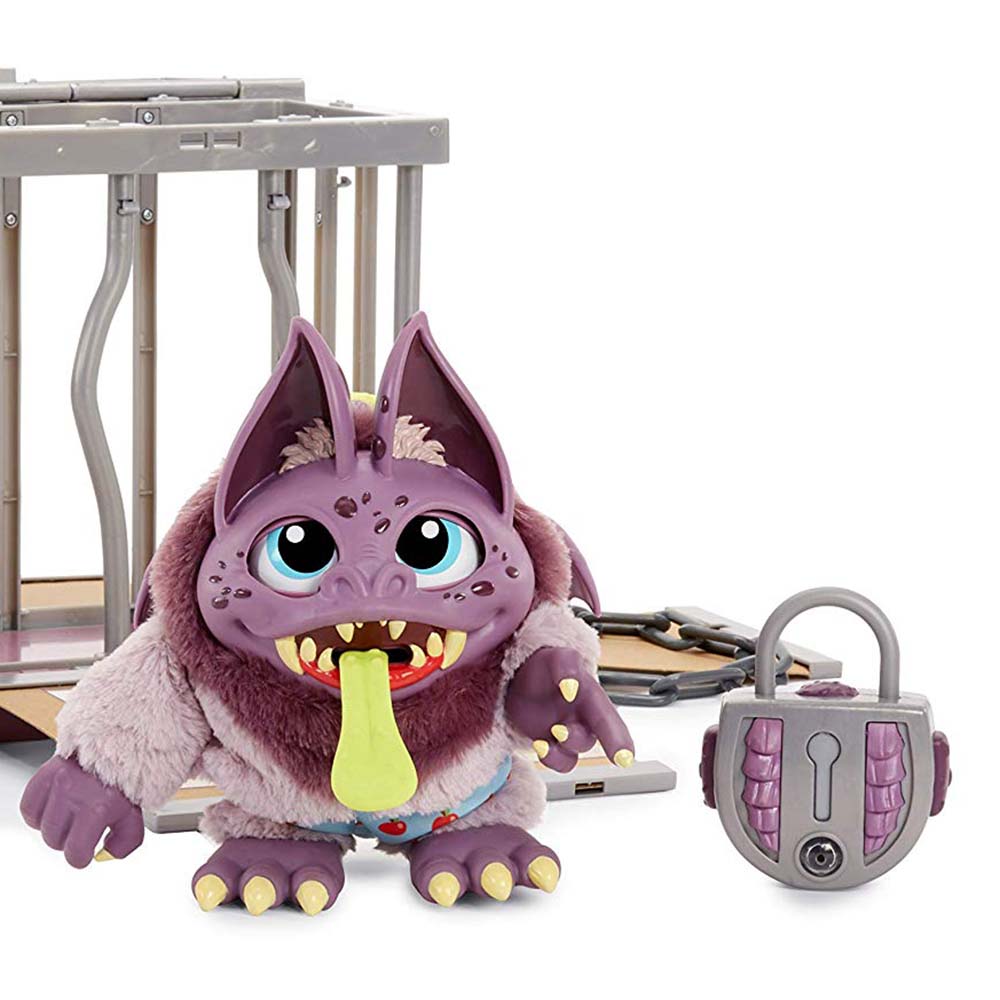 Monster toys are better time passers for children. Here is the one of a kind, monster toy guano from Crate Creatures namely, Big Blowout. This Big Blowout is a beast with a bunch of features inside. This wonderful toy is a Guano.
Moreover, the package will be a surprise for your kid. The Blowout Guano will be in a Crossbar prison. What your kid has to do with it is, just break the lock using the provided crowbar. That's it, your beast has been unleashed.
Above all, it has a feature called Lockie Talkie, which is interesting. The Lockie Talkie feature can reproduce your sound up to 50 feet away from a point. For instance, you can scare somebody with your monstrous voice, the Big Blowout will help you.
Afterward, come the 'BLOWOUT' feature, the most attractive and surprising thing about this toy. When you twist the critter on this beast's head, the timer runs. At the end of the countdown, you will have a funny gas explosion from this monster toy guano.
The next catchy feature is the sound reactions from this Monster toy guano. If you pull the tongue, finger or its dress, you can hear gross sounds, to keep up the thrill. Also, the glowing eyes give it a real look.
Hence, you can pull his finger, tickle him, give him a wedge, knock him over and more to unlock 100+ growls, burps, farts, laughs and sounds. The eyes changes colors and blinks at times.
The Big Blowout will suit as a birthday gift for your kids or a funny gag for party decors. It is very hilarious to keep the beast making sounds. And this Big Blowout from Crate Creatures is an amazing interactive toy for you.

September 20, 2023 5:50 pm

Amazon.com
Last update was on: September 20, 2023 5:50 pm