Wake-Up Light Alarm Clock with Sunrise Simulation and Radio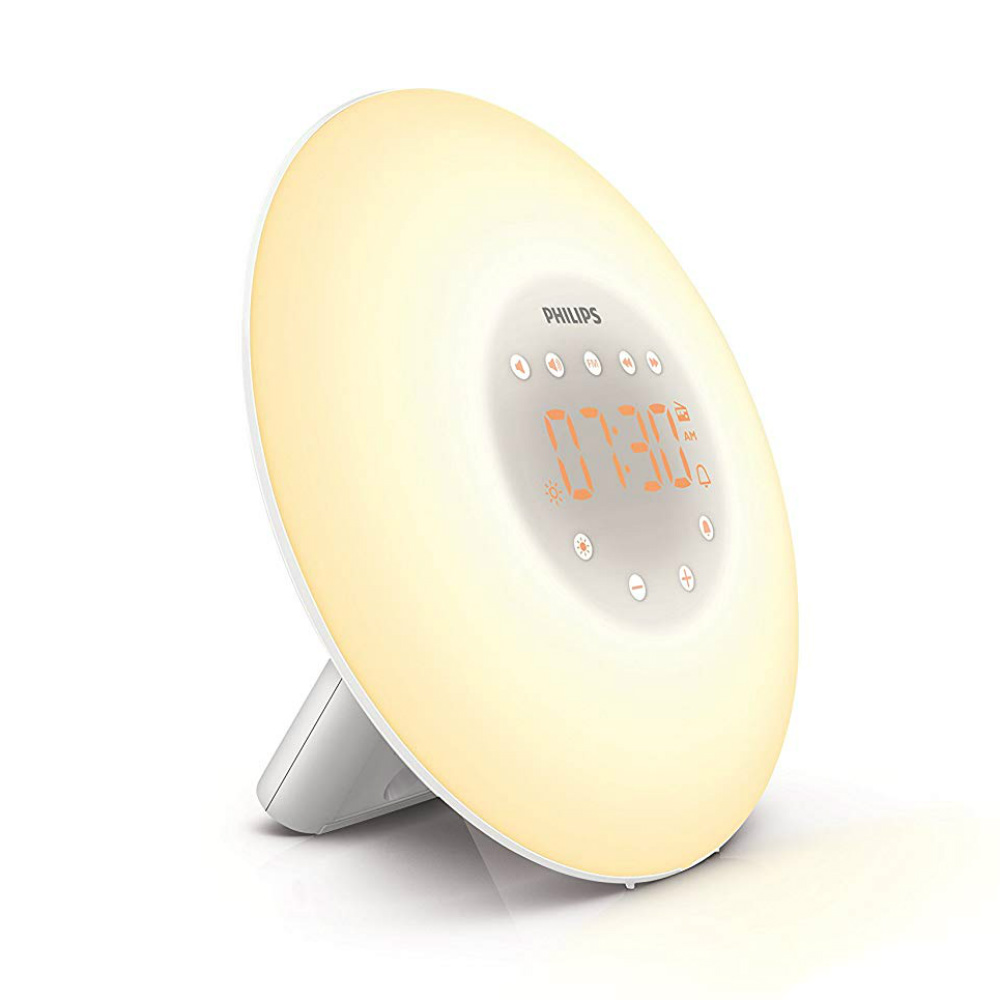 Wake up in a more natural way and feel more refreshed! This wake-up light alarm clock by Philips helps you to wake up more smoothly and in a relaxed way. The gadget is a scientifically proven light therapy lamp and sunrise alarm clock. This improves your sleep, energy, and well-being.
The wake-up light uses a unique combination of light and sound. The brightness of the lamp increases gradually over a 30 minute time period before your wake-up time. This method of gradual increase in light intensity stimulates your body to wake up more naturally and comfortably. When the light comes into its full brightness, a gentle beep sound comes and completes your wakeup experience. This is a more effective way of waking up and leaves you more energized. It also provides a better mood upon awakening.
Also, the light has 10 different light intensities. Using this, you can personalize the settings to your specific needs. This option is very useful since sensitivity to light differs for each person. The light has a maximum intensity of 200 lux.
Besides the settings for light, the gadget comes with two natural sounds and FM radio. You can choose any of these for waking you up. The volume increases gradually to your selected maximum volume in one and a half minute. There are two built-in natural bird sounds. Also, you can choose FM radio to wake you up with your favorite radio show.
This smart wake-up light alarm clock has classic snooze feature too. Hence you can stop the alarm just by tapping at the top of the light. The alarm starts again after nine minutes. The light has an attractive design with anti-slip rubber feet. This ensures that the lamp stays in place.

September 27, 2023 5:20 pm

Amazon.com
Last update was on: September 27, 2023 5:20 pm