Mini Desktop Laser Printer Engraver Machine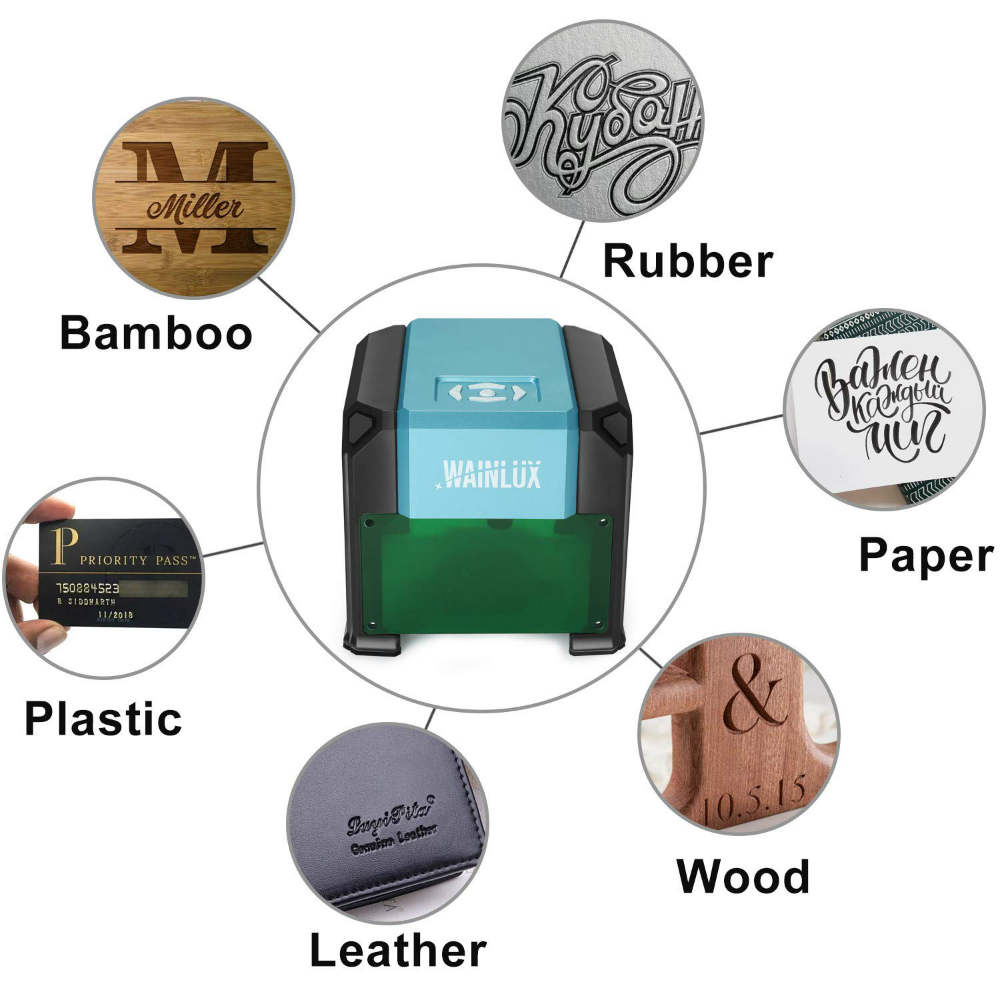 Do you want to print images or the logo of your business on wood or rubber? You can use this laser engraving machine to help you with it. This machine can print your logo on various media. This includes wood, rubber, plastic, leather, and many others. The compact size of this machine enables you to put it on your desk.
The engraving range that this laser engraving machine has is 8 x 8 cm. You do not have to put any base design to start printing. There is also no limit on the size of material that you want to use. This makes this machine very convenient to use.
With 3000mw, this laser engraving machine offers greater power and faster engraving speed. This is a true help for professional craftsmen. So, if you are one of them, make sure you own one of these machines at home. It will help you complete any engraving project you are in.
This laser engraving machine supports three engraving modes. They are a Black and White model, Discrete model, and Grayscale model. Also, you can choose either free or manual position function when engraving.
This machine is compatible with Windows 7/8/10/Vista/XP and Mac OS-10.10/11/12/13/14. It does not support Linux or Unix. For the image format, it supports JPG/GIF/BMP/DIB/ICO/CUR/PNG. So, you do not need to worry about operating this machine.
Every set of this product contains 1 laser engraving machine, 1 eye-protective plate, 1 USB disk, 1 power supply, 1 data cable, 1 black pen, 5 wooden boards, and 1 manual book. This is the perfect gift for you who likes to play with creativity. So, gift it to your boyfriend, husband or colleagues who loves creating kinds of stuff with own creativity.

September 28, 2023 1:57 am

Amazon.com
Last update was on: September 28, 2023 1:57 am