This Wine Bottle Umbrella Fits Your Handbag and Style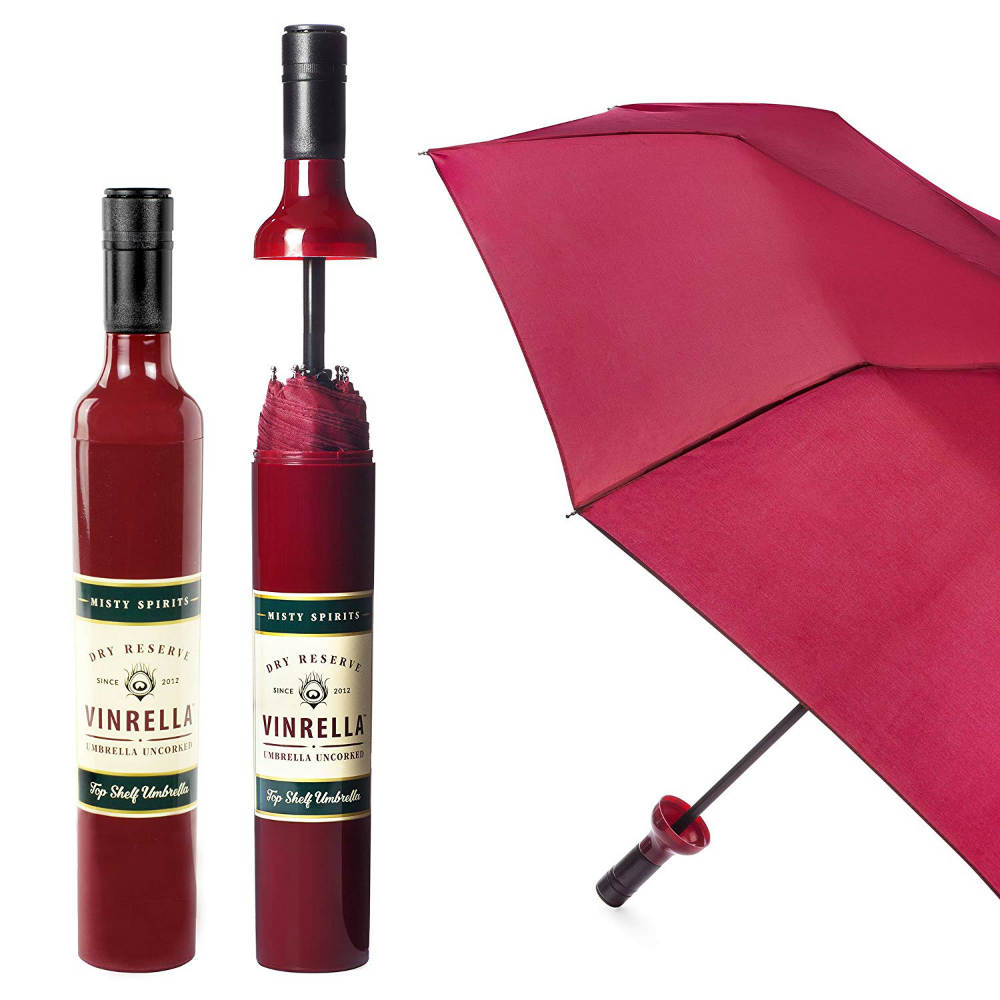 This wine bottle umbrella by Vinrella is a perfect choice for you who love to be in style. This umbrella can be a great addition to the collection of a wine-lover. So, if you have that one friend who love to drink wine, this umbrella is all that she needs. You put it among your collected wine bottles and use it while raining.
This wine bottle umbrella is a functional product that can protect you from both heat and rain. Its frame is made of black powder and coated steel. So, you can expect it to be super sturdy and durable. This allows you to use it for a longer time.
The canopy of this wine bottle umbrella itself consists of five-fold and twenty-four ribs in total. So, you can fold this product until it fits its bottle cover. The material for this canopy is 100% polyester. Thus, it can protect you from heat and rain at ease.
The bottle has a dimension of 12 inches height and 2 inches in diameter. So, you can put this wine bottle umbrella inside your bag without any worries at all. This is because this product is designed to be no-drip. So, you can be sure that it does not splash some water to the other stuff inside the purse or backpack.
The unique design that this product has will always put you in the mood. It will soothe you every time you have a tough time in the rain or sun. There is always a bottle of wine for you to enjoy. So, make sure that you have one of these umbrellas. You can use it yourself or gift it to your loved ones.

September 27, 2023 1:54 pm

Amazon.com
Last update was on: September 27, 2023 1:54 pm