An Unusual Superhero Floating Bookshelf To Display Your Exquisite Book Collection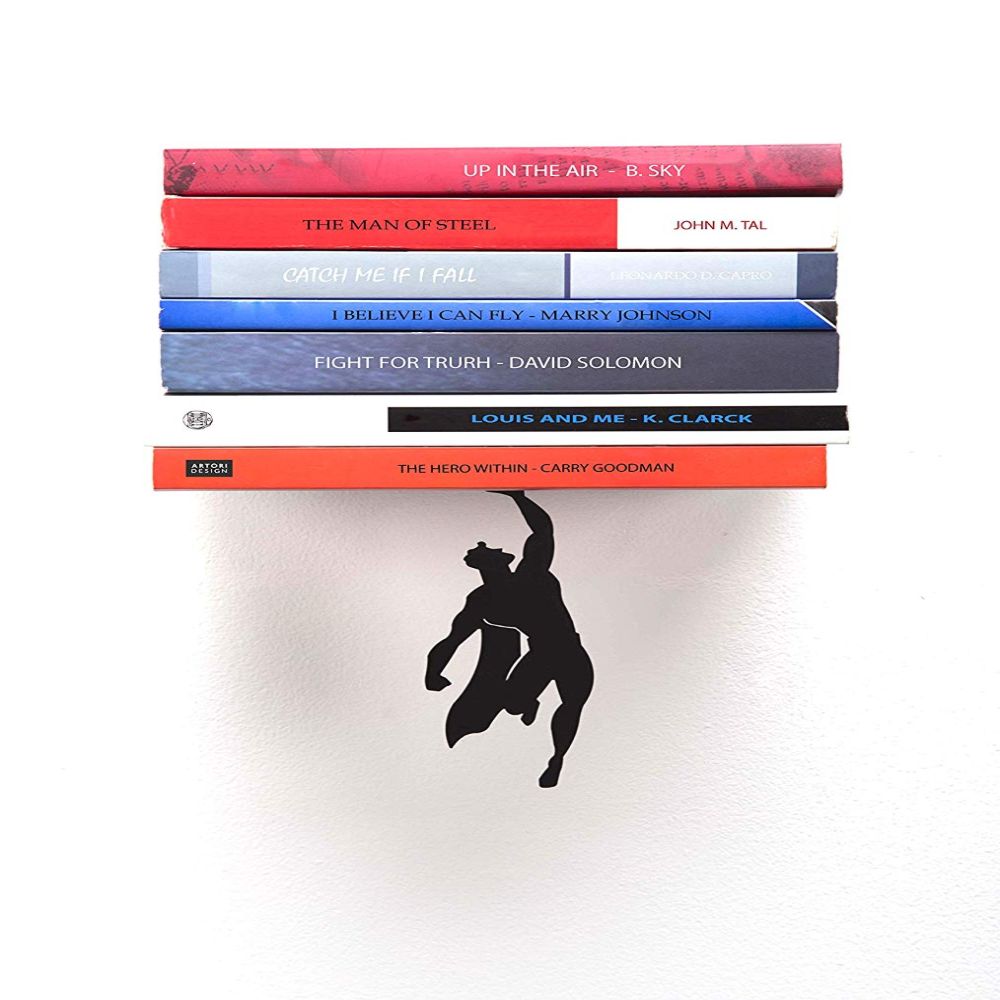 Every bookshelf in the house falls short for a book worm.  Bookshelves overflow with books all the time. This unusual superhero bookshelf is the perfect piece to organize your book collection. Also, the outstandingly different look of the shelf adds to your home decor.
The design of this unusual superhero bookshelf creates an illusion of a floating shelf. It seems like a superhero is holding your books in the middle of the air. Isn't that a view to be attracted too?  Just imagine, guests, coming to your home and asking how is that even possible?
This unusual metal shelf is completely black in color. It is just an L-shaped shelf and a superhero magnet. The base of the shelf is hidden with the book's last page and the magnet is attached. This creates the illusion of falling books. It appears like the superhero is holding your books in the air. The magnet is powerful and does not fall off.
This superhero bookshelf is sturdy enough. Also, you can keep up to 3.5kgs of books in it. You can buy this and replace your old school boring bookshelves. Also, this is very easy to use. You can just put the screws and fix it to the wall.
This superhero bookshelf makes the perfect gift for all geeks. You can gift it to your husband, son, daughter, wife, mother father or anyone in your family. Also, you can make it a return gift for your friends at some party. This piece is completely a unique kind. It will also make a good gift for all Superman fans. Gift it to people and make them thank you for such an awesome gift.

September 28, 2023 1:19 am

Amazon.com
Last update was on: September 28, 2023 1:19 am