The New Dimension of Smart Charging, the Dual Wireless Charger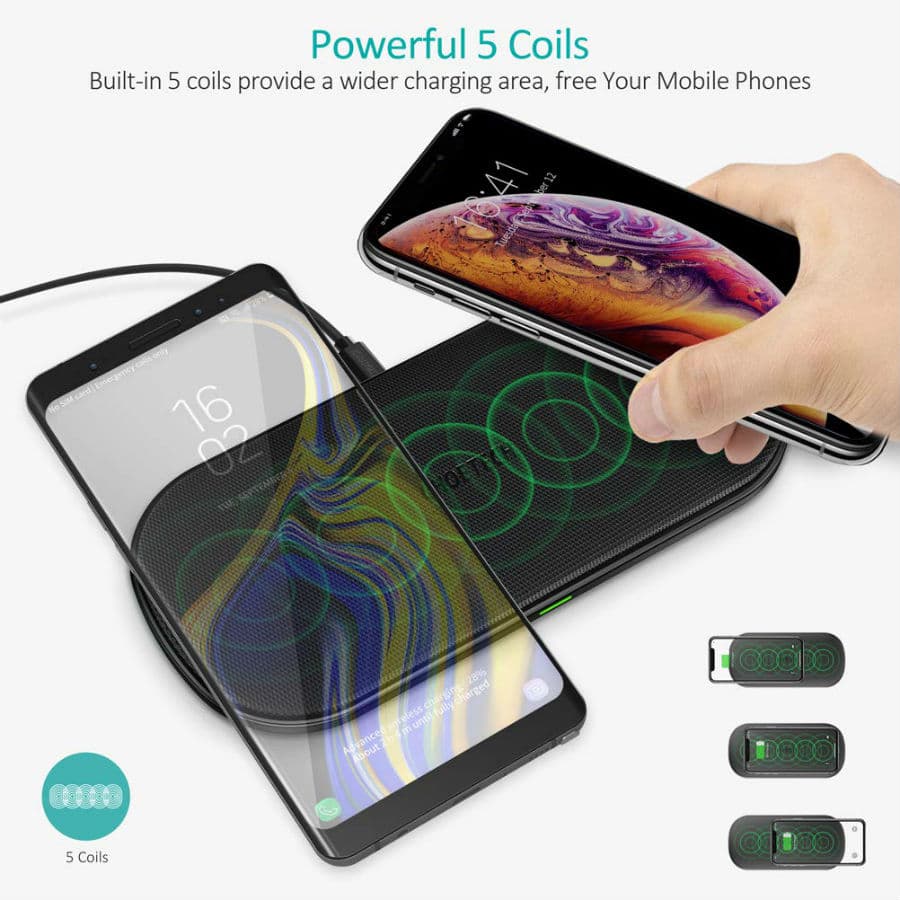 Frustrated due to long hours of charging? Is your standard charger getting on your nerves cause it eats up a lot of your precious time? Then worry not, it's the century of smart gadgets and we've got a powerful smart charger for you. This Dual Wireless charger will bring you the best out of it to save your time on charging gadgets.
The Choetech Dual Wireless charger is the new definition of convenience and capability. This cool smart charger is a 5 coil double Qi-enabled fast charger and is compatible with most of the modern smartphones. It features a dynamic anti-slip leather surface that provides a sleek and modern look. It also keeps your Phone intact and prevents your it from sliding off.
Also to dissipate the excess heat that brews up, the Choetech techies have included heat transfer holes at the bottom of the panel. This keeps your devices working within its specific temperature.
Its compatibility encompasses a wide range of devices including the iPhone X series, the Samsung Galaxy S9 and so on. The new 5 coil wireless charging has broken the technical barriers of the industry and has made charging simple and secure. These coils enable a wider charging area that boosts its charging efficiency.
The availability of two Qi compatible charging mats helps you fill up two smartphones at once at a rate of 18W output. It doesn't matter if you keep your S9 or iPhone X, the Choetech does its job within no time. You never need to fumble with your smartphone to get a better charging spot anymore.
Moreover, thanks to the wider charging panel you can get a 360-degree orientation with prior spacing for both the devices. With the 18W QC 3.0 adapter, you can get the same charging rates for both of your smartphones.
Apart from smartphones, it works well with quick charge enabled devices like the iPads, Air Pods and SmartWatches too.

September 27, 2023 2:20 pm

Amazon.com
Last update was on: September 27, 2023 2:20 pm