Retro-Duo Twin Video Game System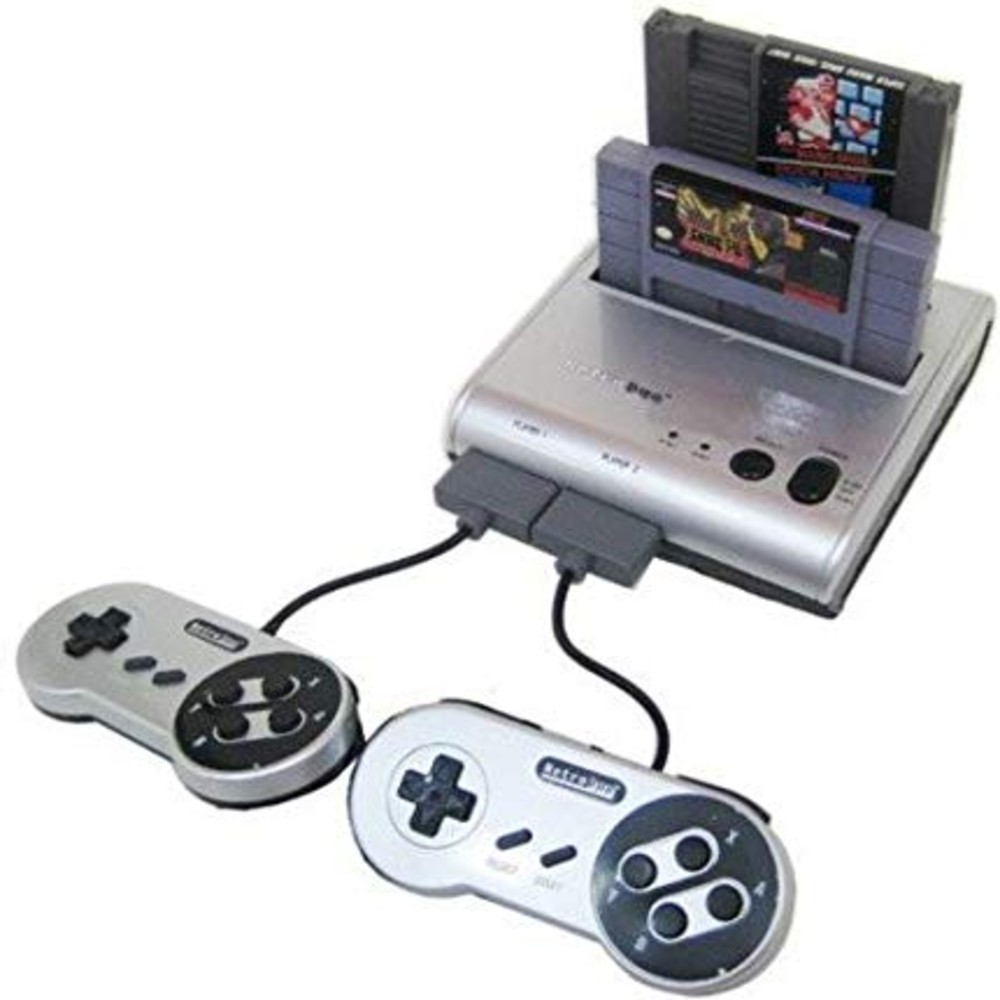 Video Games are always interesting for people of all ages. Here is a really interesting Retro-Bit Retro-Duo Twin Video Game System. Get your NES and SNES games out of the garbage and dust them off! The breakthrough RetroDuo 2 in 1 System allows you to play most of your old favorites in one system.
This Retro-Duo Twin Video Game System helps to play old games that are never available today. This takes as to good old memories of playing our favorite games with our friends, sisters or brothers. The sleek and slim design of this video game system saves you space. The specially placed vents ensure that your trip down memory lane is one way, with no stops or delays due to an overheated system.
The Retro-Duo Twin Video Game works with most NES and SNES games including imports from Japan, and will accept all 16-bit controllers, and is specially designed to hold your cartridges firmly in place. It includes 2 controllers, an adapter, and AV cables, leaving you only a flip of the switch away from total nostalgia.
This product is 13 x 11.2 x 3 inches and 2.26 pounds only. It has an RCA output. The colors are brighter on an LED tv make the visualization wonderful compared to others. Its cable color includes Yellow, red and white. Unlike any, other models this model lets you play all your old cartridges, whether they be the 8bit or 16bit games and easily plugs into any new Smart TV. You don't need to buy any adapters. You would be able to play your favorite SuperMarioWorld, Super Star Wars, Super Empire Strikes Back, Super Return Of The Jedi and many more interesting games again. So grab it soon.

November 6, 2023 2:54 am

Amazon.com
Last update was on: November 6, 2023 2:54 am