Eyebrow Razor for Facial Hair to Get a Clean Look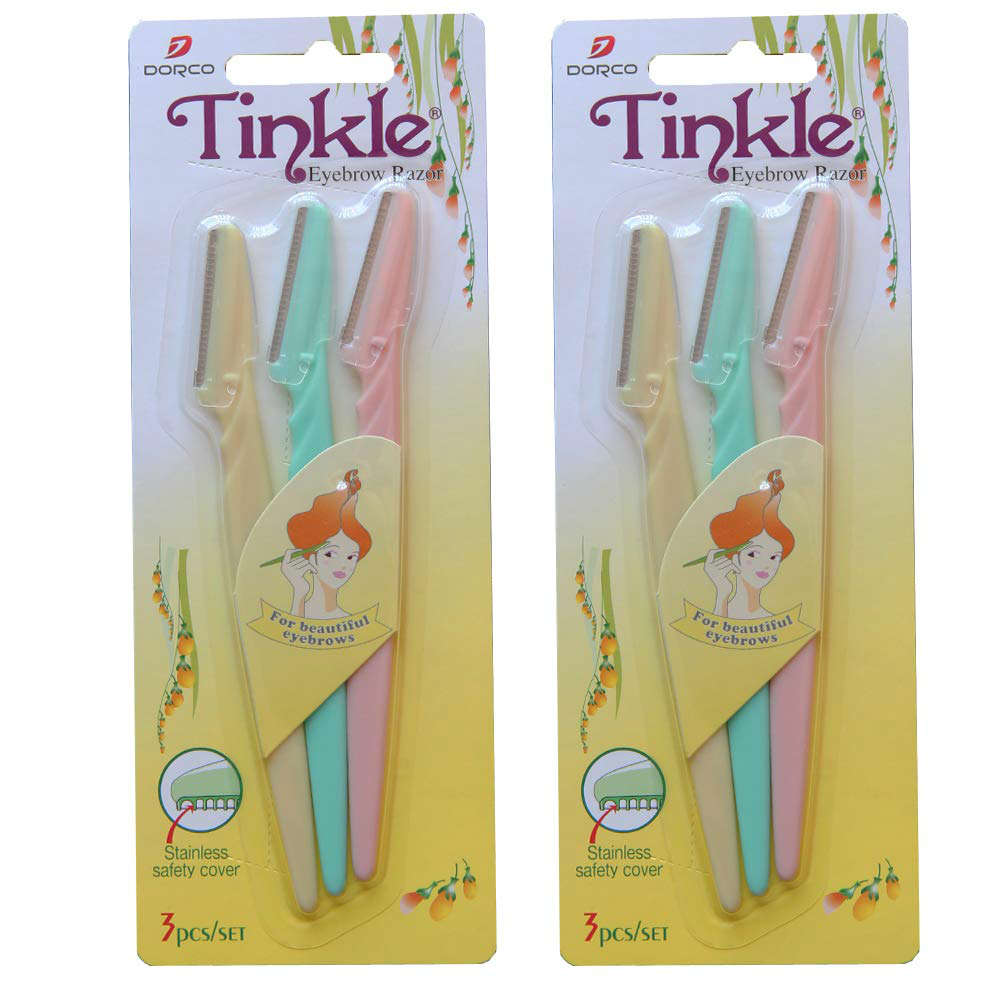 Facial hair needs grooming on a regular basis and sometimes going to the parlor for daily grooming becomes monotonous. Hence, the Tinkle Eyebrow Razor for facial hair is the one-stop solution for daily facial hair grooming. In a pack of 3, you get the most effective and safe product for your skin. Growth of facial hair is generally more which makes their regular grooming necessary. This razor removes the fine hair of the eyebrow, neck, face and unnecessary hair elsewhere.
The stainless safety cover ensures your delicate skin protection while leaving you feeling soft and smooth after every use. This eyebrow razor for facial hair can be used as per a person's need and must be handled with care. Gliding on to your skin smoothly, it will even remove your dead cells. In the pack of three eyebrow razors, each razor comes with a protective plastic cap to prevent any sort of germs from sticking on the blade. So, forget about any infections or germs getting into your skin.
Women who find getting waxing and threading done regularly difficult or even shy away from using razors in the fear of growing out hard hair can use this eyebrow razor.  It shows up a clean shave and a smooth look every single day. Using a men's razor isn't the way to go. Made especially for men's skin, those harmful razors can create bumps and rashes on your skin. Keeping in mind women's delicate skin, this eyebrow razor is the only thing you need to have in your bag. Use it without any hassle, and get the smoothest of skin. The best way to use the razor is to gently glide it on your skin rather than applying pressure on to prevent any cuts. With just a slight glide, you will get rid of those facial hairs leaving your face clean and fresh.
Made in Vietnam, this razor provides uncompromised quality and safety of this eyebrow razor for facial hair.

September 27, 2023 6:35 pm

Amazon.com
Last update was on: September 27, 2023 6:35 pm