Kids Smart Watch with Rotatable Camera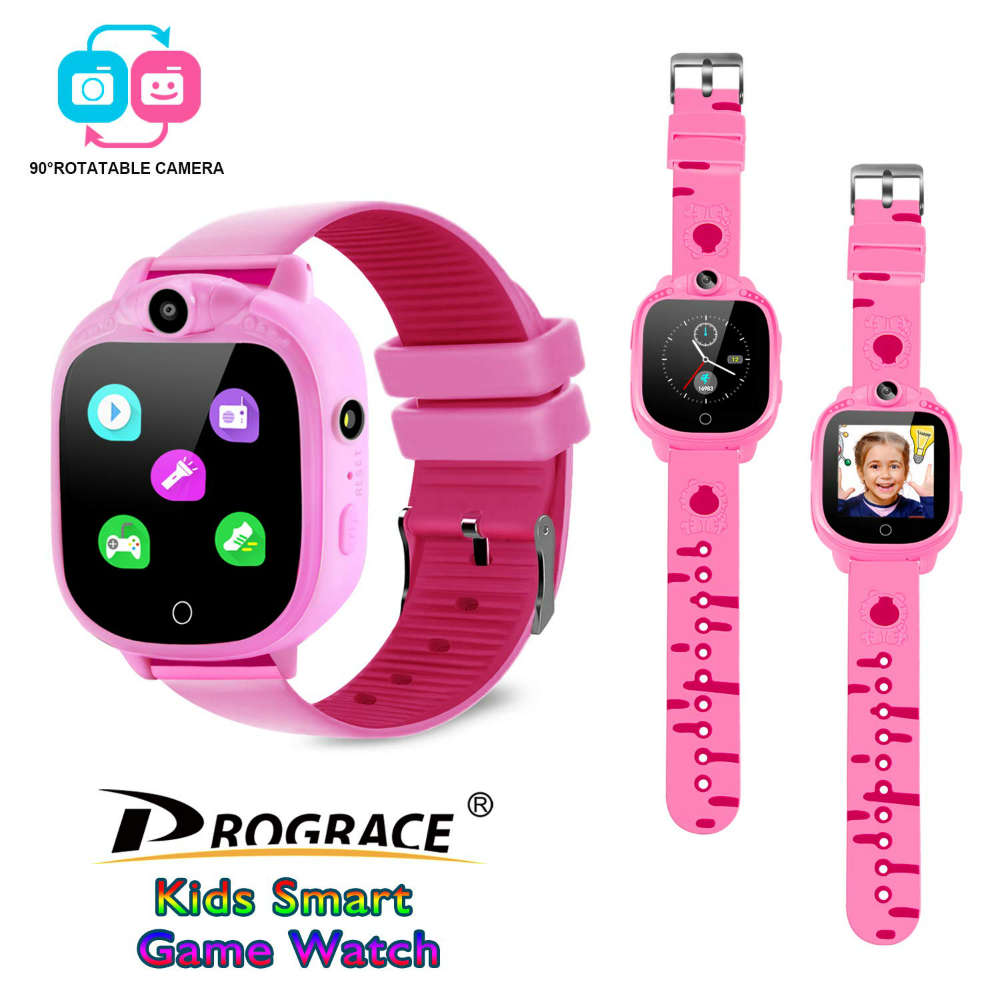 With the ever-changing technology, the only things we expect to lag behind are the watches for kids. But here is the PROGRACE Kids Smart Watch which has unbeatable features. The watch is specially made for kids between the age of 4-12 years. The watch has varying features like steps count, digital time display, and taking pictures.
Coming to the specifications of this Watch, it has a 0.3MP camera. The camera is rotatable to ninety degrees to capture perfect images and selfies. The watch also has RAM-ROM storage of 32+32M, standby time of 1 day with a battery of 3.7V/600MAH. The band material of the watch is of silica gel. The watch also has a Bluetooth version of 3.0. The resolution of the watch is of 240*240 pixels with a display of 1.54 inches.
If this is not enough this Kids Smart Watch even has the feature of an audio player and FM radio. Kids can connect their headset with the watch using Bluetooth. The flashlight is also an amazing feature which comes handy for kids. Kids can also play four different games that come inbuilt for their relaxation.
Kids can even track their fitness with this Kids Smart Watch as it comes with a health pedometer to help them count their steps. They can always know the number of calories they have burnt. With a busy schedule, this feature of health pedometer makes sure that kids keep a track of their physical activity throughout the day.
The PROGRACE Kids Smart Watch doesn't require charging of any sort. Also, the replaceable batteries allow changing batteries according to their usage and life. The smartwatch even has a feature of inserting a memory card. The memory card can be inserted by removing the back cover and inserting it in the right position.
This is a perfect gift for your kids, who will surely love it.

September 28, 2023 1:08 am

Amazon.com
Last update was on: September 28, 2023 1:08 am