This Outlet Shelf Power Perch Makes Charging Easier And Saves Space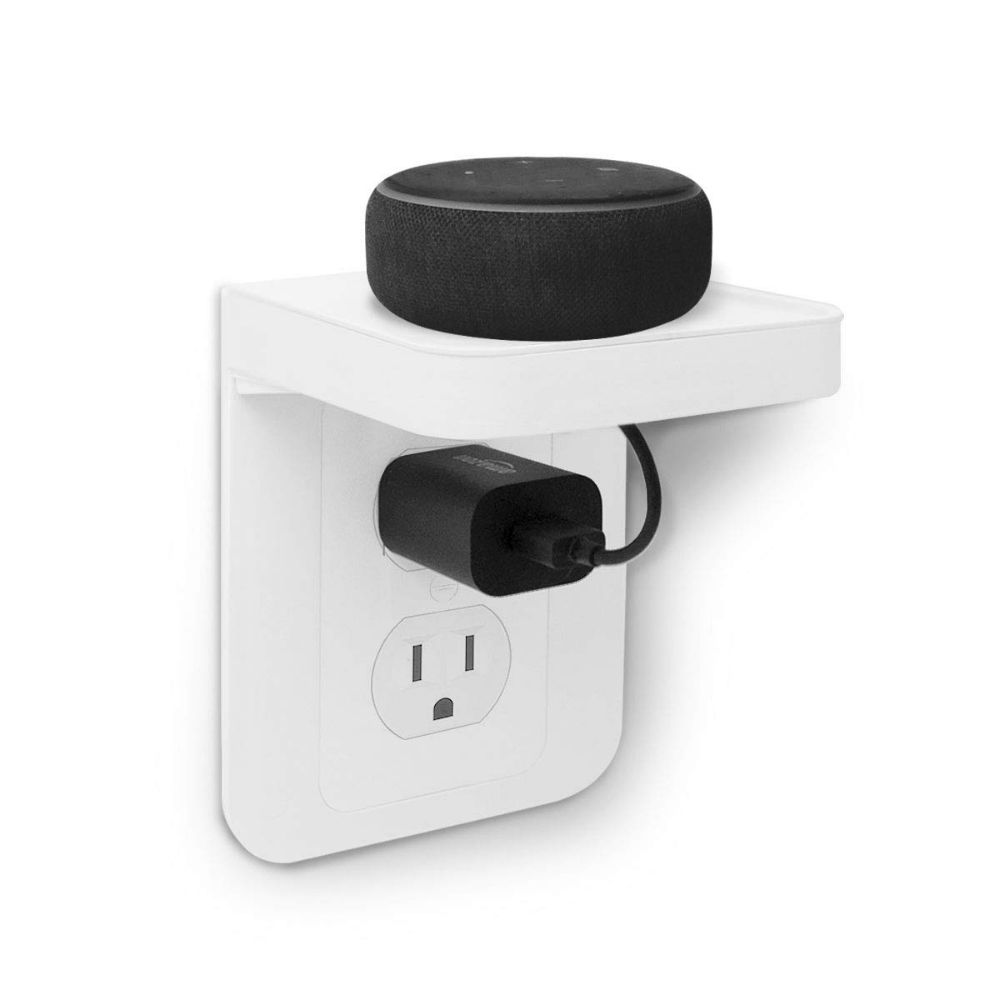 We often look for hacks on how to hold our gadgets or devices while charging them. Usually, switch outlets are in such a place where we can charge our devices and place them safely too. But many times, outlets are in such places where there is nothing to place our gadgets on. Also, sometimes the wires are too small to take it to the table. This innovative outlet shelf power perch makes it easier.
Adding this shelf to your outlets will save space and keep your home organized. This outlet shelf can hold electronic items up to 5 lbs. It is perfect to use for counter and floor in kitchen, bedroom, bathroom, and garage.
This shelf has really built-in management. There is a hollow cable box designed in the shelf which perfectly hides the messy charging cable. With this outlet shelf power perch, you can get rid of the long ugly cord as it frees space. This shelf is very easy to install as it is just like replacing a new outlet cover. There is no mess or fuss in installing this shelf as you just have to remove old cover and replace it.
The best thing about this outlet shelf power perch is it's multifunctional. This shelf can mount upside down and hold a wide range of electronics. It can hold cellphones, diffusers, toothbrush, razors, smart home speakers, etc.
You do not need to have a standard outlet for this model of outlet shelf. This product weighs 10.4 ounces while its dimensions are 6.4 x 5.9 x 1.5 inches. So, get it now to make your charging hacks a hell lot easier. Also, this makes a perfect gift for everyone who struggles with charging their devices.

December 6, 2023 9:24 pm

Amazon.com
Last update was on: December 6, 2023 9:24 pm