USB Rechargeable Windproof Tesla Coil Lighter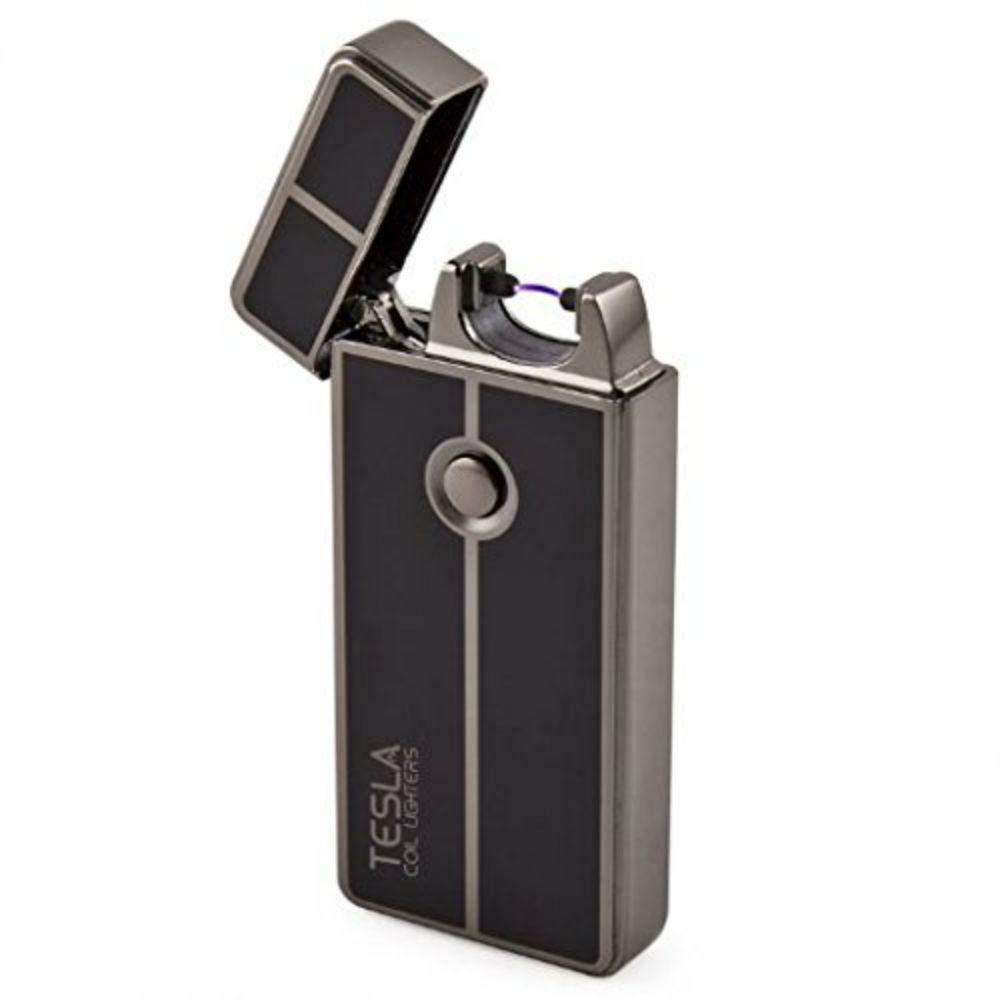 When you go for a trip or winter season, you need a lighter that can work. The Tesla Coil lighter is a no flame lighter and rechargeable. This lighter can be recharged with a USB. You can use this lighter from 100 to 300 times in a full charge.
The lighter does not use any butane and produces no flame. This ideal for using this lighter in wind condition and outdoor on your next trip. The product works by pressing a button which results in an electric arc. All you need is a USB to recharge the lighter. This no flame coil lighter is not only economical but is also environmental friendly. The light it produces is windproof because it is no flame lighter.
Good news is, you do not even need a fluid refill for this lifetime lighter. Unlike plastic lighters, you do not have to throw away this piece. Another interesting character of this lighter is its safety. The rechargeable coil lighter does not light up when the lid is closed.
When you buy this lighter, we make sure you have a simple, reliable and safe product with a slim and sleek design. You just have to keep this product away from inflammable items.
The elegant design of this rechargeable coil lighter makes it a suitable gift for your friends. Also, if you want to keep a safe lighter for yourself, then do not waste time and buy it.

September 22, 2023 1:42 pm

Amazon.com
Last update was on: September 22, 2023 1:42 pm