Water Drawing Mat for Your Toddlers to Draw on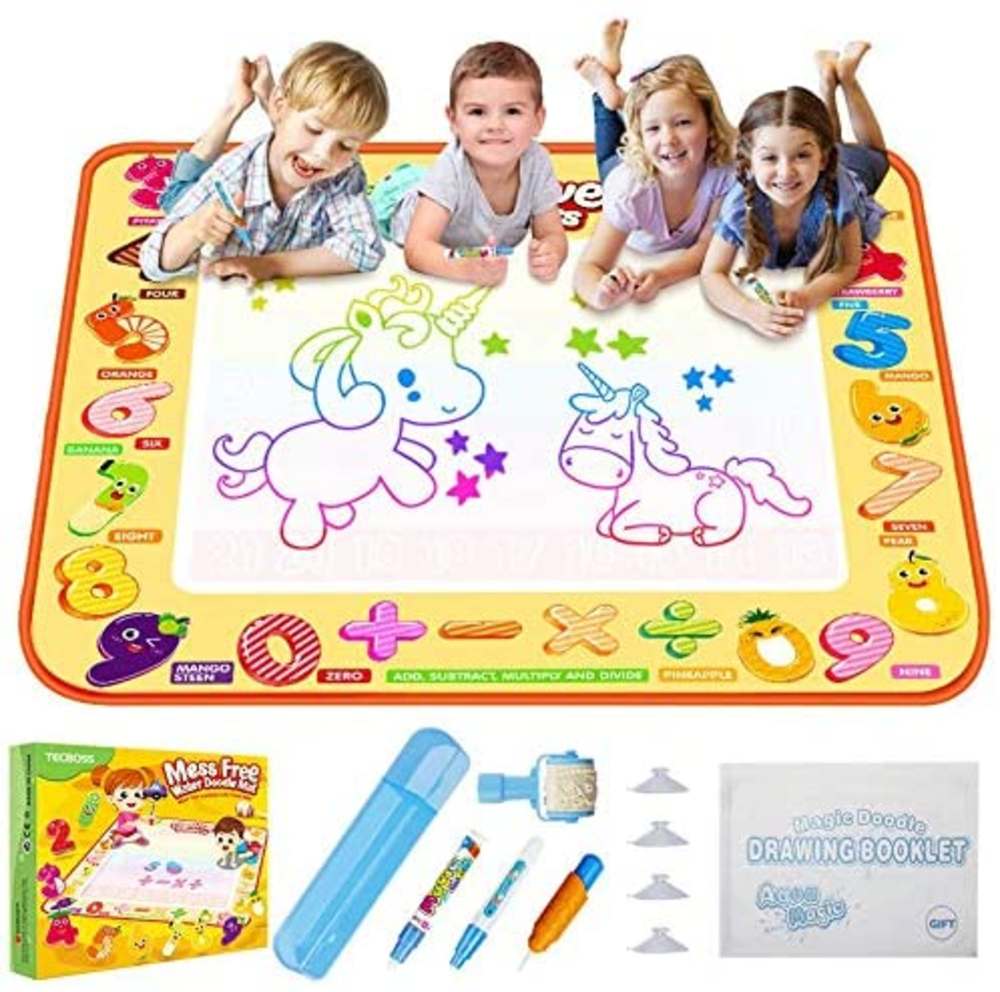 Want your child to unleash their creativity but are tires of having the walls painted by them? This water drawing mat by TECBOSS is the perfect thing to get your toddler.
Not requiring any paint, your child would not dip their hands and clothes in paints now. Just fill the pen with clean water and you're ready to draw on the magic mat. Preventing any mess by your kids, the drawing fades away in 5-10 minutes. This water drawing mat can develop your kid's painting and creative skills. Besides, it will also exercise hand-eye coordination and color perception.
Along with having a lot of fun drawing on this magical water painting pad, your child will also get to learn a lot. The best thing is that there will be no more clothes stained with paint or floor spilled with the same.
This mat provides enough large areas for 2-3 toddlers to draw on. Your kids can use it on the desk, floor, grass, or on the wall with their friends. Allowing for easy storage, the mat is foldable and hence would not take up too much space. You don't need to make a separate space for this mat as it can fit anywhere when folded.
With a cute canvas background, this mat has a design with 7 color drawing areas. Since you want to get this mat for your kids, your biggest concern would be safety. Talking of safety, you will be very relieved to know that this mat is safe and eco-friendly. It uses no ink, no paint, is non-toxic, and doesn't cause any pollution.
With the back of the mat made of water-resistant nylon, it is safe and clean for kids. So, now your kids can totally let out their creativity and imagination, that too without any harm or mess. Get this water drawing mat for your kids to gift them on their birthday or any other occasion.

September 27, 2023 6:06 pm

Amazon.com
Last update was on: September 27, 2023 6:06 pm