Stainless Steel Tumbler with Secret Compartment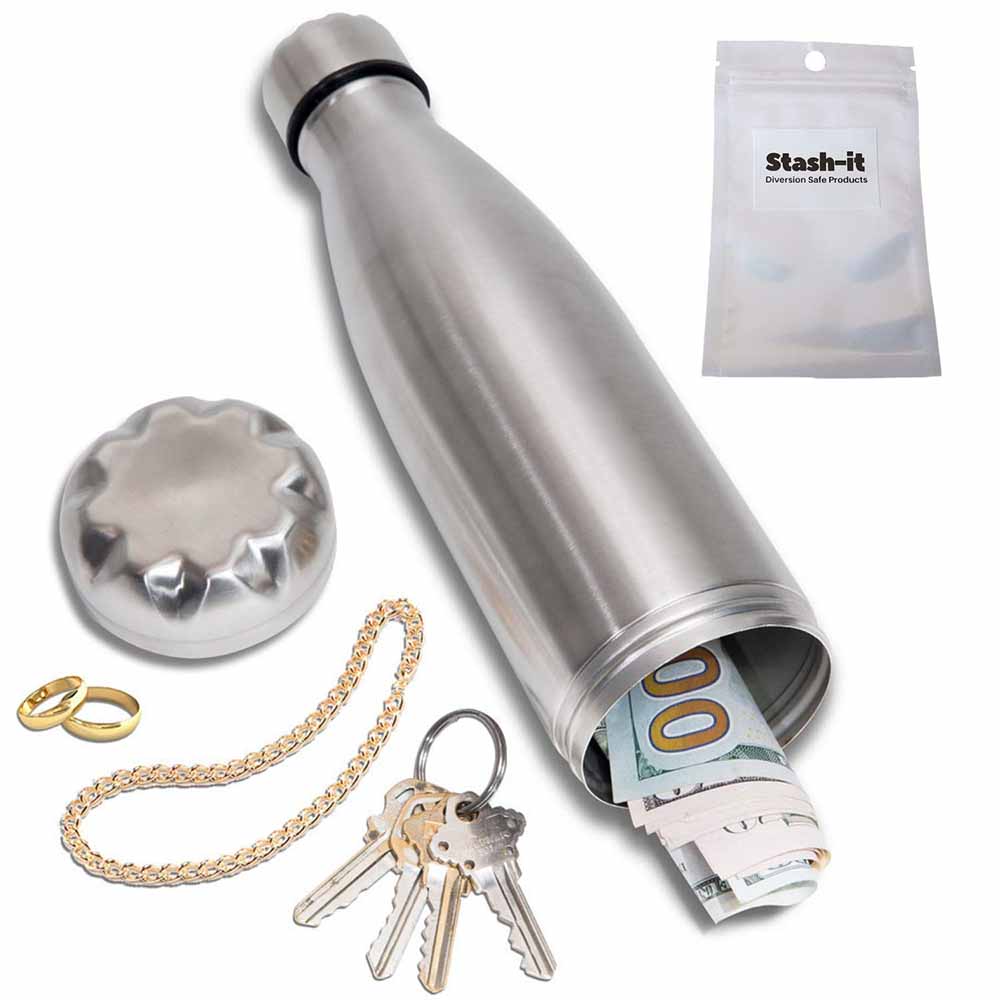 At the beach, at the gym, on the plane, the Stash-it Diversion Safe Stainless Steel Tumbler is a must-have for anyone that is wanting to keep their valuables safe. Unlike other can safes, the Stash-it can safe also works as a drinking bottle so it is truly unique. The Stash-it Diversion Tumbler Steel Can Safe acts as a real drinking bottle, with a secret compartment on the bottom.
It is 2 in 1 combo where you are getting a water bottle and diversion safe. With the stainless steel tumbler, it's easy to unscrew and store your valuables discreetly. Nobody will think to look inside the bottom of this stylish bottle. Great for hiding in your cupboard, or while you are out. Fits nicely into a normal cup holder, and is great for traveling, at the beach, or to take to the gym.
It is of dual-use that is you can actually use this bottle to drink out of. The lid creates an air-tight seal, so the bottle is leak proof. You can even fit ice cubes in the mouth of the bottle! No other Can Safe works as an actual drinking bottle. Unlike other stainless steel tumblers, it is smell proof and the stainless steel is durable.
This stainless steel tumbler easily stores money, rings, watches, necklaces, keys, and anything else of value. It also stores other items that you want to hide as well. The safe storage capacity is 2.5 inch X 2.5 inch and the fluid storage capacity is 16 oz.
This product package is 10.8 x 2.9 x 2.9 inches and only 10.4 ounces. It's not heavy as compared to other stainless steel tumblers. So, we can carry them comfortably. As we can store the valuables there is no need for carrying an additional bag or pouch for carrying the valuables.

September 27, 2023 8:21 pm

Amazon.com
Last update was on: September 27, 2023 8:21 pm