Inverted Double Layer Umbrella with C-Shaped Handle for Car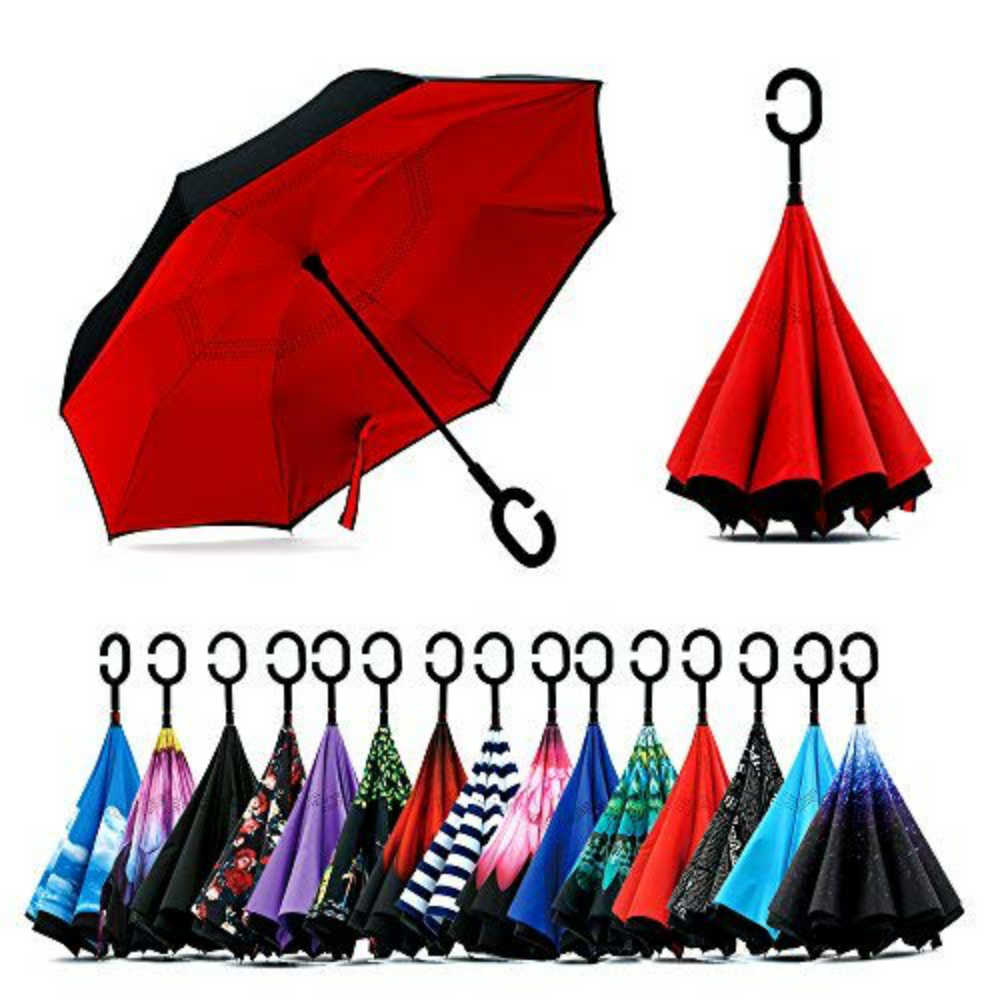 Take a look at this double layer inverted umbrella by Siepasa. This umbrella has a reverse-opening and folding design. You can fold the top wet layer into under the dry one. You can do this when you step into your car or store.
This will keep water from dripping and keep the floors and cars dry. It has a comfortable frosted C shaped hand grip too. You can cross the C shaped handle over your arm. It will make your hands free for holding a baby, mobile, or bag in the rain. Usually, an umbrella occupies all the space in our hand. There is no space left to hold anything else besides the umbrella. But, with our product, you can easily do so.
This has a smooth top with eight steel ribs of frame. You can transform it into eight legs. Do this while contracting the umbrella. This will make the umbrella stand on its own when closed. Also, it will be convenient for you to place anywhere.
Its control is very simple too. This has a non-automatic/manual control. So, you just need to click the embedded button. Also, you can open and close the umbrella in a confined space. Whether you are entering a building or exiting a car, you can open and close the umbrella with just a simple click. Don't be afraid of the danger to poke in people's eyes.
This double layer inverted umbrella's design has eliminated the danger. This product's dimensions are 31 x 2 x 2 inches. It weighs 13.6 ounces. This double layer inverted umbrella will make for a perfect gift. You can give it to someone you care for and make their life a lot easier.

September 27, 2023 3:35 pm

Amazon.com
Last update was on: September 27, 2023 3:35 pm