This Cute Llama Silicone Tea Infuser add Fun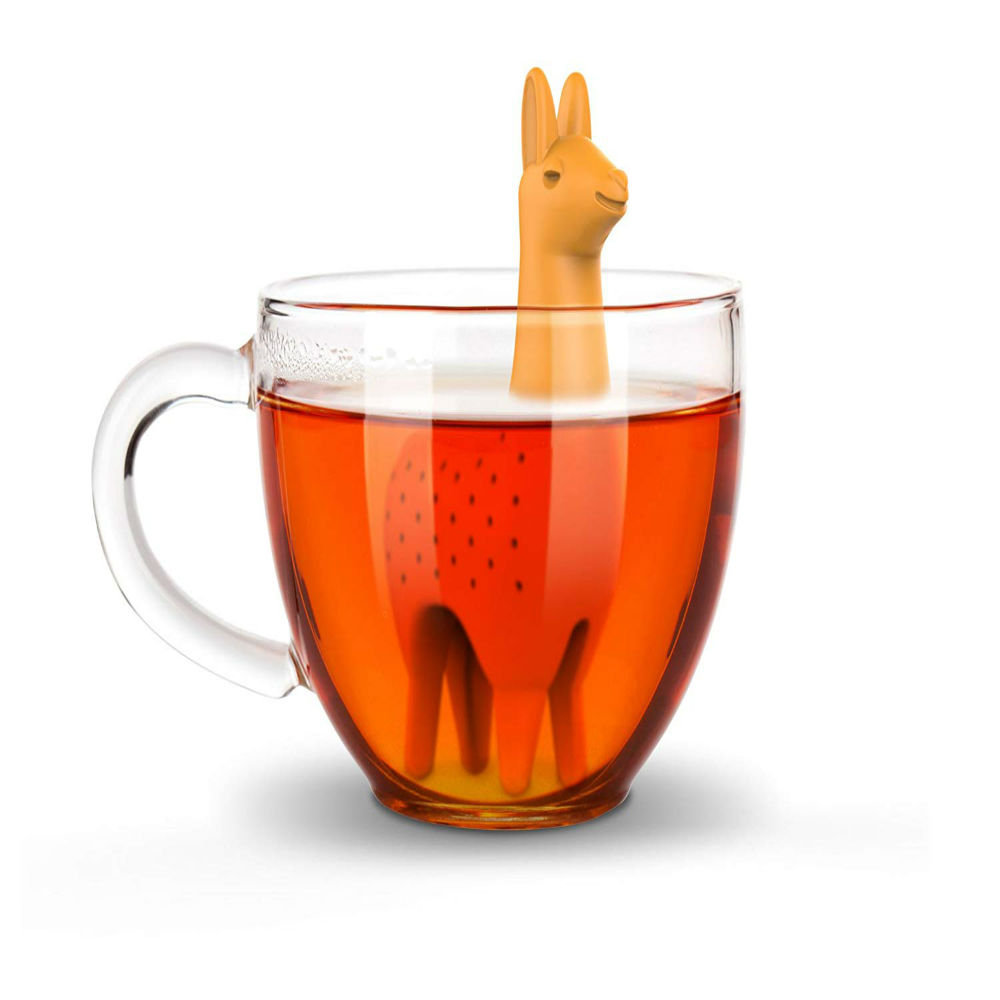 You are probably familiar with tea bags. Everyone has used them to dip it in their water or milk. There is something more fun that we want to introduce you to. Take a look at this Llama silicone tea Infuser by Fred & Friends.
Not only fun, but this infuser is functional as well. You can now add a little fun to your tea time. Moreover, you can save the waste too. This tea infuser will make you smile as you sip your tea. This comes in a very colorful box perfect for gifting. It has easy usage.
You just have to fill your favorite loose tea in this infuser. Then, place it in your cup and enjoy your tea. This Llama silicone tea infuser is a must-have in your kitchen. We provide premium quality and authentic product. Purchasing from us, you will get BPA free and food-safe silicone. Our material is soft, non-toxic, and tasteless. This won't affect the flavor of your tea. This product's dimensions are 2.5 x 1 x 3.4 inches. It weighs 1.6 ounces only.
Similarly, you don't need to spend an hour on this product's cleaning. Its cleaning is very hassle-free. After usage, you can discard the loose tea leaves. Just rinse the infuser with hot water. Our silicone tea infusers are even microwave and dishwasher safe and reusable. The traditional routine is of dunk brew toss of normal tea bags contributes to tons of waste to landfills.
Also, it is not sustainable for the planet. Our silicone tea infusers are the alternative. It allows you to drink the same amount of tea without even wasting it. Get your hands on this amazing Llama silicone tea infuser right away. Also, this can be a perfect gift for any tea-lover on any occasion.

September 27, 2023 1:32 pm

Amazon.com
Last update was on: September 27, 2023 1:32 pm