Solar Phone Charger with Universal Charging Cable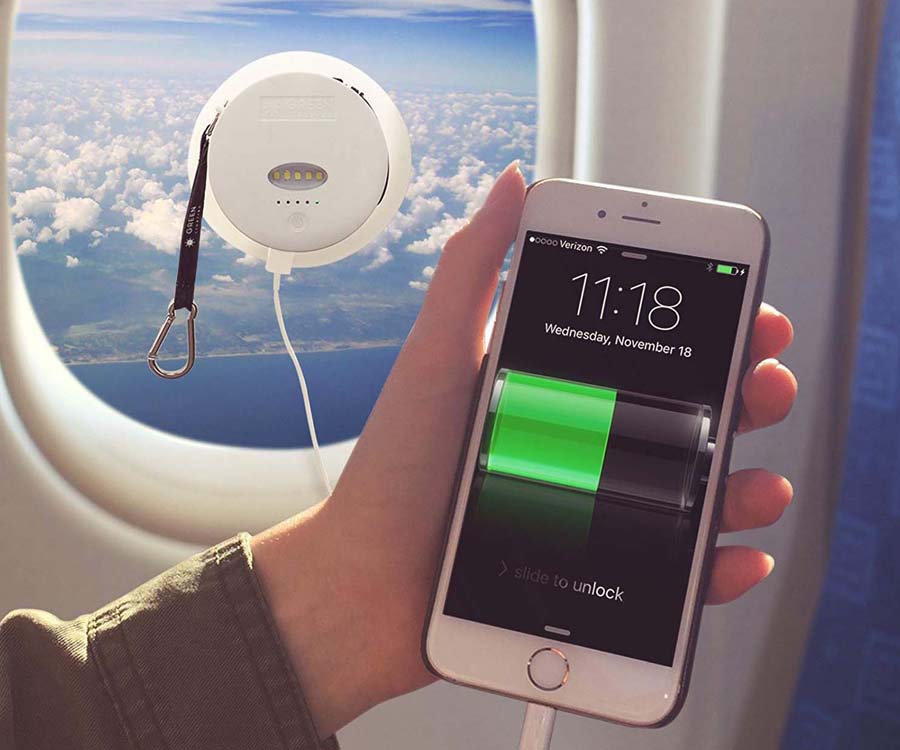 Out of power while on the go? Take this Solar Phone charger with universal charging cables for almost all your devices. The Greenlighting Solar Phone charger packs up a 6000mAh battery charges up using just sunlight. The charger is able to power up your phone per percentage in a minute. The charging device is very flexible because the suction plate down the charger will fit it on any plain surface.
The one-watt solar panel receives as much solar energy and transfers it to the 6000 mAh external battery back.  Also, there is a multipurpose USB cable on this solar charger. If you want to quick charge your Solar phone charger itself, plug it directly to a USB outlet. The LED indicator will provide you all status about charging and battery level. Besides, there is a super bright LED to light up any situation. Thus it is a torch too.
The solar phone charger mounts on any window which favors you charging the phone from anywhere on the go. The charger includes all needy accessories with it. A universal cable featuring, lightning cable, micro USB, USB-Type C, and a 30-pin cable. These connectors are all compatible with almost all devices.
On the back, there is the solar panel with the suction plate. When you are on the go, place the charger on a window, such that it is designed to face the sun. The phone charger is designed in such a way. Also, it is very handy to take care of because of the little dimensions. The gadget measures 4.5″ x 4.5″ x 2″. The solar-powered phone charger is one must needy thing for travelers.

September 27, 2023 8:33 pm

Amazon.com
Last update was on: September 27, 2023 8:33 pm