This Smart Notebook have Reusable Pages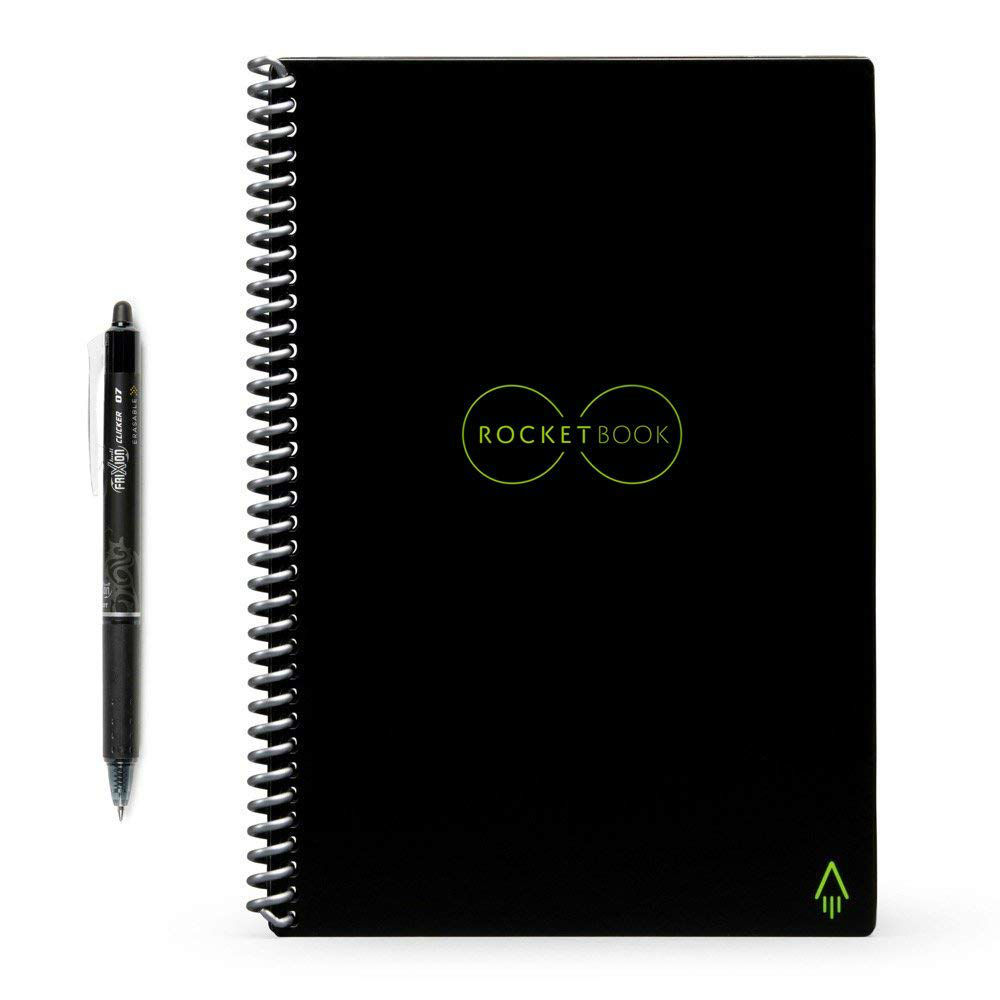 A smart notebook with reusable pages opens a new way for your writing. And this smart notebook named Rocketbook contains 36 reusable pages. You can wipe these pages at ease, once you have done. You don't have to waste papers anymore. So it is very
eco-friendly
.
This Rocketbook allows any pen, marker or highlighter from the Pilot Frixion. And you only need to wait for 15 seconds to dry the ink after writing. Rocketbook is an ever-last smart notebook that permits you to wipe the pages with a damp cloth. This smart notebook is available in a wide variety of colors and size. And also available in two modes – Executive and letter mode. It has a dot grid pattern on each page.
This Everlast Rocketbook initiates an application named Rocketbook app. And the application allows online Cloud Storage facility. The app supports cloud storages such as Google Drive, Dropbox, and iCloud. The Rocketbook app can scan your Rocketbook and it can share scanned images from your phone to the cloud. The special QR code in the smart notebook helps Rocketbook app to detect the page number of each scan. The Rocketbook app can fetch precise image as this smart notebook has dark borders.
The Rocketbook app is so simple and easy to use. The scanning of Rocketbook is perfect. It captures the accurate colors, exposes the page, crops it and adjusts the page. It only requires less than a second to complete a scan. Also, this app permits scanning of several pages in a single scan to form a single document. Rocketbook along with the Rocketbook app allows easy creation soft-copy of your writings. Hence, these smart notebook will be noteworthy in your day-to-day life.

September 28, 2023 7:38 am

Amazon.com
Last update was on: September 28, 2023 7:38 am