3D Tetris Puzzle for Exploring Creativity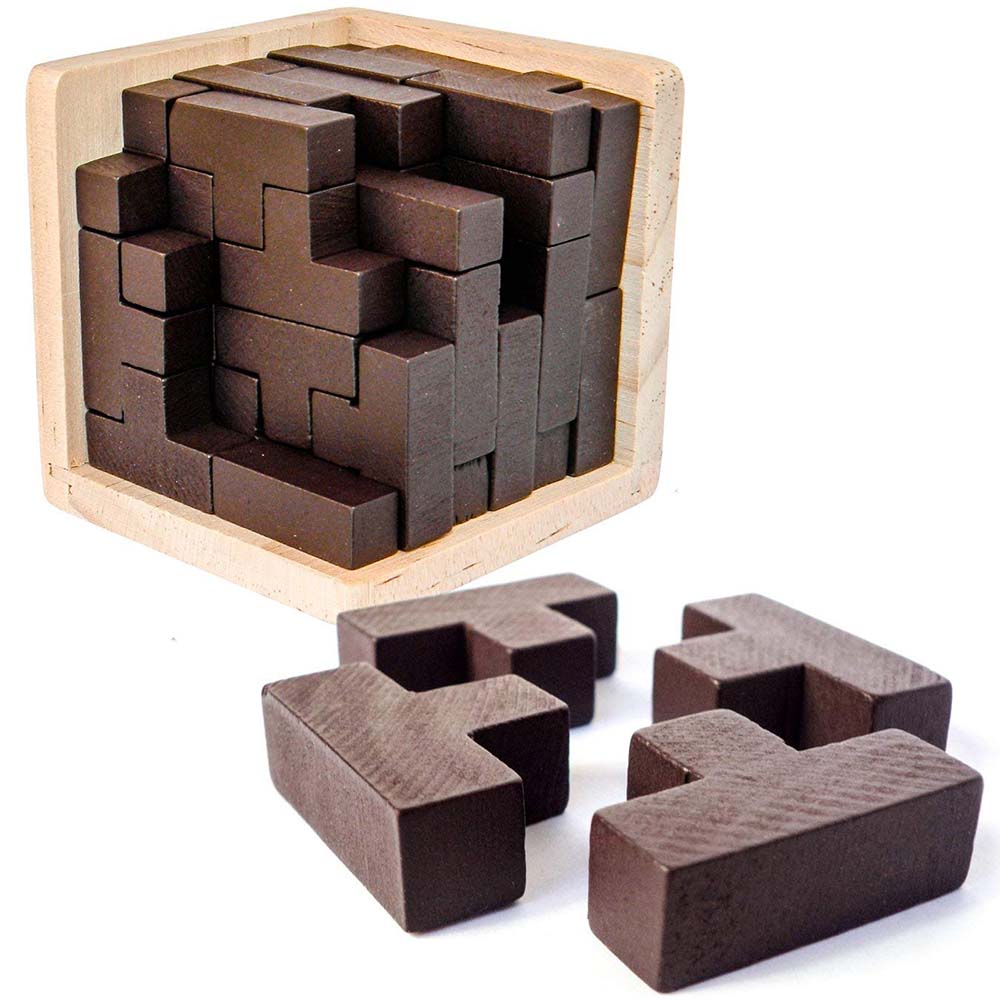 You should have played Tetris puzzles at least once. Let's take it to the next level with this 3D Tetris puzzle for enhancing your solving skills.
This 3D puzzle game is an exact real copy of the Tetris digital games. A cubic pack of wooden blocks in the shape of 'T's. What you have to do is just place them correctly and form the cube, once disintegrated. This 3d Tetris puzzle is from the house of Sharp Brain Zone.
Also, you can enhance your creative skills by arranging the T's distinctly. The 3D Tetris is an enhancement tool for your kid's education. The intellectual challenges put forward by this puzzle makes your kid practice problem-solving. Also, the 3D Tetris puzzle will take you out-of-the-box and finds the genius in you.
Moreover, you are getting a relaxation toy to relieve your stress, relax your mood, and enjoy brain stimulation. Besides, it is a challenging game with hours of fun. If you want to improve your spatial imagination and creative thinking, you must have one like this.
Talking about the build quality, the wooden T's, as well as the base, are perfectly cut. You will feel once you start arranging the puzzle. The cut-through finish painting on the wooden pieces is cool. The cube measures 6.9cm wide in all dimensions. It includes 54 wooden T's.
This 3D wooden brain-teasing puzzle is a perfect companion for problem solvers and game lovers. Hence, this will be a wonderful gift for them if you choose to give. Have a good shot with this amazing puzzle game.

September 27, 2023 6:35 pm

Amazon.com
Last update was on: September 27, 2023 6:35 pm