A Smart Dog Bell To Help Your Dogs Communicate Easily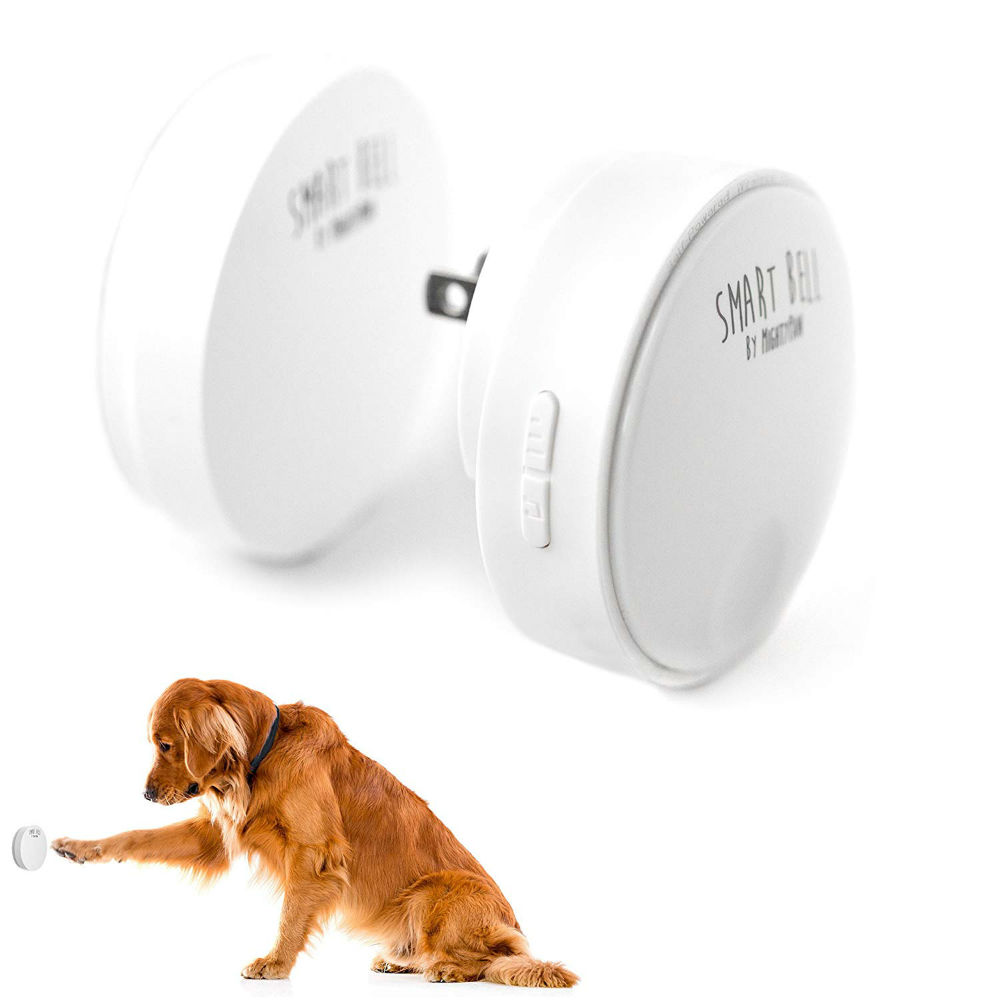 Potty training your dog is as difficult as it is for a human baby. After you get a pup, potty training is a must. This smart dog bell is an innovative invention to help your dogs communicate with you.
It is often seen that dogs bark or scratches the door when they need to go for potty. Also, it is not always possible to notice their communications. Often we may confuse a bark or whining. We do not understand the reason behind it. With this smart dog bell, it will be easier for both the dog and the owner.
You have to train the pup to press the bell during potty training. Dogs are cleverer than we can think of. He will understand that to go for potty, he has to press the bell. Also, this will make it much easier for you.
The smart paw dog bell is easy to mount on wall or doors. Also, it is wireless. So, there is no opportunity for your dog to chew it up. It operates without any battery or electricity. So, it is absolutely safe for your dog. Only 0.75 lbs pressure makes the bell ring. The design is perfect for all varieties of dogs. So, do not worry if you have a tiny Chihuahua or a giant great den.
The white smart dog bell looks stunning. Also, it has 4 different volumes and 38 different tones. So, you can set the volume as is convenient. Also, you can fix it only with adhesive tape. The bell is just 4*3*3.5 in dimensions and weighs only 5.4 ounces. So, it does not damage the look of your room. You can also gift this to your pet owner friends.

September 27, 2023 4:00 pm

Amazon.com
Last update was on: September 27, 2023 4:00 pm