A Stunning Glass Whiskey Decanter With A Wooden Base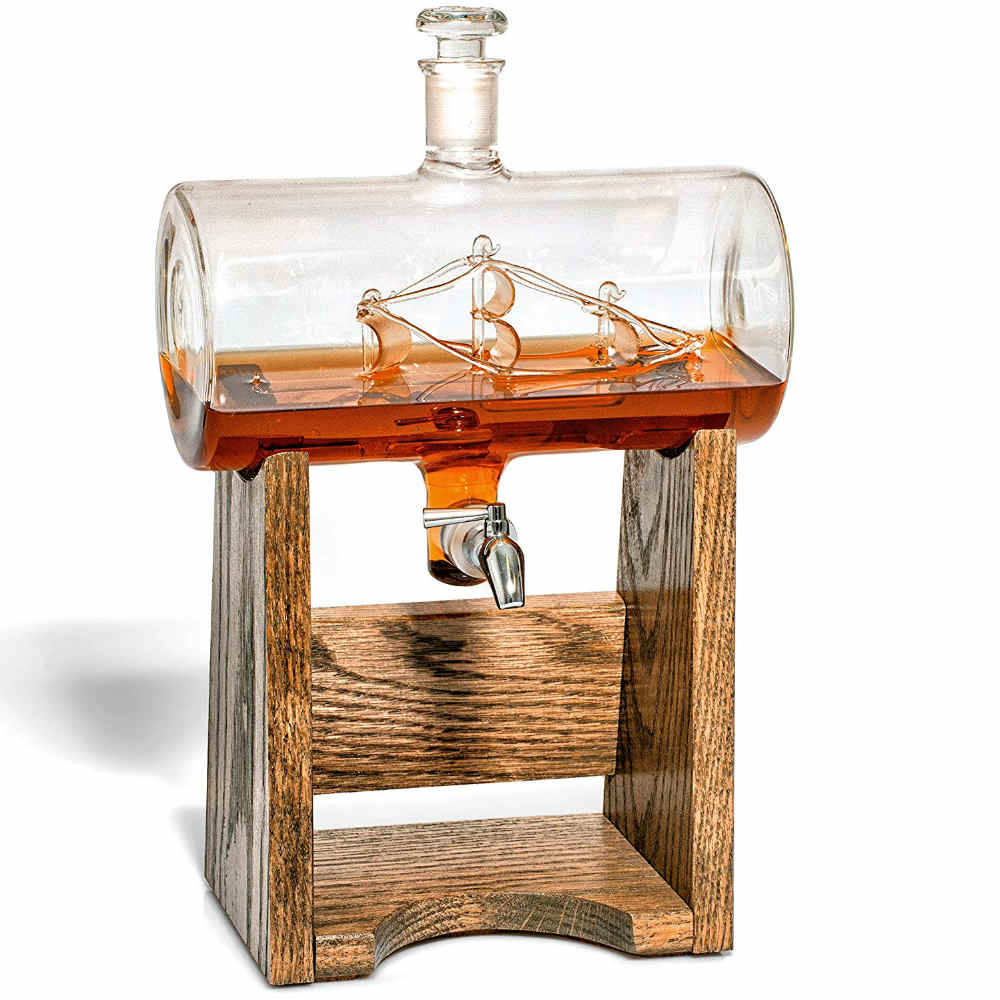 Drinking is a passion. A home bar unit is a show of class and taste. Also, liquor decanters take the look of your bar decanter to a next level. This glass whiskey decanter is such a stunning piece for your bar at home.
The glass decanter will show your taste for classy things. It will make your bar counter look more glamorous than ever. Also, decanters are good to use for home parties. It saves you from the hassle of pouring every time for guests. Also, it is the best way to save spillage when you get a little tipsy.
This glass whiskey decanter is handcrafted to perfection. Also, it has an intricate ship inside which looks stunning. The fine oak wood base of the decanter makes it much easier to handle. There is a tap at the side of the decanter. So, there is o chance of spilling and wastage of your favorite liquor.
The glass whiskey decanter is lead-free. So, it is completely safe to use. The decanter is fit for whiskey, bourbon, cognac, wine, vodka and any other liquor of your choice. Also, this decanter is bigger than others available. The decanter has a capacity of 1150 ml. So, you do not have to refill again and again in parties.
The stunning decanter comes with a ground glass stopper on its top. So, there are no chances of evaporation of your favorite liquor. Also, you can store the liquor in it for months.
This whiskey decanter makes the perfect gift for any retired person, newly married couple and men. You can gift this to anyone on any occasion.

December 2, 2023 7:20 am

Amazon.com
Last update was on: December 2, 2023 7:20 am