Hand Operated Mini Drone Helicopter for Kids & Adults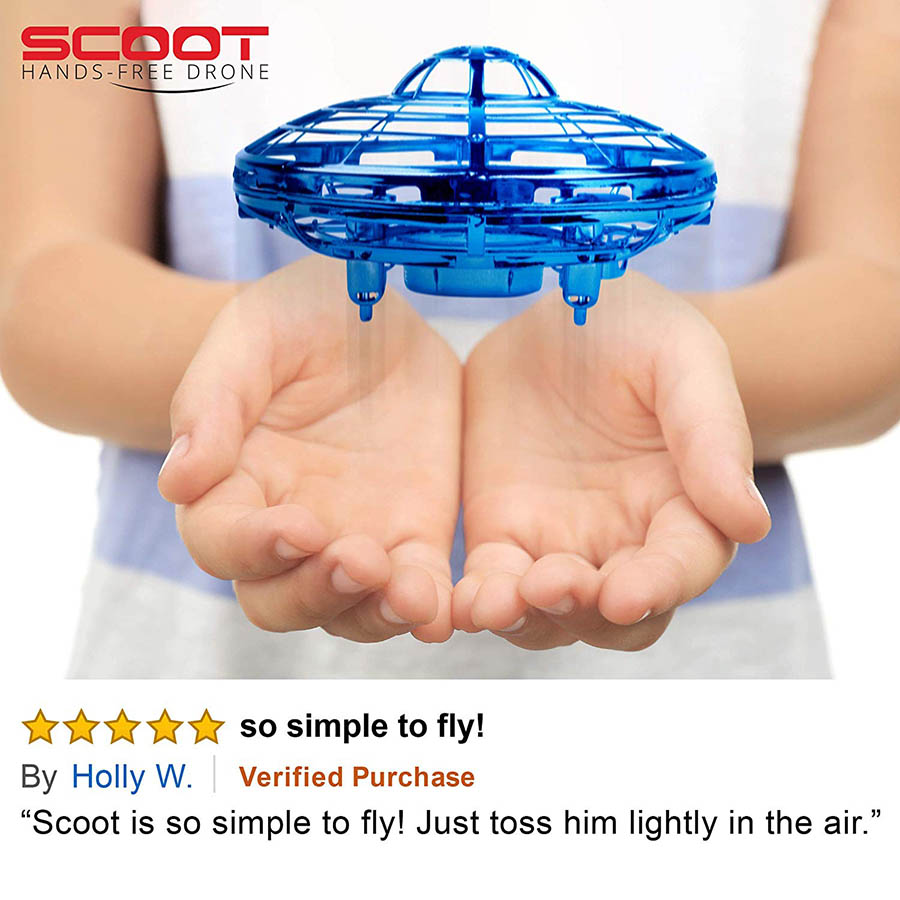 Drones and quadcopters are taking the world but they can get annoying with their controls. If you feel the same way, then buy Scoot which is a hand-operated quadcopter! This remarkable drone is very cool because you don't need to memorize pesky controls. To begin with, turning on the drone and starting this drone is super easy. Next you can fly the drone super easily, and lastly, it is super easy to charge this awesome hands free drone.
First of all, the drone is very easy to calibrate and start. When you open the box you have to charge this rechargeable drone with a cable. The charging period is less than an hour and the drone lasts for 8 minutes. The box is a remarkable box that is organized. The instructions are super easy to understand and the drone is very easy to start up. The drone is very easy to use because there is only one simple way to start the drone and stop the drone. The drone even has altitude hold which can help you control the drone.
Secondly, to control this drone all you have to do is put your hand on the side that you don't want your drone to go to. This works because it has 3 sensors and the drone spins to know all of the surroundings. If you throw this hands free drone at a good angle then it will return like a boomerang. The shell is very durable so if the drone land too hard because you are losing battery then the drone won't lose its shell. This drone is a remarkable drone because it is very easy to use and super easy to learn the controls.
In a nutshell, this is a very hands-free drone. The drone is easily controlled without a remote which helps you stay active. This is a great present for a young kid who wants to learn how to use a drone or a great gift for very good quadcopter pilots to try something new. With the hands free drone, the Scoot, you can do many things like racing and battles. This is a very high tech drone that would help make young kids interested in drones and other flying copters.

March 20, 2023 11:27 am

Amazon.com
Last update was on: March 20, 2023 11:27 am