This Window Cleaning Robot with Ultrasonic Water Spray Can Control via Phone App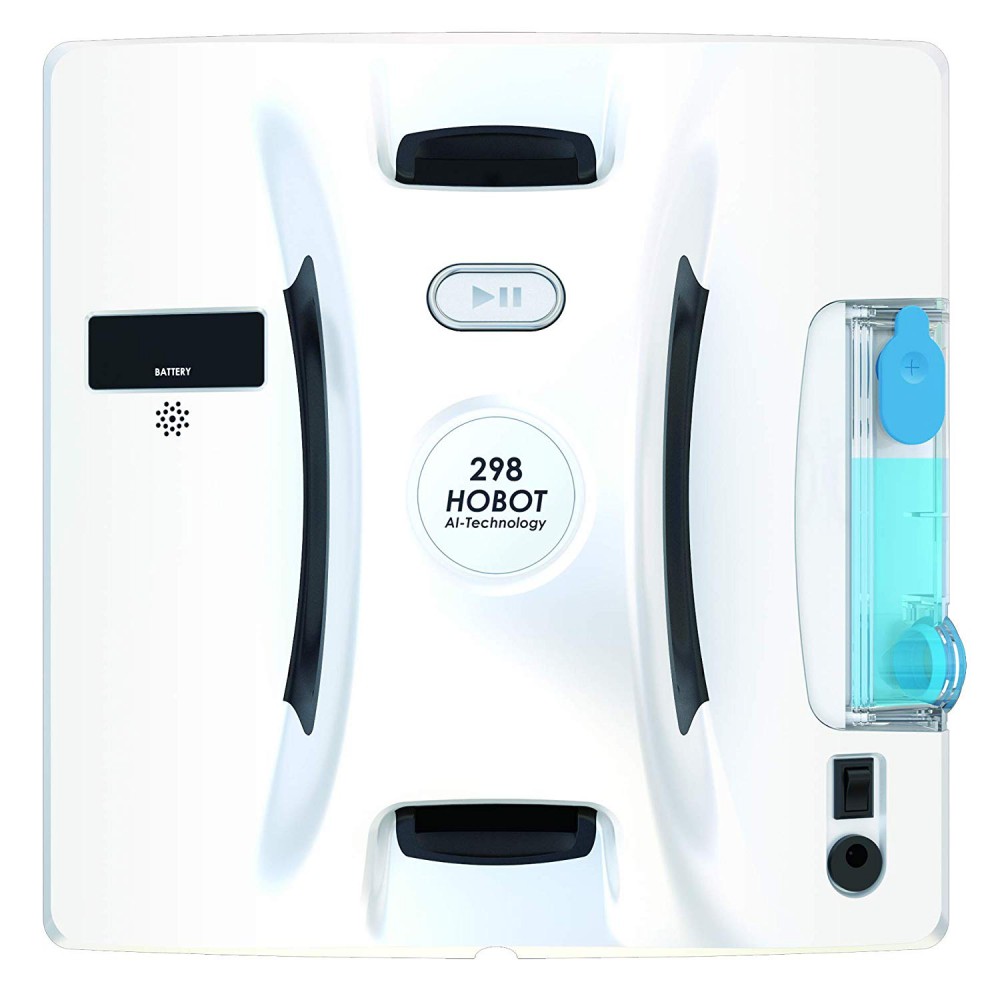 Glass surfaces like windows often get dirty due to dust, pollution, fingerprint marks, etc. It is a tedious task to clean it now and then. What if a robot can do it for you (no, I am not talking about the future). HOBOT Window Cleaning Robot can not only clean the windows efficiently but smartly.
This Window Cleaning Robot is equipped with an ultrasonic spray nozzle. It converts water into a 15-micrometer dense mist to dissolve dust and polish windows without any watermarks. High suction power sucks out dust and impurities. A large cleaning area with 24x24cm microfiber cloth wipes the surface thoroughly.
The Window Cleaning Robot works on any glass surface with a thickness more than 3 mm and minimum surface size of 15х15 inch. An anti-falling algorithm and an auto-adjustable pneumatic pad can get the device working on rough as well as smooth surfaces. The laser sensor allows the device to work on frame-less windows by measuring the distance precisely. It can clean 1 square meter in just 2.4 minutes and automatically stops upon completion.
Brush-less DC motor used makes it lasts longer and operates with very little noise. Replaceable water tank makes filling water as easy as changing an ink cartridge. HOBOT-298 consumes only 72W of power and has an embedded UPS. Weighing only 1200g(2.8 lbs), it also has a high-strength safety rope and buckles included in the package.
HOBOT-298 is smart with AI-Technology and can be even controlled with your smartphone or remote. Own this wonderful and futuristic device now itself at the cheapest price.

September 20, 2023 5:48 pm

Amazon.com
Last update was on: September 20, 2023 5:48 pm